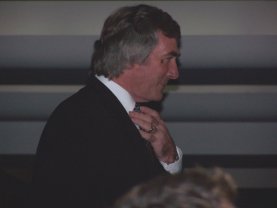 My good friends Bruce and Elaine Lewis, recently attended the induction of Pat Jennings into the Spurs Hall of Fame.
Once again, the event took place at Whites in Paxton Road, and was hosted by John Motson.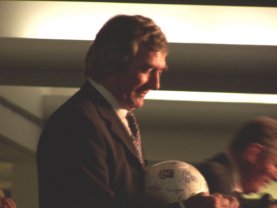 Those present included Cliff Jones, Martin Peters, Ralph Coates, Terry Mancini (who was at Watford where Pat started his English footballing career), Chris Hughton, John Duncan, John Pratt, Martin Chivers, Phil Beal, Steve Perryman, Dennis Bond, and Theo Foley.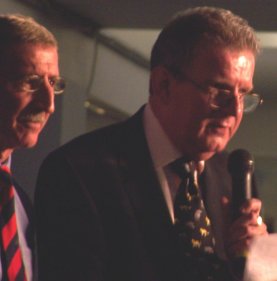 Video footage was shown of Pat in his hey day for Spurs, and of course for Northern Ireland, and he spoke of their great 1982 World Cup campaign in Spain, when another ex-Spur, Gerry Armstrong, scored.
Funds were made from an auction, and Bruce and Elaine report that it was a very good, relaxed night, with good food and a full attendance. The next event will be on March 3rd, when the guest of honour will be Gary Mabbutt.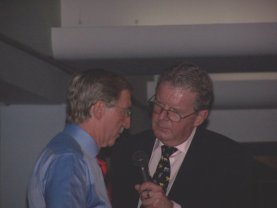 I have learnt from another source that profits from these events go to the Spurs in the Community scheme, and not into the club's coffers, so all credit to the club for that, and their keen interest in the Community activities.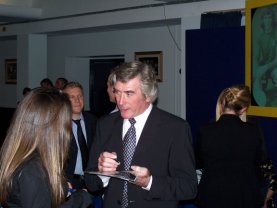 Thanks to Bruce and Elaine for these pictures.