· Buy your copy of this special book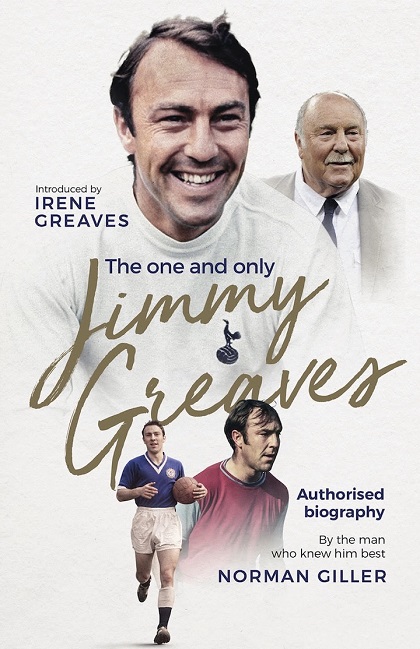 Norman Giller writes:-
Our hero Jimmy Greaves would have been 82 on 20th February, 2022, and I saw the Tottenham victory at the Etihad as a present for the great man. This gives me the opportunity to again remind you that I have written the official, authorised biography of The One and Only Jimmy Greaves. I am now taking orders for the in-depth book I have written on my pal of 64 years, including personal glimpses never revealed before. You will find full details at www.normangillerbooks.com.
I hope you will support me, knowing that for every book I sell a donation will go to the Tottenham Tribute Trust, to help our old heroes. I would appreciate you pre-ordering direct from me. You get the book post-free and with a special, exclusive souvenir photo card featuring the autographs of Jimmy and Steve 'Skip' Perryman.
For the first time, Irene Greaves has lent her name to a book on her late husband and gave me permission to write it "provided it is warts 'n' all and does not give Jim the treacle treatment. He would want it to be the truth about his remarkable life."
I have done my best. Now I ask you to do me the privilege of buying it. Thank you.
COYS!