Thank you for visiting Spurs Odyssey
Norman Giller's Spurs Odyssey Blog
· Ange's Angels revive memories of the Glory days - Giller's View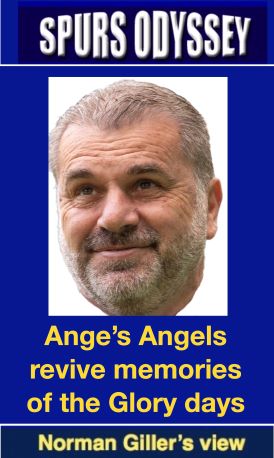 The football gods were out in force on the side of Spurs as they snatched that dramatic last-minute win against the nine men of Liverpool, and it leaves me wondering if Ange's Angels have gold dust (or goals dust) on their wings.
You have to be of a certain age to remember the original Tottenham angels. Back in the European glory-glory days of the 1960s, Polish reporters accused Spurs of being 'no angels'. This was after Bobby Smith and Dave Mackay had exhibited their famed and feared physical power during a 4-2 defeat in a first leg European Cup tie against Gornik Zabrze.........
· See Norman Giller's latest Spurs Odyssey article in full.
· The "Giller Index" - listing all Norman's articles for Spurs Odyssey
Spurs Odyssey Premier League Match Report
· Spurs 2 Liverpool 1 - Eat your heart out Jamie Carragher!
· Spurs v Liverpool Preview - Time to win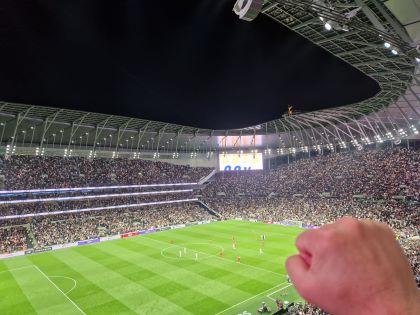 Picture by Greg Smith just after the winning goal"
Just when it looked like 9-man Liverpool would succeed in frustrating Spurs' attempts to get through their defensive barrier, up popped right-back Pedro Porro to fire in a powerful low cross from the right which was hit into the roof of the net at the near post by the unfortunate number 32 Joel Matip. Matip had his head in his hands and was inconsolable. Pedro Porro and his Spurs team-mates raced off for prolonged celebrations in the north-west corner. Another man who wore the numbers 3 and 2 (in a different order) - Jamie Carragher - used to score a few own goals in our favour. Eat your heart out Jamie! In fairness, Jamie made some nice comments about James Maddison in his Telegraph column on Saturday morning........
Spurs Odyssey Feature articles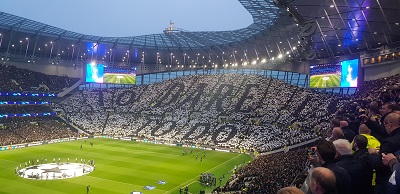 · Luka Vuskovic - A New Face at Tottenham Hotspur
· Spurs Odyssey's Premier League Review - Matchday 6
· Betting Tips: How to Get Ahead in the Game
· Tottenham's Record Outgoing Signings: Top 10 Highest-Cost Player Transfers from North London
· 10 Players with Whom Tottenham Got It Wrong in the Market
· Spurs fans can find the newest Irish betting sites and get the best odds on the next game.
· Compare and find the best new online casinos here.
· All the Spurs Stats you could hope for here! THFC6061 Sports Stats

Spurs Odyssey Premier League Match Report
· Arsenal 2 Spurs 2 - Spurs see the sun with Son double producing an excellent result
· Arsenal v Spurs Preview - Our biggest test yet!
· Spurs record in London Derby League matches since 1997.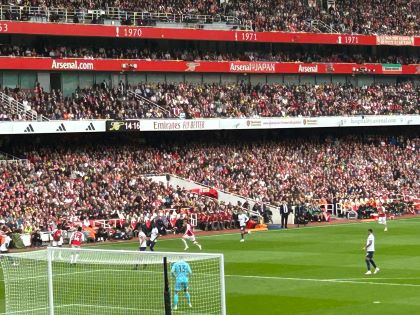 Thanks to Chris Fincham for the picture
Ange Postecoglou had stated in his preview prior to the game. "We're going to go out and play our football" and "You don't grow by being in the shade; you need to stick your head up and see the sun." The Spurs team lived up to his expectations, showed no fear and gave a fine performance at a venue where the results have not been good over the years......
Full report by Declan Mulcahy here...

Spurs Odyssey Premier League Match Report
· Spurs 2 Sheff Utd 1 - It's never too late, mate!
· Spurs v Sheff Utd Preview - Hoping for personal joy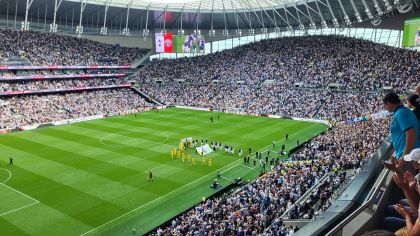 ......I like the cut of this man's jib, as do the Spurs fans who remained in the stadium at the end of this wonderful late win to laud the man who has given our club its best league start since 1965. Just imagine the managers who have been through the portals of our club since then.
Spurs even beat their own Premier League record for the latest come-back win. In January 2022, under Antonio Conte, Steven Bergwijn had scored in the 95th and 97th minute to give us an astounding 3-2 win at Leicester, for whom a certain James Maddison had scored what he thought was the winner for the home side. Now Maddison lives, breathes and inspires Tottenham. Today, our late goal heroes were substitute Richarlison, who equalised before laying on Kulusevski's winner to send the South Stand and indeed the stadium into raptures of delight and relief. Spurs took the three points and retain their second place.......
Spurs Odyssey Premier League Match Report
· Burnley 2 Spurs 5 - Scintillating Spurs scythe down Burnley as Son scores a hat-trick.
· Burnley v Spurs Preview - Can Spurs maintain their early league form?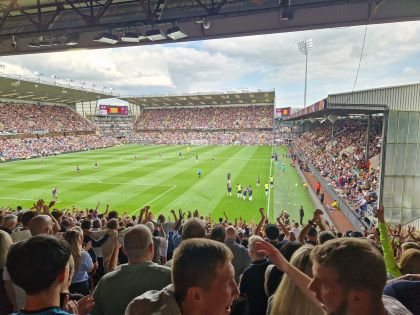 Thanks to Greg Smith for this picture
Spurs had made an excellent start in the league before suffering a set-back in the midweek league cup game. It was important to try and regain the momentum. Conceding an early goal wasn't a good start but Spurs regained control and produced their best display of the season........
Full report by Declan Mulcahy here...

Spurs Odyssey Message Board
Spurs Odyssey Message Board

The most epic thread on The Spurs Odyssey message board was one which started in 2010. This provided the history of our new stadium applications (including the thankfully unsuccessful bid for the Olympic Stadium) right up to the present day with images of the completed new stadium. In the early hours of Saturday 20th October, 2018, our stadium thread reached 1,000 pages! There is a genuine community feel about the board, which is moderated.
Every Spurs match is covered with excellent threads, which feature images and stats from previous games. There is so much to enjoy about the message board which also has an off-topic section where non-football matters are discussed.
There is also a great archive of filed material with links to some great Spurs history and goals.
If you would like to become even more involved, then please e-mail me (webmaster@spursodyssey.com) stating your full name, address (Town and Country will suffice!) and desired user name, and I will do the rest.
I look forward to hearing from you!
Spurs Odyssey ...also on Facebook here
Search Spurs Odyssey &/or The Web!
Back to top of page
Statistics
Fixtures, appearances, current league table, form guide, reserves fixtures, and Spurs Honours [more..]
Archives
Find match reports, appearances, goalscorers and features from previous seasons. [more..]
Pick of the Week
Selected Spurs related sites are highlighted in this section. [more..]
Links
View a comprehensive list of links to other Spurs related sites. (With a few extras) [more..]
About this site
. Overview
. History
. Contributors

Contacts
Site Owner
. Paul Smith


Compare online casinos at TheCasinoDB
When looking for online pokies New Zealand just check our real money casino guide. If you are from India you can open onlinecasinogamesindia.in to see their gambling offers.
Italy has gambling options to offer, casino online italia is easy to find as they advertise on television and the market is fully regulated.

Sign up at bet365 with your-promotional-code.co.uk
Get daily updated enhanced odds offers on the latest Premier League games