· Webmaster: Paul Smith
[webmaster@spursodyssey.com]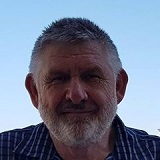 I will reach the age of 70 this year (August 2022), and whilst I was not old enough to attend The Lane, I can remember the Double season and the glory years that followed. I started going to The Lane in the mid-sixties, so Jimmy Greaves was and remains my Spurs idol. Like Ray, I went to Feyenoord in 1974, although it was not remembered for our football, but some sad behaviour by the fans. I have to confess to spending nearly 10 years away from attending games when my family was young and pennies were harder to come by, but I have been a season ticket holder since 94-95 (27 years now!), and for the last 20 years I've had an away season ticket too! I am a former member of the Tottenham Hotspur Supporters' Trust board, and am still an ordinary member.
Follow me on:-
---
R.I.P Ray Lo – Spurs Odyssey Obituary
On Thursday 24th June, 2021 I learned of the passing of Raymond Lo on 6th June this year. Ray turned 70 last year having been born on 14th September, 1950. Ray was my very good friend and Spurs Odyssey colleague.
This obituary can only serve as one related to my friendship with Ray and will hopefully illustrate to his family the degree of Ray's involvement with the game and team he loved. Indeed, it seems that such was Ray's modesty that his family were largely unaware of the depth of his commitment.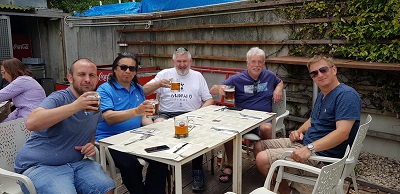 On our way back from The Champions League Final in June 2019. On this occasion Ray seems to be having more than his customary half-pint! (Left to right, my son Greg, Ray, me, Andy Park, Curtis Harman)
· Read the Spurs Odyssey Obituary in full here
---
· Spurs Odyssey Blogs Norman Giller

Norman Giller's pen-picture:-

"I am privileged to be the latest recruit to the Spurs Odyssey team, an East Ender with my thoughts nailed in North London. I have one foot in the grave and the other one in the past, so you will get a lot of All Our Yesterdays from me. It is, in my opinion, important that younger fans in particular learn their club history, because it will make them more rounded and grounded as Spurs supporters. I have been following the team since the Push and Run triumph of 1950-51, and have the grey hair to prove it. Nothing is ever predictable with Tottenham, and I hope you will think the same about my blogs here on the Spurs Odyssey website that is the sanest, most sensible and most reliable on line. We won't do sarcasm and spite. Leave that to the opposition fans. I was Daily Express chief football reporter in the Glory Glory days, was a This Is Your Life scriptwriter for 14 years, and am currently writing my 109th book (Shooting Spurs, from the Duke to Harry "The King" Kane). I want to help the Tottenham Tribute Trust raise as much money as possible for our old heroes, and hope to get you in the same charitable mood :-)."
---
· Features: Brian Judson

Brian's pen-picture:-
Brian sadly passed away on July 10th 2017, aged 75, having suffered many ailments for a long time. Brian was presented with his "Hotspur Hero" award personally in 2016 by none other than Ledley King. Brian was a lifetime Spurs fan and attendee between 1958 and 1998, when he collapsed. Brian was a Spurs-List historian and archivist, and I am proud to say that a lot of his highly valued material can be found in the Spurs Odyssey archives.
Brian has been recognised and remembered by the club in a special memorial with the following tribute:- "Spurs Fanzine and Internet Pioneer. He could not hear but his eyes could see the Glory"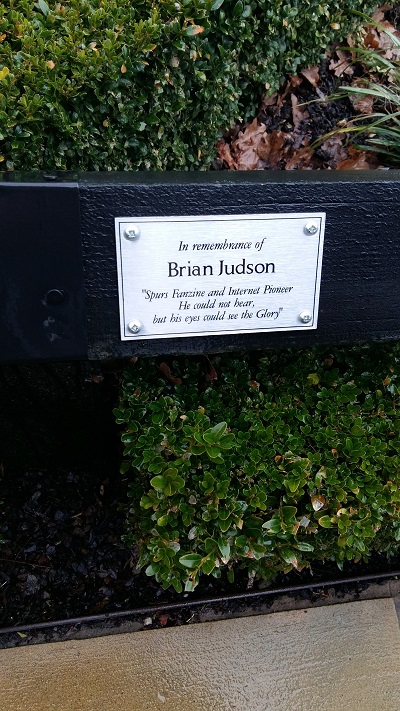 There are a couple of routes you can take to find Brian's material on the website.
Firstly, if you go to the Features page here:-
http://www.spursodyssey.com/features.html
You will find links to the Double Series, originally written by Brian in 2001. There are also links to the European Cup campaign of 1961-2 and the Cup-Winners' Cup the following year.
Secondly, if you use the Google search box at the bottom of my home page and enter Brian Judson, you will find many links to his previews or reports of the early years of the web site.
There is indeed a wealth of material. R.I.P Brian