· This week - last year
· What happened in the Premiership in Match 23 2006-07
· NEW! - See the current injury list for all Premiership Teams!

Full League record v Sunderland

Full League Record against Sunderland

Premier       Pl   W   D   L    For-Ag  Pts
Home           6   6   0   0    16 - 6  18
Away           7   3   1   3    11 - 9  10
==========================================
Total(Prem)   13   9   1   3    27 -15  28
=========================================
Football Lge
Home (Div 1)  37  14  12  11    57 -45  42
Away (Div 1)  37   8  11  18    31 -60  29
==========================================
Total(Div 1)  74  22  23  31    88-105  71
==========================================
Football Lge
Home (Div 2)   1   0   0   1     2 - 3   0
Away (Div 2)   1   1   0   0     2 - 1   2
==========================================
Total(Div 2)   2   1   0   1     4 - 4   2
==========================================
Total(Prem)   13   9   1   3    27 -15  28
Total(Div 1)  74  22  23  31    88 -105 71
Total(Div 2)   2   1   0   1     4 - 4   2
==========================================
Grand Total   89  32  24  35   119-124 101
==========================================

Last Six Premiership results:-

Spurs

P'tsmouth  0-1   Spurs
Arsenal    2-1   Spurs
Spurs      5-1   Fulham
Spurs      6-4   Reading
A. Villa   2-1   Spurs
Chelsea    2-0   Spurs

Sunderland

S'derland  1-1   A. Villa
Reading    2-1   S'derland
S'derland  0-4   Man Utd
S'derland  3-1   Bolton
Blackburn  1-0   S'derland
S'derland  2-0   P'tsmouth

Pos            P  W  D  L   F-A   GD  Pts
12 Spurs      22  6  6 10  42-40   2  24
18 S'derland  22  5  5 12  22-40 -28  20

Recent corresponding matches
· 03.12.05 - Spurs 3 Sunderland 2 - Spurs "win ugly"
· 08.02.03 - Spurs 4 Sunderland 1 - Poyet and "Landmark day"
· This season's away game - Sunderland 1 Spurs 0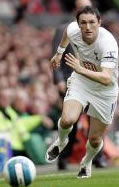 When we last played Sunderland at White Hart Lane, in December, 2005, Sunderland had just 5 points from their first 15 games, and went on to relegation with a Premier League worst record of just 15 points, which was even less than their previous top-flight season in 2002-03, when they managed 19 points. That time, we beat them 4-1 at The Lane, with current assistant coach Gus Poyet on the score-sheet. Roy Keane brings his side to White Hart Lane already ahead of those dismal records. They are also only 4 points behind Spurs, who still need to draw themselves away from the wrong end of the table.
In both the seasons mentioned, Spurs were generous to the "Black Cats", giving them a point in 2006, and losing in the 2002-03 season. The defeat on this season's opening day under Martin Jol's leadership immediately dented my hopes of Champions League football for Spurs, and was compounded by the home defeat by Everton. That dreadful start condemned Spurs to a quagmire from which they have even yet to truly escape. Juande Ramos acknowledged this week that Spurs need to build up their league points total, despite their progress in all three cup competitions.
Sunderland travel to london this week in good spirits after a deserved 2-0 win last week over Portsmouth, who might have looked a little lack-lustre due to the absence of their Africans, but who still had to be beaten. It was entertaining to see Kenwyne Jones out-muscling Sol Campbell at The Stadium of light and to see the concerted look on the face of the man most of us love to hate. The trouble is that Spurs have to keep the powerful 23 year old under control this Saturday. Ledley King was rested at Reading, so maybe he'll get the job, alongside Michael Dawson.
Jones teed up Kieran Richardson's first goal in last week's game. Richardson is a full England International, signed from Man Utd last year, who has been absent injured for much of Sunderland's season to date. Richardson also scored in Sunderland's recent win over relegation battlers Bolton, so has scored three goals in five games since his return at Christmas. Michael Chopra, who scored that last ditch winner against us in August, has been out injured but may squeeze into the squad for this game.
Dwight Yorke is an important part of Roy Keane's midfield, and has played 14 league games so far this season. In a career spanning 19 years, Yorke first played against Tottenham in March 1991, when a David Platt hat-trick condemned Spurs to a 3-2 defeat at Villa Park. Yorke's first goal against Spurs came in January 1992, in the 1-0 win, as I mentioned in the Reading Cup preview this week.
It would give Robbie Keane immense pleasure to score his 100th club goal for Spurs this Saturday against Sunderland. Their fans always boo him for having the audacity to turn them down before he came to Spurs in 2002. Bearing in mind Sunderland's fate that season, we know Robbie made the right decision, and he now approaches a select band of Spurs players down the years.
Tom Huddlestone will be available following his three-match suspension and may be preferred next to Jenas in favour of Boateng and O'Hara. The pace of Boateng or O'Hara may be reserved for Tuesday night's Carling Cup semi-final decider. Whilst that match is the most important for Spurs in the next week, three points this Saturday is crucial.
Spurs have a 100% home record against Sunderland in the Premier League. Sunderland have not won at The Lane since a League Cup tie in 1984. Despite Roy Keane's gritty leadership, they have yet to win away this season, and have only managed two draws. I do not expect those statistics to change and without being complacent predict a 3-1 win for Spurs!