Main Page
News and views from Paul Smith, and links to the interactive features of the Spurs Odyssey Site. [more..]
Features
Articles, reports, views, opinions, comments and other features all related to Spurs. [more..]
News
Match Reports
Thanks for visiting Spurs Odyssey!
Spurs Odyssey Feature
The Dribbling Game
Mark Metcalf, a Sunderland fan and author of many books, has previously contributed a number of articles for this site, such as detailed profiles of Jimmy Greaves and Bobby Smith, which can be found on the Spurs Odyssey features page. Some new ones will be going online shortly. Mark and a friend have established www.thedribblinggame.com which sells vintage art prints of famous games and players from the past.
Two Tottenham Hotspur prints are currently for sale. They feature the 1938 quarter final FA Cup tie v Sunderland, which attracted White Hart Lane's biggest gate, and the home League game on 12 November 1949 that saw Sheffield United thrashed 7-0 with Sonny Walters hitting three. More prints will follow in due course. And if by chance you've got friends who back other teams there are on the site prints that may interest them.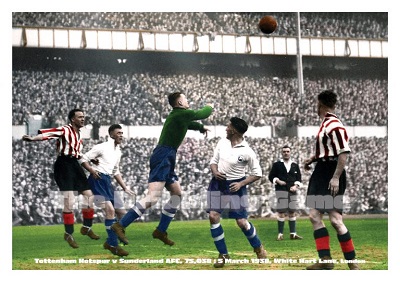 Spurs v SAFC 1938 is at http://thedribblinggame.com/1930s/spurs/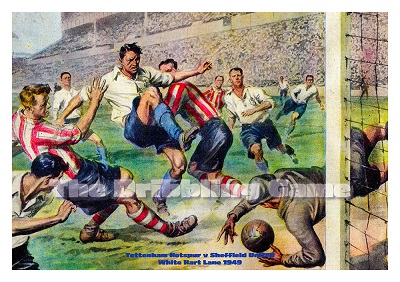 Spurs v Sheffield United is at http://thedribblinggame.com/1940s/spurs-v-sheffield-united-1949/
Statistics
Fixtures, appearances, current league table, form guide, reserves fixtures, and Spurs Honours. [more..]
Archives
Find match reports, appearances, goalscorers and features from previous seasons. [more..]
Pick of the Week
Selected Spurs related sites are highlighted in this section. [more..]
Links
View a comprehensive list of links to other Spurs related sites. (With a few extras) [more..]
About this site
· Overview
· History
· Contributors

Contacts
Site Owner
· Paul Smith