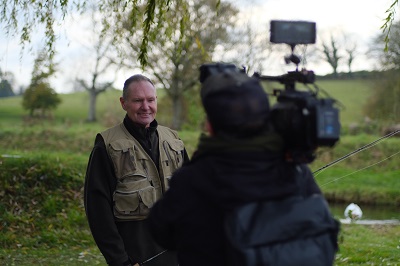 Sam Collins is a filmmaker and journalist, and also a Spurs fan. Sam has approached me with the following request for assistance on a private basis:- (THE FILM HAS YET TO BE FORMALLY ANNOUNCED)
"I'm a filmmaker currently working on an archive feature documentary on Gazza's career, in style of 'Senna' and 'Maradona'. Gazza is involved, and we've spoken to loads of people around the club from his time, including Paul Stewart, Chris Waddle, Terry Venables, Steve Sedgley, John Sheridan etc.
Personally, I became a Spurs fan through watching Gazza, and we hope the film will humanise his experiences for people and allow them to understand the extraordinary amount of pressure he has been under in his life.
I'm currently trying to track down any fan camcorder footage that might have been taken of Gazza at the training ground/ matches etc over that 88-92 period, as we look to bring the whole thing to life. I was wondering if you knew any fans who may have filmed around that time, or if it would be possible to put a post on the forum (of which I used to be a member but lapsed since kids!) to see if any of the members might? Any help would be hugely appreciated..."
If you are able to assist please contact Sam personally by e-mail - sampsoncollins@gmail.com