Jose Mourinho's stunning body language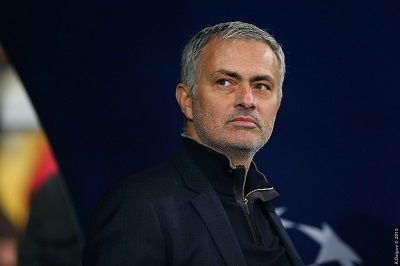 With recent demolitions of Manchester United and Maccabi Haifa and some excellent additions to the playing squad, Spurs fans have a lot to be happy about at the moment. There's even talk of a genuine Premier League title challenge.
But while some are only making these predictions after a positive set of results, body language expert Judi James predicted a strong season, weeks before the 2020/21 began...
Upon watching an interview with Joe.co.uk, Judi James was stunned by what she was seeing, José Mourinho, a man full of confidence and never like she'd seen him before.
I've copied in below the key takeouts of her analysis below. If you'd like to read the full findings, please visit: https://www.bonusfinder.com/uk/about-us/blog/jose-mourinho-body-language-analysis-judi-james
· A 'new version' of Mourinho in terms of his body language, compared to his traditional 'Napoleonic' mode.
· His overall pose suggests 'genial' but also very much in control of things.
· He looks smug about things he shouldn't be smug about, as if all problems of the previous season are behind him and the good times are well ahead.
· Likened to a 'James Bond villain', his body language implies that what you see now is part of some long-term game plan.
· Judi stated she'd 'never seen him like this, an air of strange invincibility, rather than his more moody, bad tempered self we've become accustomed to over the recent years.'
· Overall, 'he looks worryingly calm and happy, with such high levels of displayed confidence, calm and control.'
Judi James is one of the UK's leading body language and behaviour experts and authors. She regularly appears on high profile TV and Radio programmes across multiple channels, such as Big Brother and the Newsnight. This interview is part 2 of Judi's Body Language analysis series organised and hosted by BonusFinder.com. The series can be found on their blog and will uncover the hidden signals of a number of famous faces.