Why Tottenham Hotspur will be glad to keep hold of Antonio Conte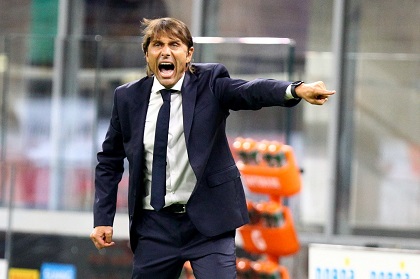 A promising start to the 2021-22 season, and the reign of Nuno Espírito Santo, saw Tottenham Hotspur kick off the season with a 1-0 win over Manchester City. Two more wins saw Nuno pick up the manager of the month award for August, but that was as good as it got for Spurs. The results, a set of 1-0 wins, belied Tottenham's concerning performances, and the North London outfit went on to lose their next three games, conceding three goals in each. Two more unconvincing wins were followed by two more defeats.
Losing 3-0 at home to Manchester United was the final straw, and Nuno was dismissed on November 1st. His replacement, Antonio Conte, arrived the next day. The Italian was seen as a surprising, if necessary, appointment. Conte, aside from being one of the best managers in the world, is a serial winner. He joined Tottenham off the back of guiding Inter Milan to the Serie A title the previous season, having already won that league three times with Juventus. He's got a history of success in the English game too, having won the Premier League with Chelsea in the 2016-17 season. It's no surprise then why he's such a favourite with those who bet on football.
The Italian is a fiery personality, and has a habit of falling out with clubs due to a supposed lack of ambition, but there's no denying that he's a manager who is able to maximise resources in the short term. The real core of Tottenham's side is the forward partnership of Harry Kane and Son Heung-Min. The duo are both in their late 20s, and if they're going to achieve anything at Tottenham, it will have to come in the next few years. The appointment of Antonio Conte is a sure-fire way to try and push the club to compete in that time frame.
Conte has a history of demanding a lot of financial backing from his sides, and a key reason he's seen as a short-term manager is the nature of the signings he makes. He often pushes for experienced signings who can make an immediate impact, rather than building for the future, and it seems like the Italian is already getting his way, with Ivan Perišic joining the club on a free transfer. There had been talk of Conte walking away from North London if the club were unable to match his ambition, but that seems to have died down, and the signing of the Croatian is likely evidence that the Spurs hierarchy are dancing to the Italian's tune. While it's impossible to truly predict Conte's next move, he looks set to be at the helm again next season.
It's a promising development for the club, and keeping Conte is definitely a sign of ambition. Having pipped Arsenal to fourth spot, Spurs fans will now have their sights set on Thomas Tuchel's Chelsea. The Blues occupied an unusual position in the season just ended, largely clear of the battle for fourth place, but adrift of the title race, their level marks a natural next step for Conte's side.
There will still be concerns for some. The teams around Tottenham are unlikely to stand still over the summer, and the club will have to make sure that they don't lean too much into experienced signings. If they forget to bring through youngsters, they will have a significant rebuilding job on their hands in a couple of years.
There are also those who have their doubts about Conte's ability to compete in multiple competitions, and his teams tend to do significantly worse when there is less time between games due to European fixtures. However, none of that matters to Tottenham at the moment. The club are retaining the man who looks likely to bring them success, and appear to be completely behind his ambitious plans for the future.