London calling! Crystal Palace v Tottenham Hotspur news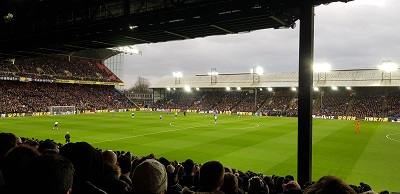 The start of this Premier League season has been just as exciting as we all hoped it would be. Already we have seen some surprising results, such as champions Manchester City losing on the opening day. (That was a great result for Spurs!) Brentford had just been promoted to the top flight for the first time in 74 years, but instead of buckling under the pressure, beat the well established Premier League side Arsenal 2-0. Aston Villa had spent £91 million on transfers this summer but still were beaten by promoted side Watford 3-2 in the first game of the season. Weíve only had three games so far, but already witnessed a number of intriguing and surprising results.
There were big summer transfers like Cristiano Ronaldo moving back to Manchester United, Romelu Lukaku heading back to Chelsea, and Jack Grealish joining Manchester City. Fans will be eagerly watching to see how well these megastars slot into their new sides, hoping that they hit the ground running. Letís hope they do, as we know how bad supporters can be in showing their displeasure on social media if players are seen to be underachieving.
It is not just players that have moved sides during the summer break, there has also been a number of managers leaving jobs to start new ones. Nuno EspŪrito Santo had been head coach at Wolverhampton Wanderers for four seasons, having guided them up from the Championship into the Premier League, then establishing them as a top ten team. However, last season wasnít quite as successful, and he and the club decided to part ways by mutual consent. He wasnít out of work for long, as soon he was announced as the new manager for Tottenham Hotspur.
Nuno will not be the only new face in the dugout at Selhurst Park. Patrick Vieira, former New York City and Nice manager, finally got a managerial job in the Premier League, as he replaced the long-serving Roy Hodgson at Crystal Palace.
The two teams are facing off against each other once the Premier League campaign resumes after the International break. The online bookmaker Heritage Sports has a number of interesting odds to offer punters on the outcome of this game. Letís have a quick review of each sideís season so far, then preview what should be a fascinating match-up.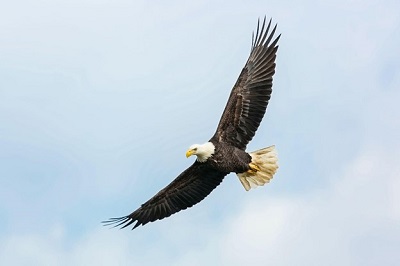 Will the Eagles soar?
Replacing a manager who was not only well established at the club, but very popular with the fans, was always going to be difficult. Even so, life has not been simple for Vieira in his first few games in charge. The opening game away to the European champions Chelsea was always going to be difficult, but Palace looked very limp, not putting up much of a fight in a 3-0 defeat. Their first home game of the season was against newly promoted Brentford and was a chance to unveil Vieira to the fans, as well as new players such as Marc Guehi and Conor Gallagher. While the 0-0 draw was an improvement, the fans still would have been walking away from Selhurst Park wanting a bit more out of their side.
The most recent game was an improvement, a battling 2-2 draw against last seasonís surprise package West Ham. Twice they were behind, and twice they fought back, with two smartly taken goals by Gallagher.
Tottenhamís time to shine?
15 miles to the North, life under Nuno has begun much brighter. Given last season's moderate performance and seventh place it was expected to take time for things to get back on track in N17. The situation was made even worse by the fact that their star striker and captain, Harry Kane, was desperately trying to engineer a move away from the club. This issue threatened to drag on, but thankfully a decision was made between club and player for Kane to stay put.
Spurs have won the opening three games each 1-0, putting them currently on top of the Premier League. While they would have been expected to beat Watford and also perhaps Wolves, the victory over Man City was a great bonus. Confidence will certainly be high up in North London.
Who will come out on top?
Form definitely seems to be on Tottenhamís side as they come into this game against Crystal Palace. They certainly have the better players in Kane, Son Heung-min and Lucas Moura, and Spurs won the last meeting between the two sides back in March.
It will certainly be tough for Palace and Vieira, but they do have the home advantage on their side. If they can get their star player Wilfried Zaha firing, then on their day they can beat absolutely anyone. They managed to hold Spurs to a 1-1 draw last time they visited Selhurst Park, and havenít lost to Tottenham at home since 2015.
Whichever way this game turns out, we canít wait to tune in and watch the action unfold. Look out for the official Spurs Odyssey preview tomorrow!