· See the current injury list for all Premier League Teams
· All the Spurs Stats you could hope for here! THFC6061 Sports Stats


Spurs' record in Europe:-

U.E.F.A Champions League
 
 P  W   D   L   F - A
45 19   9  17  82 - 68

(Finalists 2019)
 
European Cup
P   W   D   L   F - A
8   4   1   3  21 - 13
 
(Semi-Finalists 1962)
 
European Cup Winners Cup
 
P   W   D   L   F - A
33  20  5   8  65 - 34
 
(Winners 1963)
 
UEFA Cup/Europa League
 P    W   D   L   F - A
153  88  37  28  313-134 

(Winners 1972, 1984
 Finalists 1974)

Europa Conference League
 P    W   D   L   F - A
 3    1   1   1   5 - 3  

Total
 P   W   D   L   F - A
242 132 53  57  486-252

Europa Conference League Group G

               P  W  D  L   F-A   GD   Pts

 1. Vitesse    1  1  0  0   2-0    2    3
 2. Spurs      1  0  1  0   2-2    0    1 
 3. Rennes     1  0  1  0   2-2    0    1 
 4. NS Mura    1  0  0  1   0-2   -2    0  

Surely Spurs are hot favourites to win this game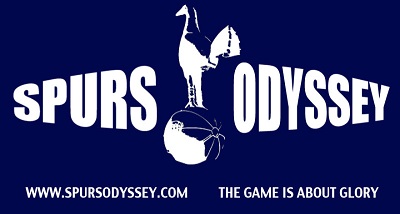 Spurs' form so far in the Europa Conference League against moderate opposition has not been convincing, but then we have not convinced in any of our games so far this season, as has been well documented. Now we face a team from Slovenia whose first European game was in 2019, and who qualified for this year's Champions League qualifiers for the first time after winning their domestic league for the very first time last season.
NS Mura pipped Maribor for the league title after beating them 3-1 away on the last day of the season. Maribor are one of only two other Slovenian teams we have played in European competition. We met Maribor in the 2012 Europa League Group J. The other Slovenian team we played was NK Rudar Velenje in our ill-fated 1995 Intertoto Cup venture. Mura are playing their home European games at the Maribor Stadium, although their home base is in the town of Murska Sobota. Mura lost their opening Group G game 2-0 at home to Vitesse and must be hot favourites to finish bottom of the group. Spurs will surely win this game, won't they?
That 1995 Intertoto game against NK Rudar Velenje was the one match we won (2-1). It was a competition we did not want to enter, but grudgingly we took part with a squad consisting of youth and loan players. UEFA says that both our goals were scored by Ian Sampson (who was on loan from Millwall). Another source says that our own John Hendry scored our winner. That game was played in Slovenia.
Our first match against Maribor was on 25th October 2012. For the first time this season I find myself referring to Gylfi Sigurdsson, who scored our goal in a 1-1 draw. Sigurdsson's name does not get mentioned at present for reasons known to many (but not generally in the public domain) and he is not included in Everton's Premier League squad this season.
Hugo Lloris was signed in 2012 and played only his fourth game for Spurs away to Maribor. I personally think there were sentimental reasons for Brad Friedel playing on before Hugo took his number one slot, making his Premier League debut against Aston Villa on 7th October 2012. Friedel achieved a Premier league record of 310 consecutive games, and ultimately played 50 league games for Spurs. I do not expect to see Hugo (currently on 304 league appearances for Spurs) in goal tomorrow night. We won our 2012 home game against Maribor 3-1, thanks to a Jermain Defoe hat-trick.
Mura's path to this stage of the competition began with a Champions League qualifer against Shkendija who they beat 6-0 on aggregate, before losing to Ludogorets 3-1 on aggregate. Next came a Europa League qualifer against Zalgiris of Lithuania (won 1-0 on aggregate), followed by play-off defeat against Sturm Graz (1-5). That result entitled Mura entry to Group G!
Mura's current domestic form isn't great. They have 17 points from 11 games in a league consisting of just 10 teams. They have drawn their last two games, although they did beat Maribor away again on 19th September. Mura have scored 14 goals in their 11 games and goals have come from various players. Kai Cipot and Amadej Marosa both lead the way with three goals. Cipot is a striker and Marosa plays anywhere across the front three. Most of the squad are Slovenian nationals. Tomi Horvat appears to be a combative midfielder (three yellow cards in his last four games) who has scored a couple of goals in the league and in Europe.
Mura's head coach Ante Šimundža was in charge of the Maribor side that qualified for the UEFA Champions League group stage in 2014/15.
Nuno will surely want to protect players for Sunday's Premier League game against Aston Villa when a morale-boosting win will be crucial. It is not easy to predict the team, but there are some players who need game time, and others who need form and or confidence, so maybe we will see:- Gollini; Doherty, Romero, Rodon, Davies; Winks, Lo Celso; Emerson Royal, Dele/Ndombele, Gil; Scarlett. I note that Dane Scarlett played only the first 45 minutes of our PL2 game against Derby on Monday night. We can have strength in reserve on the bench. I'll predict a two-goal win.
Please note that the usual Spurs Odyssey post-match services may be delayed, as I am switching Internet providers. I shall be attending the game, which kicks off at 8pm and is being shown in the UK by BT SPORT.
Match referee Yigal Frid and his on-field team are from Israel. This will be the referee's first game in charge of Spurs. Aged just 29, Mr Frid was in charge of Northern Ireland's World Cup qualifier against Bulgaria in March, and this season has officiated qualifiers in the Champions league and Europa Conference League.