· Last season's game - Spurs 2 Southampton 1, 21.04.21
· This season's away game - Southampton 1 Spurs 1, 28.12.21
· Premier League Matchday 24 - last year
· See the current injury list for all Premier League Teams
· All the Spurs Stats you could hope for here! THFC6061 Sports Stats


Full Record of Spurs -v- Southampton

Prem         Pl    W   D   L   For- Ag  Pts
Home         22   17   2   3   53 - 23  53
Away         23    7   6  10   29 - 28  27
==========================================
Total(Prem)  45   24   8  13   82 - 51  84  1.87 Pts per game
==========================================
Football Lge
Home(Div 1)  22   13   4   5   52 - 28  38
Away(Div 1)  22    6   8   8   25 - 35  24
==========================================
Total(Div 1) 44   19  12  13   77 - 63  62
==========================================
Football Lge
Home(Div 2)  14    9   3   2   41 - 12  21
Away(Div 2)  14    2   5   7   12 - 17   9
==========================================
Total(Div 2) 28   11   8   9   53 - 29  30
==========================================
Total(Prem)  45   24   8  13   82 - 51  84 
Total(Div 1) 44   19  12  13   77 - 63  62
Total(Div 2) 28   11   8   9   53 - 29  30
==========================================
Grand Total 117   54  28  36  212 -143 169
==========================================

Last Six Premier League results:-

Spurs      -    WDWDWL
           
Spurs      2-2    Liverpool
Spurs      3-0    C. Palace
S'hampton  1-1    Spurs
Watford    0-1    Spurs
Leicester  2-3    Spurs
Chelsea    2-0    Spurs

S'hampton  -    DWDWLD

C. Palace  2-2    S'hampton
West Ham   2-3    S'hampton
S'hampton  1-1    Spurs
S'hampton  4-1    Brentford
Wolves     3-1    S'hampton
S'hampton  1-1    Man City

Pos            P  W  D  L   F-A   GD  Pts
 7. Spurs     20 11  3  6  26-24   2   36
12. S'hampton 22  5 10  7  26-34  -8   25 

Back to the bread and butter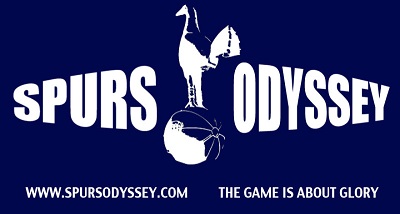 Spurs and Southampton return to the bread and butter matter of Premier League football for the first time in two and a half weeks, following the rare January/February international break and last weekend's FA Cup action. Like Spurs, "The Saints" can look forward to an FA Cup Fifth Round tie in three weeks' time. Southampton have been drawn at home to West Ham, who are in the news for the wrong reasons (yet again) thanks to Kurt Zouma's treatment of his cat.
Ralf Hasenhuttl's side had a tougher job than they expected in their FA Cup Fourth round tie against Championship mid-table side Coventry, and needed extra-time to complete a comeback from a first half deficit against the Sky Blues. Former Spur Kyle Walker-Peters scored Southampton's extra-time winner. That was Kyle's second goal in consecutive games after he had scored his first (and quite spectacular) goal for "The Saints" in their Premier League draw at home to a Manchester City side who had won their previous 8 games in league and cup fixtures. indeed, it was Kyle's first Premier League goal of his career. Kyle has settled down very well on the South coast and seems to be a staple in the manager's thinking.
Our draw at St. Mary's on 28th December gave Antonio Conte the record of being the first Spurs manager in our history to be unbeaten in his first seven league games. Wins at Watford and Leicester took that run to 9 league games, but our arch-foes Chelsea put an end to the record in our last league game. Southampton's Salisu (who won plaudits for his performance against Manchester City) had been sent off in the first half in December, but it took a Kane penalty to win us a point.
Eric Dier made his 300th appearance for the club in that game, but has only played two games since. Eric was pulled out of the Brighton game at a late stage due to a thigh injury, and is still not available to Conte tomorrow. Eric should be ready to face Wolves on Sunday. Oliver Skipp and Japhet Tanganga are also unavailable.
Spurs have only ever lost three Premier League games at home to Southampton and it is six home league games since this last occurred in May 2016. The game followed the "battle at Stamford Bridge", when at 2-0 up at half-time we still had mathematical hope of catching Leicester. Our players were clearly so devastated that they lost to Southampton, and distressingly 5-1 at Newcastle to finish "third in a two-horse race". Those are horrible memories, although the club had secured another season of Champions League football.
"Sonny" scored the Spurs goal in that May 2016 game, as he did to secure us a narrow win in last season's home game. That was Ryan Mason's first game in temporary charge after Jose Mourinho's departure, and the game was also played amidst the turmoil caused by the promotion of a proposed European Super League. A lot has happened since then!
It was great to see Son back in action against Brighton, and I am sure the man who scored 4 goals at St. Mary's in September 2020 will be looking forard to facing Southampton again. "Sonny" has scored 9 goals in all against "The Saints".
Southampton's New Year game against Newcastle was postponed. They have won 1, drawn 1, and lost 1 of their three league games played since our last meeting. The win was convincing - 4-1 against Brentford. Hasenhuttl's men were stalwart in defence against City. They also drew away against Pep's men last September. James Ward-Prowse showed us his scoring ability in the December 1-1 draw with a goal that was not from a free kick. "The Saints" can give any team a hard game.
Could we see first starts for our most recent additions Bentancur and Kulusevski? I am sure that we will again see something of them. Maybe Bentancur for Winks and "Kulu" for Lucas Moura? Spurs are in the hunt for a top four place and need wins in two tough home games tomorrow and on Sunday against Wolves before the ultimate challenge of a trip to The Etihad on 19th February. I am boldly predicting a 3-1 home win! The game kicks off at 7.45pm and is being shown on BT SPORT here in the UK. Spurs Odyssey post-match services (survey and report) will be provided on Thursday.
Did you know? - Goalkeeper Kasey Keller played 4 games on loan with Southampton in 2004. Kasey was a Premier League ever-present for Spurs in the two preceding seasons. He was capped 102 times for USA. Kasey's last International was in 2007. Kasey finished his career with Seattle Sounders and was born on 29th November, 1969 in Lacey (Washington State). US citizen Kasey made his Spurs debut on the day we remembered the tragic events of "9/11"
This will be the tenth time referee David Coote has been in charge of Spurs. It is the first time Mr. Coote has been in the middle for us this season. Last season he refereed us 5 times. His last Spurs game was also at home Southampton last April. Mr. Coote's first game with us last season was the away fixture against "The Saints"!