Le Havre's academy are continuing to feed European football with exciting French stars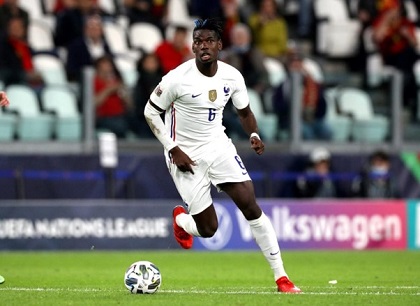 For one of the oldest sides in France, it is a sad state of affairs to see Le Havre playing in Ligue 2 once again this season. A club steeped in history; the Normandy based outfit have run since 1872 and pride themselves on being one of the most successful sides in all of France. However, a combination of mismanagement financially and on the pitch led to their relegation. Since 2010 they have been in the second tier but that has not stopped them producing some of the finest talent to grace Europe, and now they look to be back at their best.
Not only has Luka Elsner brought the good times back to the magnificent Stade Oceane, a ground that could easily host Champions League football and is almost twice the size of the rest of the league for facilities, but he has done so with a side of home grown and exciting talent. At the time of writing, they have lost just one domestic fixture and sit top of the league, with the likes of Gautier Lloris, younger brother of World Cup winning captain Hugo, and star striker Jamal Thiare amongst the ranks.
Le Havre are famous for producing some great academy talent, and with plenty more waiting in the wings, why not reflect on some of their brightest stars? Read on, as we take a look at some of the best players to have graced the academy at Le Havre.
Ferland Mendy
Not a bad place to start, we kick things off with Champions League winner Ferland Mendy at left back. The Frenchman currently plies his trade for Real Madrid, and was a key part of their success back in his homeland Paris as Los Blancos defied the football odds to beat Liverpool in last seasonís final, but things actually started for him back in Normandy. He made 35 appearances in the second tier before making the move to Lyon in 2017, as well as a brief loan stint at FC Mantois. Mendy is a dominant and aggressive defender who honed his trade at the Stade Oceane.
Paul Pogba
While most associate Paul Pogbaís younger years with Manchester United, the French midfielder didnít actually arrive in England until growing up a Le Havre player. Between 2007 and 2009 a young Pogba would make his way through the academy, captaining the under 16 side to a youth cup before a move to United under frustrating circumstances. The French side wanted to keep him but after a non-solicitation agreement was made, Pogba started his first of two stints in England and the rest is history.
Riyad Mahrez
One of the longer serving players on this list, Riyad Mahrez was dominating the second tier of France way before his days of jinking past defenders in the Premier League and winning titles with Manchester City.
It was Leicester City who spotted the Algerian while they were still a Championship side, bringing a skinny but silky winger to one of the most competitive divisions across Europe. After promotion Mahrez found his feet and after a marquee season with the Foxes in which they won the league, he moved to City in 2018 to add more trophies to his cabinet.
Steve Mandanda
Despite just one year in England, a brief stint at Crystal Palace in the 2016-17 season, most would think Steve Mandanda was a one club man. However, the goalkeeper actually spent a whopping eight years with Le Havre, right up until their relegation. He joined Marseille in the summer of 2008 and was a regular up until his departure. He returned a year later and earnt a call up in the France squad, deputising for Lloris and earning a World Cup winners medal. Now 37, he plays for midtable Rennes.