Tottenham Hotspur Players Who Will Play For England At World Cup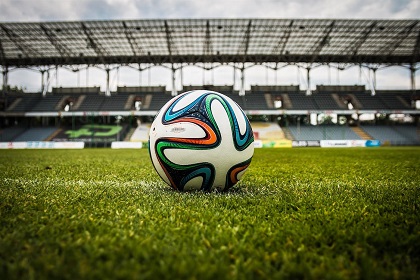 Full size image from https://images.pexels.com/photos/47730/the-ball-stadion-football-the-pitch-47730.jpeg
Thursday morning was definitely not a good one for Tottenham Hotspur fans. Their beloved players lost a game on Wednesday night against Nottingham Forrest in the Carabao Cup. This may come as a surprise for anyone who did not watch the game, but if you watched it, you saw how bad the Spurs were. But, the people who make the soccer and nfl predictions made Spurs the favorites and they simply let down their fans. It is not all doom and gloom for the Spurs today because it was confirmed that two of their players will play for England at the World Cup in Qatar. Here are the players who will wear the England shirt.
Harry Kane
It is safe to say that there was never any doubt when it came to Harry Kane and his place in the English national team. He has been the best Tottenham Hotspur player for many years now and he is one of the most prolific scorers in the world of football. If anyone deserves a secure place in the English national team, it is Harry Kane. Even though Tottenham lost last night, they are having a good season thus far and Harry Kane is again one of the top scorers in the Premier League. We can now say that Erling Haaland is hot favourite to win the golden boot, but Harry Kane is currently second on that list.
Eric Dier
This is a man who had some issues with his form recently and many people thought that he simply would not make the squad. Fortunately for him, the England coach has put him in the squad for Qatar. One thing is for sure when it comes to Eric Dier and that is that he gives his all every time he plays for the national team. It seems that the defence is the weakest part of the England team and this is why Gareth Southgate needs every defender who knows how to play important games.
Can England Win The World Cup?
Last year, England almost won the title in the delayed Euro20 tournament. The heartbreaking loss in the final against Italy left everyone on the pitch in tears. Did the players learn from their mistakes? Did Gareth Southgate learn? We will see next month.
What do you think the chances are for England to win the World Cup? How will Harry Kane and Eric Dier perform in Qatar?