· Last season's game - Spurs 2 Liverpool 2, 19.12.21
· Premier League Matchday 14 - last year
· See the current injury list for all Premier League Teams
· All the Spurs Stats you could hope for here! THFC6061 Sports Stats

Full league history - Spurs v Liverpool:-

Premier     Pl   W   D   L   For-Ag  Pts
Home        30  12   8  10   41 -43  44
Away        30   2   9  19   28 -60  15
========================================
Total(Prem) 60  14  17  29   69 -103 59  0.98 Pt per game
========================================
Football Lge
Home(Div 1) 49  24  10  15   71 -58  62
Away(Div 1) 49   4  14  31   38 -95  24
========================================
Total(Div 1)98  28  24  46  109 -153 86
========================================
Total(Prem) 60  14  17  29   69 -103 59
Total(Div 1)98  28  24  46  109 -153 86
========================================
Grand Total 158 42  41  75  178 -254 145
========================================

Last Six Premier League results:-

Spurs      -    LWWLLW
           
Arsenal    3-1    Spurs
Brighton   0-1    Spurs
Spurs      2-0    Everton
Man Utd    2-0    Spurs
Spurs      1-2    Newcastle
B'mouth    2-3    Spurs

Liverpool  -    DLWWLL

Liverpool  3-3    Brighton
Arsenal    3-2    Liverpool
Liverpool  1-0    Man City
Liverpool  1-0    West Ham
Nott'm Fst 1-0    Liverpool
Liverpool  1-2    Leeds

Pos           P  W  D  L   F-A   GD  Pts
3. Spurs     13  8  2  3  26-16  10   26
9. Liverpool 12  4  4  4  23-15   8   16 

When did we last play Liverpool with a 10 point advantage?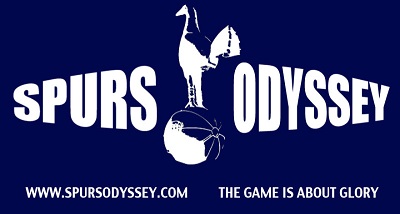 Liverpool's 6-game form is worse than Spurs, and they are 6 places and 10 points below us. When did that last happen? Not in the last three seasons, that's for sure, especially when they won the 2019/20 Premier League title and finished no less than 40 points ahead of Spurs and 18 points ahead of their current arch-rivals Manchester City. When runners-up to City in 2018/19, Liverpool finished 26 points ahead of fourth-paced Spurs, who had enjoyed superiority in the preceding four seasons.
FA and League Cup holders Liverpool beat City 3-1 in the pre-season Community Shield showpiece when summer (record) signing Darwin Nunez came off the bench and impressed, scoring his first meaningful club goal. Nunez didn't impress so much in his second Premier League game when he was sent off at home against Crystal Palace. Jurgen Klopp's men had drawn an exciting opener at Craven Cottage, and also drew against Palace before suffering defeat at Old Trafford againstb a United team which had lost 4-0 at Brentford. Both sides were at the wrong end of the table.
Liverpool then thrashed Bournemouth 9-0 before inflicting Newcastle's last defeat at the end of August. Liverpool's form has been enigmatic to say the least. They drew 0-0 at Goodison Park before suffering a 4-1 thrashing in Naples. Both Napoli and Liverpool have qualified for the Round of 16, as have Spurs. We won't be facing either team in the next round, being drawn on Monday. Napoli topped their group, like Spurs, and teams from the same country are kept apart until the quarter-finals.
In recent games Liverpool beat Manchester City 1-0 (when Klopp got himself into disciplinary trouble). They just about scraped home against West Ham, but then suffered an embarrassing defeat at Nottingham Forest, before last week's home defeat against Leeds. As Trent Alexander-Arnold said this week, if Liverpool lose against Spurs this week they can totally forget any pretensions regarding this season's Premier League. We can expect a tough and competitive game, despite key players missing on both sides.
For Spurs fans, the good news is that Dejan Kulusevski may return. He was seen at Bournemouth pre-match going through training drills and ace journalist and Twitter reporter Fabrizio Romano says "Deki" is scheduled to play. We know we will be missing Heung-min Son, who was scheduled for surgery today (Friday) for no less than four fractures to his cheek/eye socket area. Son faces a race to be fit enough for his country's World Cup campaign.
Antonio Conte has confirmed that Romero and Richarlison remain unavailable. In this afternoon's press conference, he was also guarded regarding the fitness of both Rodrigo Bentancur and Lucas Moura, along with Kulusevski. he said, "I have asked (Lucas Moura) to try to be available. Options for our front line next to Harry Kane must include Lucas Moura, Bryan Gil, and perhaps Ivan Perisic to play an advanced role in this game.
Liverpool are definitely missing Luis Diaz, who is out till after Christmas with knee injury. There is also no return date for Diogo Jota, who misses the World Cup due to calf muscle injury. Naby Keita and James Milner are also likely absentees.
Another possibly injury casualty for Liverpool is Joel Matip, now 31, who played more Premier League games last season for Liverpool than in any of his previous 5 seasons. Matip is a former Cameroon International (last game check) and was signed by Liverpool from Schalke in 2016. Matip was in the Schalke team that faced Spurs in a 2014 pre-season friendly. The Schalke captain for that friendly was former Spur Kevin-Prince Boateng. Now 35, Boateng is still playing and is back with his first professional club Hertha Berlin.
Arthur - on loan from Juventus has yet to play a Premier League game. He made a brief substitute appearance in Liverpool's September Champions league defeat in Naples, and did not finish an under 21 game he started on 20th September.
One reason, surely, for Liverpool's mixed form was the departure of Sadio Mane, who last season became the first player to score in nine consecutive matches against a single opponent in the Premier League. Crystal Palace are the team the Liverpool star loved to face, with the run starting in August 2017 and being further extended last season in a 3-0 win at Anfield last September. Mane is now playing for Bayern Munich for whom he has already scored 11 goals.
Liverpool's first transfer announcement (in July) was the arrival of Fulham's Fabio Carvalho, aged 19. Carvalho played a full part in Fulham's promotion campaign last season and made a Premier League debut for them in May 2021. Now 20, Carvalho has appeared in 10 Premier League matches and scored against Bournemouth and Newcastle.
As usual I have been optimistic in my prediction giving Spurs a 2-1 win. The game is televised by SKY SPORTS and kicks off at 4.30pm on Sunday. Whatever happens, one win in our next two games (Leeds at home next week) will ensure we go into Part Two of this season's interrupted Premier League programme in the top four. I'm hoping for two wins!
Match referee Andy Madley is the older brother of Bobby who was recently re-instated as a Premier League official. Andy used to be the junior of the two in terms of status, but is now estalished in the top flight. Andy is also seeing action in Europe these days, and has refereed an early Champions League qualifier this season, along with a Europa Conference League game. Mr Madley was Michael Oliver's fourth official for the recent Club Bruges v Porto Champions League match. His only previous Spurs game was our 1-0 away win against West Brom two years ago.
Did you know?- Liverpool's one Premier League title was won in 2020 with seven games still left to play – this was the earliest title victory in English top-flight history in terms of remaining matches when crowned champions. For unprecedented (Covid) reasons this was also the latest in a calendar year that a title has been won.