Remembering Spurs' Last Silverware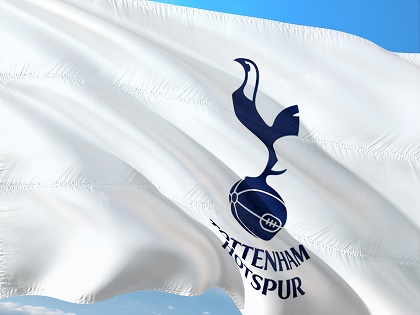 As fans of opposition clubs like to remind Spurs fans, 2023 marks 15 long years since the club's last silverware. It's funny really. When you think about it, clubs such as Newcastle United - whose fans are always one of the first to hand out stick - haven't tasted success in over 60 years. Even Arsenal, who have picked up a few FA Cups in recent years, endured a drought of their own in the late noughties.
But Spurs' hard-fought victory over League One Portsmouth in the FA Cup third round - the team who coincidentally also picked up silverware in the 2007/08 season - means that Antonio Conte's side is still alive and kicking in three competitions this season. Admittedly the club are 14 points behind Premier League leaders Arsenal, which is quite a sizeable gap, but stranger things have happened.
Conte's men also have a UEFA Champions League last-16 tie with AC Milan to look forward to. And before people turn their noses up at the club's chances in Europe this season, let's not forget that they reached the final of Europe's elite club competition just four years ago. But it would be a reasonable assessment to assume that the FA Cup represents Spurs' best chance of silverware this term.
They have received a favourable fourth-round tie against second-tier Preston North End and reaching the latter stages of the competition remains a distinct possibility. Online bookmaker Bovada, which provides football betting and offers, seems to agree, making the Spurs the third favorites - behind Manchester City and Manchester United - for the trophy this season.
With that being said, Tottenham's long trophy drought may well come to an end in the 2022/23 season. And with rose-tinted glasses, let's take a look back in time at the last piece of silverware that entered the club's trophy cabinet.
Juande Ramos' crowning moment
Ahhh, the memories. As mentioned, it's been a decade and a half since Tottenham Hotspur last won a trophy, and back then nobody could've predicted that we'd have to wait this long for another. But the memories of the 2007/08 League Cup success remain with us, and they're just as sweet today as they were back then.
It was a thrilling journey to the trophy, with the team giving their all and showing remarkable resilience in the face of adversity. In the earlier rounds, Spurs comfortably defeated Middlesbrough and Blackpool. The first real test came against Manchester City in the fifth round.
This was a Blues side assembled prior to their Abu Dhabi-backed takeover, and Spurs made short work of them. Goals from Jermain Defoe and Steed Malbranque secured a 2-0 victory and safe passage to a semi-final date against Arsenal, and one of the finest victories in North London Derby history.
In the first leg, it looked as though Spurs would head back to White Hart Lane with a slender lead, but a late equaliser from Theo Walcott ensured that the derby ended one apiece and all to play for in the second leg. In the end, that equaiser ended up being irrelevant.
In the reverse fixture at the Lane, Tottenham hadn't beaten Arsenal since 1999. On this night, they would make amends for that and in style. The Whites raced into a two-goal lead courtesy of goals from Jermaine Jenas and a Nicklas Bendtner own goal. Further goals from Robbie Keane, Aaron Lennon, and the aforementioned Malbranque would seal an emphatic 5-1 victory, Spurs biggest ever win over their greatest rivals.
Another London derby, this time at Wembley
That victory meant that Spurs would go head-to-head with Chelsea in the final. This was a Chelsea side that would finish runners-up in the Premier League that season, as well as reach the UEFA Champions League final in Moscow. But on this day, it was finally Spurs' time.
The game looked as though it was slipping away from Juande Ramos' side. Didier Drogba gave the Blues a first-half lead and it didn't look like the equaliser would come. That was until Wayne Bridge handled in the box and gave away a penalty, which was duly converted by Bulgarian sensation Dimitar Berbatov.
With the game tied at 1-1, we headed for extra time, but it didn't take long for Spurs to stamp their authority on the tie. Just four minutes into the additional period, injury-riddled defender Jonathan Woodgate nodded home from Jermaine Jenas' peach of a free kick to give Spurs the lead, and it was a lead that they wouldn't surrender.
The team celebrated long and hard, and rightfully so. This was Spurs' first piece of silverware since they won the League Cup in 1999 and the celebrations lasted long into the night. Ramos said after the game that "It's a great achievement and a great moment of joy for us." His words were echoed by the thousands of Spurs fans who had made the trip to Wembley to watch their team make history.
It was an incredible moment that will live long in the memory of all Spurs fans. A moment that was made all the sweeter by the fact that it was achieved against all the odds. And 15 years on, another glorious day may be just around the corner.