Spurs' season is on the verge of falling apart: What are the issues?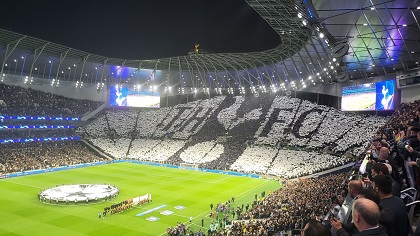 Tottenham Hotspur were knocked out of the FA Cup fifth round by Sheffield United in what was a huge upset. With chances of a league title success now being long gone, Spurs face the huge possibility of yet another trophyless season.
Premier League form
Besides poor form in cup competitions both domestically and in Europe, Spurs' league form has not been hugely impressive. Despite achieving victories against the likes of Manchester City and Chelsea, defeats to weaker opposition have put Spurs' top-four aspirations in jeopardy. As of the football odds tonight, Spurs are offered at 23/10 to secure UCL qualification for next season. Manchester United are odds on favourites at 1/14 to secure a top-four finish, and Liverpool are expected to claim the final UCL spot as they are offered at evens following their recent upturn in form. The near future is crucial for Spurs with a Premier League top-four spot remaining on the agenda.
Spurs need to establish consistency in their performances as soon as possible if they are to salvage their season. Harry Kane has been the only genuine constant in Tottenham's season, even the likes of Heung-Min Son have struggled to deliver regular top-quality performances this season. While many fans have criticised the lack of investment and initiative shown off the pitch, Conte can certainly make changes to improve results with the resources he has available. Spurs' style of play under the Italian coach has lacked tempo and is extremely predictable. The North London side are favourable opposition for competent pressing sides as they lack athleticism in areas and opt to build up the play slowly.
Issues with Conte's system
Conte prefers to set up his teams in a defensive system where he prioritises compactness and control over offensive quality. However, when a team sets up in this fashion it is crucial to have players that are able to transition the play quickly to create counter-attacking opportunities. Spurs lack this and often can not deal with the pressure that teams place on them as they have no genuine out ball. The injury to Rodrigo Bentancur has left Conte with reduced options in terms of technicians who are press resistant and able to break the lines. In a system that is heavily focused on deploying superior numbers in defence, it is essential that players from deeper positions make attacking runs. The wingbacks and central midfielders need to support the star man in Kane in order to build sustained pressure on opposition defences.
Ultimately, Conte's Spurs are not taking enough risks - allowing teams to have a majority of the possession while creating few chances for themselves offers Spurs little chance of winning fixtures. Against teams like City who commit large numbers forward, this has worked in the past, but weaker opposition do not take the same risks defensively. Conte's defensive system is clearly not producing positive results on a consistent basis for Spurs and needs immediate reform if they are to gain anything from the current season.