Tottenham's Record Outgoing Signings: Top 10 Highest-Cost Player Transfers from North London
In a major transfer, Harry Kane said Tottenham Hotspur farewell and joined Bayern Munich, the current holders of the German championship.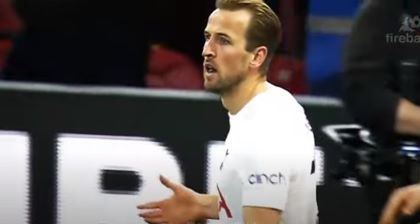 Photo: Printscreen youtube.com/@fireball_official
In several previous seasons, practically every transfer window has brought rumors of a departure from north London for the club's all-time leading scorer. His options in England have remained restricted as it originally appeared that he might move to Manchester City, yet that was prior to their signing of Erling Haaland.
Although Kane is presently 47 Premier League goals short of Alan Shearer's record of 260, it seems like Harry has finally put trophies above everything else. Despite playing consistently in the English football's top division for close to ten years, he has failed to win a significant title in his career.
Daniel Levy, the chairman of Tottenham, is renowned for demanding large sums for players leaving the club, and he just received another large windfall. Kane is considered the Spurs' priciest sale. However, he or some of his up-until-recent teammates could have never reached heights in their careers if there were no departures that preceded. The careers of Gareth Bale and Luka Modric were extremely successful, and after their departure, Kane and Son Heung-min rose to prominence.
Between these periods, Tottenham sold some of its greatest players for a high price. So, what are the other outgoing signings that put, at that moment, significant money into Tottenham's piggy bank?
# 10 Kieran Trippier
. 19.80 million pounds- Atletico Madrid - 2019
Kieran Trippier was promoted to Manchester City's senior team in 2009-10 after graduating from their development squad, however, he failed to make a single league appearance for them as he was soon afterward loaned to Barnsley and subsequently Burnley, where he remained until joining the Turf Moor team in 2012.
Trippier was acquired by Tottenham for 4.41 million pounds in the summer of 2015 after spending three years at Burnley. Before being acquired by Atletico Madrid in the close season of 2019 for 19.80 million pounds, Trippier played 69 times for Spurs over the course of four seasons. During three seasons in Spain, he won La Liga.
# 9 Robbie Keane
. 21.60 million pounds - Liverpool - 2008
Between 1997 and 1999, Robbie Keane made 73 appearances for Wolves' senior squad after rising via the ranks at their academy.
Keane joined Tottenham in the summer of 2002 on a 9.45 million pound deal after playing for Coventry, Inter Milan, and Leeds. He left Spurs after amassing 197 outings and scoring 80 goals. During the close season of 2008, he signed with Liverpool for 21.60 million pounds. However, in February 2009, Keane returned to Spurs.
# 8 Christian Eriksen
. 24.30 million pounds - Inter - 2020
Christian Eriksen served for a period of three years with Ajax's senior squad after graduating from their academy, making 113 league appearances and scoring a total of 25 goals between 2010 and 2013. Tottenham won the race to recruit the Danish midfielder for 12.74 million pounds in the course of the summer of 2013 after he had been linked to other elite teams.
Prior to joining Inter for 24.30 million pounds in January 2020, Eriksen had a fantastic seven-year run with Spurs, making 226 league appearances and scoring 51 goals in such games.
# 7 Michael Carrick
. 24.48 million pounds - Manchester United - 2006
After coming through the West Ham United academy, Michael Carrick went on to play 136 times for the club's senior side from 2001 to 2004. When Tottenham called in August 2004, the deal was finalized for barely 3.69 million pounds.
Carrick played 64 times for Tottenham between 2004 and 2006, mostly as a deep-situated central midfielder. In the summer of 2006, when Sir Alex Ferguson had been frantically trying to find a successor for Roy Keane at Manchester United, he made Carrick his top acquisition for 24.48 million pounds.
# 6 Steven Bergwijn
. 28.13 million pounds - Ajax - 2022
Prior to completing 112 league games for the senior squad and scoring 29 goals up till 2019, Dutch winger Steven Bergwijn entered PSV's "B" team in 2014 and competed in the Eredivisie's second level.
Tottenham made a move to buy the Dutchman worth 27 million pounds in January 2020. Bergwijn spent two seasons with the Spurs, appearing in 60 games and scoring seven goals during that time. In the summer of 2022, he left Spurs for Ajax in a transfer for 28.13 million pounds.
# 5 Luka Modric
. 31.50 million pounds - Real Madrid - 2012
Luka Modric, one of the best midfield players in football history, transferred from Dinamo Zagreb to Tottenham in the summer of 2008 for an estimated cost of 20.25 million pounds. Modric struggled at first but eventually found his footing at Spurs, earning 127 appearances, netting 13 goals, and putting on amazing displays that drew interest from some of the top teams in the world.
The Croatian star moved to Madrid from London at the age of 26 for 31.50 million pounds, and the rest is history. After leading his country to the 2018 World Cup final, where Croatia was ultimately defeated by France, Modric ventured on to accomplish everything there is to win. He was also a key member of the Real squad that won three straight Champions League trophies under Zinedine Zidane.
# 4 Dimitar Berbatov
. 34.20 million pounds - Manchester United - 2008
Dimitar Berbatov played with CSKA Sofia between 1998 and 2001, recording 26 goals in 50 matches. In January 2001, he signed a 2.25 million pound contract with Bayer Leverkusen of Germany. In his six years with the club, he made a name for himself as being among the top attackers in German football, hitting 69 goals in 154 appearances.
The deal between Spurs and Leverkusen for Berbatov's move cost 14.13 million pounds, establishing him as the most priced football player ever from Bulgaria at the time. He spent two seasons in north London, making 70 appearances and scoring 27 league goals.
Berbatov's signing for Manchester United in the last moments of the 2008 summer transfer window was a classic deadline-day story. Late in the rollercoaster, Manchester City allegedly sought to sign the striker, but Berbatov was determined to play for the red side of Manchester.
Then, Berbatov evolved into a beloved member of a United team that had recently been crowned the Champions League winner. In a 3-2 victory over Liverpool in 2010, the Bulgarian striker's iconic game featured a hat-trick of goals.
# 3 Kyle Walker
. 47.43 million pounds - Manchester City - 2017
Kyle Walker was acquired by Tottenham for 5.31 million pounds in the summer of 2009, and in the next two seasons, he was on loan to Sheffield United, QPR, and Aston Villa. Walker started to establish himself in the Spurs main squad during the 2011-12 season. The quick full-back played 183 times for Spurs and proceeded on to emerge as one of the finest in the Premier League at his position. He was twice named to the PFA Team of the Year.
A top right-back in the world left Tottenham for a lucrative offer. In the close season of 2017, Walker finalized his move to Manchester City, and his lightning-quick pace played a significant role in rendering him the second-most expensive Englishman at that point, after Raheem Sterling.
Walker, like Modric, has achieved every possible success at the highest echelons of English football and was a key component of the 2023 team that won the triple crown. After the team won the treble, he was supposed to be going for Bayern Munich, but he remained in the ranks of "The Citizens".
# 2 Gareth Bale
. 90.90 million pounds - Real Madrid - 2013
Gareth Bale, one of the greatest football players in Welsh history, graduated through Southampton's academy before playing 40 games for them in the 2006-07 season. Spurs took immediate action after spotting the winger's potential and grabbed him for 13.23 million pounds in the summer of 2007.
Bale developed during the following six years and, while playing for Spurs, proceeded to develop into one of the top players in the world, scoring 42 league goals in 146 appearances up until 2013.
After leaving in 2013, Cristiano Ronaldo's new Real Madrid colleague Gareth Bale overtook him as the most costly player in the world. In the 2012-13 EPL campaign, Bale contributed 14 assists off the left wing in addition to 26 goals scored. "Los Blancos" just needed to see that in order to put 90.90 million pounds on the table.
The striker, like Modric and Walker, went on to win everything Real had to win, scoring in the Champions League and Copa Del Rey championship games and emerging as a hero for Wales at the 2016 European Championship. He assumed command on the pitch of that side and guided them to their best-ever result - the bronze medal.
# 1 Harry Kane
. 100 million pounds - Bayern Munich - 2023
Harry Kane's Spurs spell has proven nothing short of remarkable, solidifying him as one of the team's all-time greats. After spending time in the Arsenal system, Kane joined Spurs at the age of barely 11 and went on to accumulate 435 first-team appearances.
He eventually scored 280 goals, surpassing Jimmy Greaves' previous mark of 267 which made him Spurs' all-time leading scorer. In a 1-0 victory over Man City, Kane netted to overtake Greaves. Kane has a penchant for scoring in pivotal moments. With 11 goals, the England captain additionally maintains the North London Derby milestone.
Kane has officially been announced as a Bayern Munich player this summer, signing a four-year contract after Spurs agreed a deal worth more than 100 million pounds. Once "The Bavarians" have opened the curtain on the 2023-24 Bundesliga, which they are favoured to win once again as per the best UK betting sites in 2023 at Bookmaker-expert.com/country/uk/, we could see what they would have to offer on the field with Kane. His first goal and assist in four minutes of play demonstrated how he would inspire his teammates to perform at their highest level, although good play was expected.