10 Players with Whom Tottenham Got It Wrong in the Market
The transfer market represents a mixed blessing in the fiercely competitive world of sports. It can either be a formula for success or a recipe for failure. Tottenham Hotspur has experienced both to a fair degree. They have delighted their fans by bringing in players with extraordinary talent and ability who ultimately went on to grow into club legends. It has not always been a success story, though.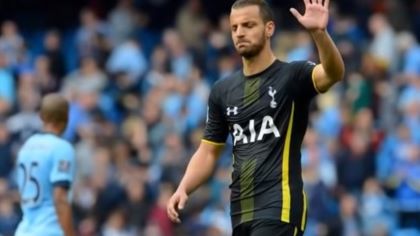 Photo: Printscreen youtube.com/@TheFootballFreak
Every club's history includes unsuccessful transfers, and Spurs are not any different. The club endured its share of setbacks, from shelling out substantial amounts of cash on players who underperformed to taking a risk on undiscovered talent that did not work out. The stories of these players frequently get lost in the success narratives, but they continue to be woven into the fabric of the club's history. They are tales of what could have been, lessons learned, and chances missed.
The signing of a player is a difficult procedure that involves scouting, talks, and some risk. On paper, a signing could seem ideal, but it may not be a good match for the team's strategy or the league's rules of play. Other times, athletes struggle to adjust to a new nation or location, and as a result, their results decrease.
We examine the 10 poorest Tottenham acquisitions ever in this post. For a variety of reasons, these athletes fell short of expectations and became a representation of potential loss not only for the north Londoners but also for all the Tottenham fans who wanted to take the opportunity to make money overnight at sportsbooks of the best UK online casinos at Topcasinoexpert.com/country/uk/ by betting that these players will make the difference on matches of their beloved club. Some high-profile signings raised anticipation and expectations but ultimately left many disappointed. Others were less well-known names that were bets from the beginning but did not work out.
These athletes represent a range of positions and periods in the club's history. These signings have had a broad variety of financial ramifications, some requiring large expenditures that have long-term impacts on the team's spending plan and transfer strategy.
Join us as we examine these tales and score the signings according to how disappointed they were. These are the agreements that, in hindsight, the club would undoubtedly wish they could have done differently, the players who failed to perform well in a Tottenham garment, and the transactions that did not go as expected.
# 10 Vincent Janssen
Goals, goals, and more goals were predicted and anticipated with Vincent Janssen's arrival in 2016.
Fans salivated at the thought of a frightening pairing with Harry Kane according to the Dutchman's prior performance. Sadly, Janssen only scored six goals in 42 games, so it was not to be. He struggled to adjust to the English top division, and he was frequently relegated to the bench as a result.
Janssen's tenure at Tottenham is a case that has eluded even the finest football investigators, a sobering reminder that previous success does not necessarily portend a successful future.
# 9 Clinton N'Jie
In 2015, when Clinton N'Jie signed a deal with Tottenham, it was hailed as the acquisition of the next great thing.
With only 14 games without a goal due to injuries and poor form, the forward's Spurs stint was, however, more of a murmur than a roar. N'Jie's failure was caused by a mix of bad timing and a method that did not utilize his advantages.
The Cameroonian's story is one of potentially unrealized and cautionary tales that even the best prospects could find it difficult to shine on a greater platform. It was an undertaking that never came true.
# 8 Roberto Soldado
The acquisition of Roberto Soldado for £26 million in 2013 was eagerly anticipated. Only seven league tallies were scored during the Spaniard's stint with Spurs, though, in 52 games. Soldado was unable to get past a big obstacle while moving from La Liga to the Premier League.
As one of Tottenham's most costly mistakes in the transfer market, his inability to live up to the fanfare and back up his price tag serves as a stark reminder that success does not always follow wealth.
# 7 David Bentley
David Bentley was once hailed as the future David Beckham, thus his switch to Tottenham in 2008 was viewed as a stroke of genius.
Instead, his stint at Spurs was characterized by inconsistent play and unrealized promise. Bentley never had a problem with talent; instead, it was his failure to deliver consistently that brought him to his demise.
Bentley's chapter at White Hart Lane has become a perplexing puzzle in Tottenham's contemporary history due to the ongoing question of what went awry with such a gifted player.
# 6 Moussa Sissoko
The 30 million pound transfer of Moussa Sissoko from Newcastle in 2016 raised questions right away.
His actions at Tottenham just prompted further inquiries. The Frenchman's acquisition turned out to be one of Tottenham's most egregious errors due to his inability to adapt to the midfield and his deficiency of technical ability.
Sissoko's Tottenham journey never really took off despite his physical talent, leaving us to wonder what could have been the outcome if he had assimilated into the team's playing philosophy.
# 5 Ryan Nelsen
Ryan Nelsen's brief and unimpressive six-month stay at Tottenham in 2012 was cut short.
Despite his expertise, the player from New Zealand delivered mediocre performances and did not provide much to the defence. One of Tottenham's less notable transfer choices, Nelsen's acquisition near the end of his career was perplexing and made little difference to the team; it will be hard to recall in the chronicles of Spurs' history.
# 4 Mauricio Taricco
Mauricio Taricco, a talented defender surrounded by controversy, began playing for Tottenham in 1999.
His skill was obscured by his careless tackles and lack of discipline, making his time at Spurs a mystery that fans still argue today. Being a fiery player, the Argentine's on-field antics sometimes eclipsed his skill, leaving him with a legacy that is a combination of acclaim and condemnation.
# 3 Darren Bent
The £16.5 million purchase of Darren Bent from Charlton in 2007 was seen as a big accomplishment.
He is one of Tottenham's worst purchases, though, due to his inconsistent play and inability to live up to his high price tag. Despite Bent's 60 games and 18 goals, his tenure at Tottenham will be thought of largely for what he did not do rather than for what he did.
Bent, a natural goal scorer who struggled to settle in, is a pointer to how difficult it can be for one to live up to great expectations.
# 2 Steve Slade
Steve Slade's Spurs storyline is one of promise that was dashed after being signed as a bright youth.
Few first-team appearances due to injuries and a lack of opportunity made his signing into a story of unrealized potential. Fans of Slade, the young star who never was, are constantly left wondering, "What if?" Slade's saga is a sobering reminder of how an accident may end even the most prospective of careers since it tells the story of a career that might have been.
# 1 Grzegorz Rasiak
The signing of Grzegorz Rasiak in 2005 remains the most perplexing event in Tottenham's transfer annals.
Rasiak's chapter in the illustrious history of White Hart Lane is left with a question mark after a goalless stretch spanning eight outings. The Polish striker's stint at Spurs was painfully limited and he never appeared to find his feet.
Rasiak's time at Spurs is an enigma that should remain unsolved and a baffling blip in the club's convoluted transfer history.
Conclusion
Even the finest clubs may make errors in the risky business of football transactions. These 10 flagrant failures are among Tottenham's history's worst decisions. There are more, of course, such as Sergei Rebrov, Paulinho, Hélder Postiga, etc. but here we took into account bigger disparities between expectations and reality.
These decisions act as teaching tools for the transfer market's complexity and regular unpredictability. They also serve as a reminder that not all bets pay off, whether in football or in life. These players' memories may dim, but their stories-stories of hopes unmet and chances passed up remain indelible in the club's history.