· Last season's game - Spurs 2 Brighton 1, 01.11.20 (The Real connection takes us to second place!)
· This season's away game - Brighton 0 Spurs 2, 16.03.22
· Premier League Matchday 33 - last year
· See the current injury list for all Premier League Teams
· All the Spurs Stats you could hope for here! THFC6061 Sports Stats


Full League Record of Spurs -v- Brighton
 
Prem          Pl   W   D   L   For- Ag  Pts
Home           4   4   0   0    7 -  2  12
Away           5   2   1   2    5 -  6   7
==========================================
Total(Prem)    9   6   1   2   12 -  8  19  Pts per game 2.11
==========================================
Football Lge   
Home(Div 1)    4   2   1   1    6 -  4   6
Away(Div 1)    4   3   0   1    8 -  3   7
==========================================
Total(Div 1)   8   5   1   2   14 -  7  13
==========================================
Football Lge
Home(Div 2)    1   0   1   0    0 -  0   1
Away(Div 2)    1   0   0   1    1 -  3   0
==========================================
Total(Div 2)   2   0   1   1    1 -  3   1 
==========================================
Total(Prem)    9   6   1   2   12 -  8  19
Total(Div 1)   8   5   1   2   14 -  7  13
Total(Div 2)   2   0   1   1    1 -  3   1   
==========================================
Grand Total   19  11   3   5   27 - 18  33
==========================================

Last Six Premier League results:-

Spurs      -    WLWWWW
           
Spurs      5-0    Everton
Man Utd    3-2    Spurs
Brighton   0-2    Spurs
Spurs      3-1    West Ham
Spurs      5-1    Newcastle
A. Villa   0-4    Spurs

Brighton   -    LLLLDW

Brighton   0-2    A. Villa
Newcastle  2-1    Brighton
Brighton   0-2    Liverpool
Brighton   0-2    Spurs
Brighton   0-0    Norwich
Arsenal    1-2    Brighton

Pos            P  W  D  L   F-A   GD  Pts
 4. Spurs     31 18  3 10  56-37  19   57
11. Brighton  31  8 13 10  28-37  -9   37 

Spurs should maintain control of their destiny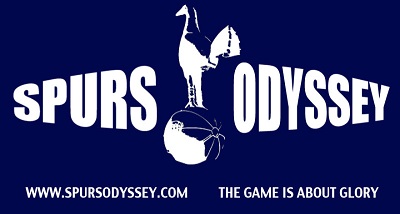 It is a month to the day since we played our away game against Brighton at The AMEX Stadium and won 2-0. Going into the game we were below Wolves in the race for Europe in eighth place. We hardly dared to think there was a realistic prospect of a Champions League place and yet here we are – four wins later – sitting in fourth place and favourites to hold on and finally claim the coveted place in Europe's blue riband event. Brighton of course did us a big favour last week with an unexpected win at The Emirates which left the "Gooners" three points and 10 goals worse off than Spurs. We are in control of our destiny at the sharp end of the season.
This will be our third meeting with "The Seagulls" in this calendar year having beaten them 3-1 in the FA Cup Fourth Round game in early February. Antonio Conte has a 100% win record in all his games against the South coast side with Chelsea and Spurs. Harry Kane scored twice in the FA Cup game and when he scored our second goal at The Amex, he became the record-holder in relation to away goals (95) in the Premier League. Surprisingly, Harry hasn't scored since. No doubt he will be keen to add to his tally on Saturday. After all, Harry is five behind our Premier League top scoring player Heung-min Son, whose Villa Park hat-trick took his league tally to 17 so far this season.
With the fine scoring and creative form of Dejan Kulusevski our front three is deservedly being spoken of this week in very positive terms compared to those of League leaders Manchester City and Liverpool. In his nine-game Premier League career, Kulusevski already has three goals and six assists! One of those assists was his shot at The Amex, which was destined for the net, but took a touch of Cristian Romero who claimed his first Spurs goal! Brighton will come to The Tottenham Hotspur Stadium and approach the game with the utmost respect.
Brighton's win last week was their first in 8 games which included 6 defeats and a 0-0 draw at home to bottom club Norwich. They had managed just one goal (scored by captain Lewis Dunk at Newcastle) until Trossard and Mwepu scored the goals which beat Arsenal. Arsenal incidentally are suffering the loss of two key players – Tierney and Partey – through injury.
Last season's home game was played on 1st November and fell on the third anniversary of a magnificent Champions League victory over Real Madrid. That game had been played at Wembley in front of 83,782 fans. The Brighton game was played in Covid-restricted times with no fans present and on a Sunday night when all games were being televised. Our game fell during a brief controversial spell when some games were treated as pay per view. Thankfully, that policy soon ended. Fan power worked in relation to that and an even bigger controversy – last year's European Super League fiasco. The two players we had acquired from Real Madrid were responsible for the winning goal which took us into second place in the Premier League. Gareth Bale scored the goal which was his first in his second spell at Spurs and therefore his first Spurs goal since May 2013. Left-footed Reguilon provided the excellent cross and assist with his right foot.
Spurs have a 100% home winning record in our four previous Premier League games against Brighton. Antonio Conte tested positive for Covid after our Villa game and has been isolating. The club has expressed confidence that Antonio will be symptom-free and able to appear on the touchline on Saturday. Conte himself has told the club's official site, "On Saturday, despite the time - it's early - I want our fans to give great warmth to our players, to push us from the start until the end."
The latest injury news I've seen suggests that the only enforced absence for Brighton will be 23-year-old Polish international Jakub Moder, who suffered a knee injury on 2nd April. In his Thursday afternoon press conference, Antonio Conte confirmed he would be in his usual place on the bench (and technical area!). Antonio also confirmed that Matt Doherty will miss the rest of the season with his knee injury. I expect our starting line-up to be the same as last week's eleven when Reguilon replaced Doherty. My prediction is 3-1 to Spurs. the game is neing shown by BT SPORT here in the UK and kicks off at 12.30pm Saturday.
Did you know? 100 years ago, the Easter weekend fell on almost the same dates. Good Friday was 14th, Easter Day was 16th and Easter Monday fell on the 17th. Spurs played three games, as opposed to the one Premier League sides play these days. On Good Friday 1922 we beat Oldham 3-1 at home. The next day we beat Arsenal 2-0 at The Lane, before travelling to Oldham and losing 1-0 on the Monday. Oldham spent two seasons in the Premier League in 92/93 and 93/94 and were among the 22 founder members. "The Latics" are currently at risk of losing their Football League status, as they are third from bottom of League Two. Spurs' Jamie Bowden spent the first half of this season on loan at Boundary Park and made 17 league appearances. Bowden was on the Spurs bench for our recent game against Newcastle. Here is an interesting article about some of the history regarding Easter games.
There have not been many Spurs games in recent weeks when match referee Craig Pawson has not been one of the officials. His last Spurs game in the middle was our 4-0 win at Elland Road, since when we have won 5 of our 6 Premier League games. Since that Leeds game, Mr Pawson has been our fourth official 3 times - at Middlesbrough in the FA Cup, at Old Trafford for our 3-2 defeat and last week at Villa Park. Baack in February, when we beat Man City 3-2 away with a late Harry Kane goal you may recall fourth official Mr. Pawson appeared to be upset!