· This season's home game - Spurs 3 Norwich 0, 05.12.21
· Premier League Matchday 38 - last year
· See the current injury list for all Premier League Teams
· All the Spurs Stats you could hope for here! THFC6061 Sports Stats

Full League Record - Spurs v Norwich City

Prem          Pl   W   D   L   F - A  Pts
Home          10   6   2   2  19 - 8   20
Away           9   5   3   1  14 - 5   18
=========================================
Total(Prem)   19  11   5   3  33 - 13  38  2 pts per game
=========================================
Football Lge
Home (Div 1)  16   9   5   2  31 - 14  31
Away (Div 1)  16   3   5   8  20 - 30  12
=========================================
Total (Div 1) 32  12  10  10  51 - 44  43
=========================================
Football Lge
Home (Div 2)   4   3   0   1  12 - 5    6
Away (Div 2)   4   2   0   2   6 - 6    4
=========================================
Total (Div 2)  8   5   0   3  18 - 11  10
=========================================
Total(Prem)   19  11   5   3  33 - 13  38
Total (Div 1) 32  12  10  10  51 - 44  43
Total (Div 2)  8   5   0   3  18 - 11  10
=========================================
Grand Total   59  28  15  16 102 - 68  91
=========================================

Last Six Premier League results:-

Norwich    -    LLLLLD

Man Utd    3-2    Norwich
Norwich    0-3    Newcastle
A.Villa    2-0    Norwich
Norwich    0-4    West Ham
Leicester  3-0    Norwich
Wolves     1-1    Norwich


Spurs      -    LDWDWW
           
Spurs      0-1    Brighton
Brentford  0-0    Spurs
Spurs      3-1    Leicester
Liverpool  1-1    Spurs
Spurs      3-0    Arsenal
Spurs      1-0    Burnley

Pos           P  W  D  L   F-A   GD  Pts
 4. Spurs    37 21  5 11  64-40  24   68
20. Norwich  37  5  7 25  23-79 -56   22 

Can we have the cherry on our cake Delia?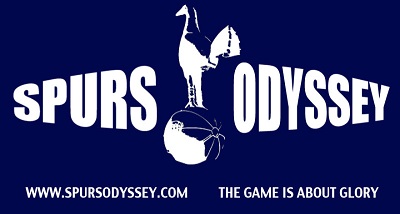 We all know what is required after a sensational end to the season in which we thrashed Arsenal 3-0 before securing another vital three points against Burnley, who proved to be tougher opposition. Arsenal succumbed to more big game and big crowd pressure on Monday night at St James Park Newcastle, which leaves us in control of our top four destiny and needing only one point at Norwich in our 4pm Sunday game (not being televised in the UK). Understandably, some Spurs fans are nervous at the possibility of things going wrong for us on the last day. After all, we have lost out to Arsenal on the last day twice before in the Premier League. 2006 and 2013 come to mind. Surely Spurs will not let us down this time.
Delia Smith, who completed 25 years with her beloved Norwich last November, is still a joint majority shareholder and aged 80 still follows her team up and down the country. I have a copy of one of her books carrying her "Let's be having you!" signature, and all I ask of her now is "Can we have the cherry on our cake, please?"
Norwich's record sixth Premier League relegation was confirmed with their 30th April defeat to manager Dean Smith's former club - Aston Villa. However, with a win, "The Canaries" could still avoid the wooden spoon with Watford unlikely to get any return at Chelsea. Having lost their previous five games (and only scored in one of those five), Norwich gave a spirited performance at Molineux last week, drawing 1-1. Despite relegation they will be keen to send their fans home happy.
Norwich dispensed with the services of their previous manager Daniel Farke after their first league win of the season on 6th November at Brentford. Incidentally, Farke was appointed as manager of Russian team Krasnodar in January , but never took charge of a game before leaving when Russia invaded Ukraine. Dean Smith was appointed and with a win over Southampton and two draws against Wolves and Newcastle the former Villa man gave hope to the Norfolk side and their fans.
Norwich reached the fifth round of the FA Cup (losing to Liverpool) and had two league wins in January against Everton and Watford. Their only recent win was the 2-0 home win against Burnley in April which led to Sean Dyche being sacked. The "Canaries" have not beaten any side this season which is currently on the top half. Their best recent performance was to score two goals at Old Trafford, where, like Spurs before them, they only succumbed to a Ronaldo hat-trick.
Lucas Moura's superb opening goal in the game played on 5th December was our 100th league goal scored against "The Canaries". It must be a candidate for the best of those goals! The goal was scored at pace and with skill. Lucas had taken a short forward pass from Davinson Sanchez, had a quick one-two with Son, rounded Chelsea loanee Billy Gilmour with skill before unleashing a sensational 25-yard shot which left Tim Krul grasping at thin air. Davinson Sanchez and Son Heung-min added second half goals.
Our first Football League meeting against Norwich was at White Hart Lane in December 1935 when we won a Division Two game 2-1. Jimmy McCormick scored the first of those 100 (now 102) goals. Johnny Morrison scored the other. Jimmy McCormick was born in Rotherham in 1912 and played for Chesterfield before joining Spurs in March 1933. McCormick's Spurs debut was away to Port Vale in a team which featured another former "Spireite" - George Hunt. The Spurs team also included Tom Meads who was born at Grassmoor, near Chesterfield. (For the uninitiated, I have now lived in Chesterfield for over 14 years, hence the interest.)
Norwich captain and centre-back Grant Hanley was prominent at the back of Scotland's team which kept England at bay in Euro20, played last summer. Hanley made 42 championship appearances for Norwich last season and featured in the Championship team of the year, as did Spurs loanee Oliver Skipp. Hanley made 15 Premier League appearances in Norwich's last Premier League season. He has made 32 Premier League appearances this season. Hanley was born in Dumfries, Scotland in November 1991 and previously played for Blackburn and Newcastle.
Hanley first played against Spurs in Norwich's last Premier League season. That was in 2019/20 when Norwich finished bottom, having lost their last ten league games. Spurs last travelled to Norwich in December 2019 when we were held to a 2-2 draw. Christian Eriksen scored his last Spurs goal in that game before departing in January to play for Antonio Conte's Inter team.
Spurs double team member Maurice Norman was born on 8th May, 1934 at Mulbarton, just south of Norwich, where he began his professional career. Maurice joined Spurs on 1st November, 1955 and made a total of 411 appearances in our first team colours. Sadly, Maurice, now aged 88, is in poor health these days. The Spurs official site published this poignant interview in May last year. Maurice suffered his career-ending broken leg in the first game I ever attended in November, 1965, ironically in a friendly game against a Hungarian Select XI. Maurice is twelfth in our list of all-time appearances. Hugo Lloris recently overtook this figure, and should make his 416th appearance tomorrow, thus overtaking John Pratt and entering the top ten Spurs appearances.
In the last couple of days there have been rumours and scare stories about "Lasagne-Gate" type stomach bugs and Bentancur not being available. Whilst Harry Kane has had a bug, Antonio Conte expects him to play. Cristian Romero is still not available, and Antonio confirms the availability of players is the same as last week when we played Burnley. That means Bentancur is available. The panic, exacerbated by a Tweet by none other than Gary Lineker, is over. I expect Spurs to win comfortably and predict a 3-0 win. I will be among the crowd chanting once again, "We are Champions League!"
The fact that our match referee will be Chris Kavanagh means that Spurs will not have seen retiring referee Mike Dean in the middle this season. Mr. Dean will be at Stamford Bridge for his last game. This will be Chris Kavanagh's 12th Spurs game. He was originally scheduled to officiate our January Arsenal game which was postponed. Mr. Kavanagh's last Spurs game was our successful Carabao Cup Fifth round game against West Ham. This referee was last at Carrow Road in April when Norwich lost 3-0 to Newcastle. That will do for me!