· This season's home game - Spurs 1 Watford 0, 29.08.21
· Premier League Matchday 21 - last year
· See the current injury list for all Premier League Teams
· All the Spurs Stats you could hope for here! THFC6061 Sports Stats

Full League history Spurs v Watford.


Prem         Pl W  D  L  F-A  Pts
Home         8  7  1  0 18-3  22
Away         7  2  4  1  9-6  10
================================
Total(Prem) 15  9  5  1 27-9  32   2.13 Pts per game
================================
Lge Div 1 
Home         6  3  0  3 11-11  9
Away         6  3  1  2  7-6  10
================================
Total(Div 1)12  6  1  5 18-17 19
================================
Total(Prem) 15  9  5  1 27-9  32
Total(Div 1)12  6  1  5 17-10 19
================================
Grand Total 27 15  6  6 44-19 51
================================

Last Six Premier League results:-

Watford    -    WLLLLL

Watford    4-1    Man Utd
Leicester  4-2    Watford
Watford    1-2    Chelsea
Watford    1-3    Man City
Brentford  2-1    Watford 
Watford    1-4    West Ham

Spurs      -    WWWDWD
           
Spurs      2-1    Leeds
Spurs      2-0    Brentford
Spurs      3-0    Norwich
Spurs      2-2    Liverpool
Spurs      3-0    C. Palace
S'hampton  1-1    Spurs

Pos           P  W  D  L   F-A   GD  Pts
 7. Spurs    17  9  3  5  22-20   2   30
17. Watford  17  4  1 12  22-35 -13   13

Spurs must surely win this first game of 2022 convincingly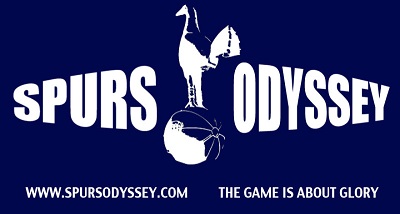 Can you believe that 2022 is here? It is a year which has been etched in my memory since having a driving licence, as I reach 70 this year and will have to renew my licence for the first time due to reaching that age. We live in difficult times, dominated by Covid-19, but I do wish you all a very Happy New Year, with good health a priority.
Time, and the season, marches on in an ever-changing world. The last time these two teams met in August, Spurs were managed by Nuno Esperito Santo. They won a third consecutive league game 1-0 and Nuno would win the Premier League's manager of the month award for August. That became the kiss of death, as Spurs lost their next game 3-0 at Selhurst Park.
Watford were managed by Xisco Munoz, who was sacked in October the day after a 1-0 defeat to Leeds. Munoz had been Watford's 14th manager/coach in just 10 years. Claudio Ranieri was quickly announced as his replacement. This match will see Conte v Ranieri in this country for the first time since 14th January 2017 when Conte's Chelsea beat Ranieri's Leicester 3-0. The two have since opposed each other several times in Italy when Ranieri managed Sampdoria and Conte was in charge of Inter.
It is two years since we played Watford at Vicarage Road. That was 0-0 draw in which Paulo Gazzaniga made a penalty save from Troy Deeney who transferred to Birmingham at the end of the summer transfer window. Gazzaniga is now on Fulham's books. A better memory is a 2-1 win 6 years ago on 28th December 2015 when Son scored an 89th minute winning goal.
"Sonny" is now in his seventh season with Spurs and is a veteran of 213 Premier League gaames, in which he has scored 78 goals. Son has played 302 games in all for Spurs, scoring 116 goals. He is very much a part of the fabric and history of Tottenham Hotspur Football Club.
Watford have three players with Spurs history, two of which joined the Hertfordshire club last summer. Danny Rose, now aged 31, has had a mixed time with his new club starting seven Premier League games, whilst Moussa Sissoko has been given the captaincy and has played all but one of Watford's Premier League games. The third and lesser known player is centre back William Troost-Ekong, born in Haarlem, Netherlands and still a regular International player for Nigeria. Troost-Ekong had a spell in the Spurs Academy 10 years ago. He has made 15 league appearances thus season.
Watford's last win was on 20th November when they beat Ole Gunnar Solskjaer's Manchester United 4-1. The result was the headline story of the weekend and led to the sacking of Solskjaer. This was Watford's second win under Ranieri. The first had been a spectacular 5-2 at Goodison Park. However, since the United game the "Hornets" have lost five consecutive games. The latest defeat was 4-1 at home to West Ham on Tuesday. That game followed an enforced two week break due to Covid when they had three games postponed.
Spurs, of course are now unbeaten in their last seven league games ( a record for a new Spurs manager). In their last three league matches an opposition player has been sent off (Robertson, Zaha, Salisu). The last time a Premier League team had an opponent sent off in three consecutive league games was October 2015 and the team was West Ham United. In the next Premier League match West Ham had a player sent off. We hope this part of the sequence won't be repeated against Watford tomorrow! (Many thanks to Declan Mulcahy for this stat)
Watford have injury issues at the moment and in January (due to The African Cup of Nations) have to deal with the absence of Adam Masina (Morocco), Ismaila Sarr (Senegal), Troost-Ekong and Imran Louza (Morocco). Sarr is a significant absentee at present due to knee injury, as are Kabasele, Ben Foster, and Danny Rose. The latest news is that Dennis will not be released by Watford as Nigeria did not make the formal request within the stipulated time
Spurs have no players involved in the African Cup of Nations, but will be missing Romero, Bergwijn, and Sessegnon. Dennis will be a danger, but Spurs must surely win this first game of 2022 convincingly. I'll gave Dennis a goal and say 3-1 to Spurs. Declan Mulcahy has kindly offered to write the match report for this game, which will be published on Sunday.
Match referee Rob Jones is taking charge of a Spurs game for the first time. Mr. Jones is not a regular in the Premier League, but has been in charge of five such games this season, including Watford's 3-1 win at Norwich in September. VAR will be Lee Mason.
· Spurs record in recent London Derby League matches