· Last season's game - Spurs 2 Leeds 1, 21.11.21
· Premier League Matchday 15 - last year
· See the current injury list for all Premier League Teams
· All the Spurs Stats you could hope for here! THFC6061 Sports Stats

Full League Record of Spurs -v- Leeds United

Premier         Pl  W  D  L  For- Ag  Pts
Home            14  8  3  3  25 - 14  27
Away            14  3  3  8  16 - 24  12
========================================
Total (Premier) 28 11  6 11  41 - 38  39  1.39 Pts per game
========================================
Football Lge
Home (Div 1)    28 14  8  6  47 - 34  37
Away (Div 1)    28  6 10 12  32 - 42  23
========================================
Total (Div 1)   56 20 18 18  79 - 76  60
========================================
Football Lge
Home (Div 2)     4  3  1  0  10 -  4   7
Away (Div 2)     4  1  1  2   3 -  5   3
========================================
Total (Div 2)    8  4  2  2  13 -  9  10
========================================
Total (Premier) 28 11  6 11  41 - 38  39
Total (Div 1)   56 20 18 18  79 - 76  60
Total (Div 2)    8  4  2  2  13 -  9  10
========================================
Grand Total     92 35 26 31 132 -123 109
========================================

Last Six Premier League results:-

Spurs      -    WWLLWL
           
Brighton   0-1    Spurs
Spurs      2-0    Everton
Man Utd    2-0    Spurs
Spurs      1-2    Newcastle
B'mouth    2-3    Spurs
Spurs      1-2    Liverpool

Leeds      -    LLLLWW

C. Palace  2-1    Leeds
Leeds      0-1    Arsenal
Leicester  2-0    Leeds
Leeds      2-3    Fulham
Liverpool  1-2    Leeds
Leeds      4-3    B'mouth

Pos          P  W  D  L   F-A   GD  Pts
 4. Spurs   14  8  2  4  27-18   9   26
12. Leeds   13  4  3  6  19-22  -3   15 

Time for a good World Cup send off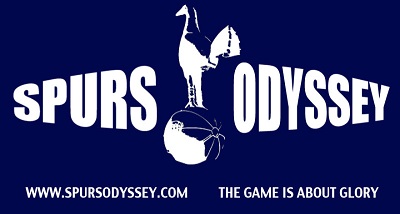 The time that many of us have been dreading has arrived. The Premier League has come to its scheduled pause until Boxing Day because of the crazy decision taken years ago to give the 2022 World Cup to Qatar. Originally planned for summer in 40 degree heat, the competition has been moved in the hope of less extreme temperatures. Both managers, and both sets of fans will be hoping for a good result and a good send off before the enforced break. Both teams are licking their wounds after defeat in Wednesday night's Carabao Cup games.
Appointed as Leeds head coach after Marcelo Bielsa's side had been roundly beaten at Elland Road 4-0 by Spurs on 26th February, Jesse Marsch just evaded relegation (by three points) by drawing at home to Brighton, then beating Brentford away on the last day of the season while Burnley were losing at home to Newcastle. Had Burnley won they would have survived with a far superior goal difference.
Last season's star player Raphinha left for Barcelona, and Kalvin Phillips was signed for a big fee by Manchester City, but Leeds made several big signings in the summer. Danish international full back Rasmus Kristensen was signed from Salzburg. Colombian international Luis Sinisterra came from Feyenoord for £25 million, and USA midfielder Tyler Adams came from Leipzig where Marsch last worked. The Leeds coach had also worked at Salzburg, hence his knowledge of Kristensen. Sinisterra recently suffered an ankle injury that is likely to keep him out of action till after the World Cup.
Another USA player Brendan Aaronson was signed – also from Salzburg. Aaronson made 41 appearances in all competitions for Salzburg last season, providing 10 assists and scoring six goals, helping the club win the Austrian Bundesliga and Austrian Cup for the second season in succession. He's been ever-present for Leeds this season and already had an impact. Other ever-presents in the Premier League side have been goalkeeper Illan Meslier, who was man of the match in the 2-1 win at Anfield, Robin Koch, and former Manchester City man Jack Harrison.
Leeds also signed defensive midfielder Marc Roca from Bayern Munich for €12m plus €2m in add-ons, and attacking midfielder Wilfried Gnonto, who turned 19 last week. Gnonto was signed from FC Zurich and after coming off the bench had an impact in both Leeds' recent wins.
The pressure was back on Marsch this season as his side fell into the bottom three after a run of 8 games without a win, six of which were defeats. Two consecutive wins have lifted Leeds three points clear of the bottom three. The win at Anfield was achieved on the back of an early goal gifted to top scorer Rodrigo, vital saves by Meslier and late heroics when Gnonto managed to put in a cross from the left and Bamford's touch gave Summerville a chance which he poked inside Alisson's left post.
Patrick Bamford has yet to score this season, and is still plagued by injury niggles, having made just four league starts. Bamford could be available tomorrow. 20-year-old striker Joe Gelhardt has started one league game this season and come off the bench in nine other games, but he is a likely absentee tomorrow. Stuart Dallas has been a Leeds stalwart for 7 years now, but hasn't played since injury last April, and is not expected to return till the New Year.
Last week's 4-3 win over Bournemouth came after the home side went 3-1 down to their fans' great despair.
Last season Leeds became the first team to receive 101 yellow cards over the course of a Premier League season. By comparison, Spurs were shown a total of 67 yellow cards in Premier League matches.
In our 4-0 win at Leeds in February, Harry Kane and Son Heung-min combined to score for the 37th time in the Premier League. The record had belonged to Chelsea greats Didier Drogba and Frank Lampard. That Kane-Son combination tally now amounts to 43, but of course we will not see any addition until the New Year due to Son's facial injury. Matt Doherty had opened the scoring with his first Premier League goal for Spurs before "Deki" Kulusevski scored our second, which was his second Spurs goal. Kane added the third goal in the 27th minute, but the big celebrations were reserved for that record combination achieved when Kane's sublime pass led to Son's 85th minute goal.
Son is a definite absentee tomorrow, and it seems that applies to Cristian Romero who has been sorely missed in 5 of our last 6 games. I am publishing this before this afternoon's press conference, but I sincerely hope we will see a front three tomorrow – hopefully Kulusevski, Kane and Richarlison. Antonio Conte has since confirmed that Ryan Sessegnon is not fit, having been injured on Wednesday night and having missed training since. Of course, I also hope to see a Spurs win and rashly predict a 4-1 send-off win! The game kicks off at 3pm tomorrow (Saturday) and is not scheduled for live TV coverage in the UK. Whatever happens, because Manchester United and Chelsea also last last week, we will be in the top four over Christmas. That can't be bad, can it?
Did you know? Colin Grainger, who died aged 89 on 19th June, pursued a career as a singer in parallel with his football career. He appeared on the same bill as The Beatles at Stockport on 13th June 1963. Grainger's best days came on the wing for Sheffield United in the early 1950s and he played for England on the opposite wing to the great Stanley Matthews. However, he did spend the 1960/61 season playing in the second division for Leeds.
Match referee Michel Salisbury is our second new referee in domestic football this season, after Tony Harrington who was in charge of our away game against Brighton last month. Mr. Salisbury was our fourth official at The City ground on Wednesday night. Mr. Salisbury has so far been in charge of six Premier League games this season. He refereed 3 premier League games last season. Hailing from Preston, Mr Salisbury was one of four officials promoted to the Select Group 1 list. The other three were Jarred Gillett, John Brooks and Tony Harrington.