· Last season's game - Spurs 5 Newcastle 1, 03.04.22
· Premier League Matchday 12 - last year
· See the current injury list for all Premier League Teams
· All the Spurs Stats you could hope for here! THFC6061 Sports Stats


Full Record of Spurs -v- Newcastle United
 
Prem         Pl   W   D   L    For-Ag  Pts
Home         27  15   2  10    43 -31  47
Away         27   9   6  12    40 -51  33
==========================================
Total(Prem)  54  24   8  22    83 -82  80  1.48 Pts per game
==========================================
Lge Div 1
Home         43  24   7  12    87 -48  59
Away         43  15  14  14    70 -76  45
==========================================
Total(Div 1) 86  39  21  26   157 -124 109
==========================================
Lge Div 2
Home          6   1   3   2     6 - 7   5
Away          6   3   0   3     6 - 4   6
==========================================
Total(Div 2) 12   4   3   5    12 -11  11
==========================================
Total(Prem)  54  24   8  22    83 -82  80
Total(Div 1) 86  39  21  26   157 -124 109
Total(Div 2) 12   4   3   5    12 -11  11
==========================================
Grand Total 152  67  32  53   252 -217 200
==========================================

Last Six Premier League results:-

Spurs      -    WWLWWL
           
Spurs      2-1    Fulham
Spurs      6-2    Leicester
Arsenal    3-1    Spurs
Brighton   0-1    Spurs
Spurs      2-0    Everton
Man Utd    2-0    Spurs

Newcastle  -    DDWWDW

Newcastle  0-0    C. Palace
Newcastle  1-1    B'mouth
Fulham     1-4    Newcastle
Newcastle  5-1    Brentford
Man Utd    0-0    Newcastle
Newcastle  1-0    Everton

Pos           P  W  D  L   F-A   GD  Pts
3. Spurs     11  7  2  2  22-12  10   23
6. Newcastle 11  4  6  1  18-9    9   18 

More positivity required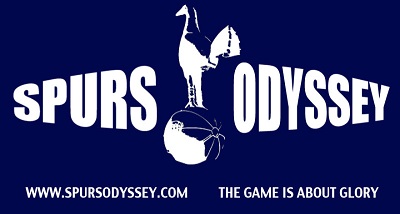 While Spurs were losing 2-0 at Old Trafford on Wednesday night after managing just 9 shots on goal, two of which were on target, Newcastle were entertaining the St. James' Park masses with a 1-0 win over Everton in a game where they had 16 shots on goal, four of which were on target. Last weekend, Newcastle managed to keep a clean sheet at Old Trafford and came away with a point.
Whilst Spurs have lost two of their last six games – away to Arsenal and Manchester United – Eddie Howe's Newcastle team are unbeaten and managed 9 goals in two games against Fulham and Brentford. Those Newcastle fans don't care about the ethical questions regarding their ownership, who acquired the club over a year ago now. The Newcastle executive declared the club would progress steadily, but signings such as Bruno Guimaraes in January and Alexander Isak in August have added to the excitement of those fans, and given them hope and entertainment, whereas before there had been despair at the time spent in the wrong part of the Premier League table (and sometimes in The Championship).
Isak, who is a 23-year-old Swedish International with 37 caps and 9 goals to his name, has been hampered by a thigh injury sustained on International duty and Howe says he is unlikely to be seen in action for "The Magpies" until after the World Cup. Newcastle are also missing the exciting Allan Saint-Maximin, also with a thigh issue, and now Joelinton is a doubt for tomorrow's game. Joelinton has enjoyed success of late in a supporting role, playing more as a wing-man. Callum Wilson, who played for Howe at Bournemouth has his absences through injury, but is currently enjoying a good run, although he hasn't scored in the last three games.
Another player enjoying good form is Miguel Almiron, who scored his fifth goal of the season on Wednesday night. Already, he has accumulated more goals this season than in any of his previous three and a half with "The Toon". Almiron didn't score for a long time after he joined the club, but has always been popular with the fans, and has scored some cracking goals this season. Almiron is Newcastle's top scorer this season.
Newcastle are on the climb on and off the pitch. Two points behind Chelsea going into the weekend and five behind Spurs, they have to be seen as contenders for the Champions League. Their other summer signings included former Burnley keeper Nick Pope and 22-year-old centre back Sven Botman from Lille. Matt Targett was on loan last year from Aston Villa, and he signed permanent terms.
Newcastle were in the mix for a Champions League place at the end of the 2011/12 season. Managed by Alan Pardew, they lost three of their last four games (Wigan away 4-0, Champions Manchester City at home 2-0 and Everton away 2-0). Newcastle finished fifth - four points behind Spurs. Spurs lost their Champions League place because Chelsea beat Bayern Munich on penalties in the Champions League final. Chelsea were the one team Newcastle did beat (2-0) in their last four games. Spurs took four points off Newcastle that season, including a sensational 5-0 home win in February, 2012. This was the one time in the last 16 seasons that Newcastle were involved in the Champions League race.
We have played Newcastle just 15 times in October in our 152 previous league meetings. Honours are even with five wins, five draws and five defeats. We lost the first October meeting (1914) 4-0 at St James Park. Our next October match against Newcastle was 40 years later! That was also an away game and was drawn 4-4. Eddie Baily and Sid McLellan each scored two goals. In 1960 Spurs won 4-3 (again away). This match was of course played in our Double season. Maurice Norman scored one of his 16 goals in 357 league appearances for Spurs. John White, Cliff Jones and Bobby Smith added to our tally.
Two prolific goal scorers (Jimmy Greaves (2) and Bryan "Pop" Robson) scored the goals in a 2-1 Spurs home win in October 1969. We won last season's away game 3-2, but the last time we won an October home game against "The Magpies" was in 1998 in atrocious wet weather. Steffen Iversen scored both our goals.
Last season's home game came amidst our fine late run which led to us claiming our latest place in the Champions League. We had five different scorers – Ben Davies, Matt Doherty, Heung-min Son, Emerson Royal and Steven Bergwijn.
Emerson Royal will be available tomorrow, having served his suspension, but Antonio Conte has indicated that we will now have to wait till after the World Cup to see Kulusevski in action. Richarlison is still out, of course and Lucas Moura is apparently not fit enough to start. These absences affect our chances of playing the type of positive football we need to beat this resurgent Newcastle team. The 3-5-2 approach gave us no joy at Old Trafford and Conte is likely to revert to his favoured 3-4-3. He might double up on one or other of his wing-backs to enable three at the front. I suspect we might see Sessegnon and Perisic operating down the left side. A home win will be vital, and I think we will succeed, perhaps by the odd goal.
Did you know?- Apart from league games when Spurs were playing at Wembley, Newcastle are one of only 9 clubs not to have played at the new Wembley stadium. Bournemouth are the only other Premier League side counted among those nine teams. Newcastle's last FA Cup semi-final was in 2005 at The Millennium Stadium, when they lost 4-1 to Manchester United. Managed to Graeme Souness, former Spur Stephen Carr was in the Newcastle side that day.
Our match referee, for only the third time is Jarred Gillett, who is an Australian national. Mr Gillett is regularly involved in Premier League games these days. We first encountered him in an ill-fated League Cup tie at Colchester three years ago. Last season he was in charge of our 3-0 home win over Norwich. Mr Gillett was on duty for Brentford v Chelsea on Wednesday night.