· Last season's game - Spurs 2 Southampton 3, 09.02.22
· Premier League Matchday One - last year
· See the current injury list for all Premier League Teams
· All the Spurs Stats you could hope for here! THFC6061 Sports Stats


Full Record of Spurs -v- Southampton

Prem         Pl    W   D   L   For- Ag  Pts
Home         23   17   2   4   55 - 26  53
Away         23    7   6  10   29 - 28  27
==========================================
Total(Prem)  46   24   8  14   84 - 54  84  1.82 Pts per game
==========================================
Football Lge
Home(Div 1)  22   13   4   5   52 - 28  38
Away(Div 1)  22    6   8   8   25 - 35  24
==========================================
Total(Div 1) 44   19  12  13   77 - 63  62
==========================================
Football Lge
Home(Div 2)  14    9   3   2   41 - 12  21
Away(Div 2)  14    2   5   7   12 - 17   9
==========================================
Total(Div 2) 28   11   8   9   53 - 29  30
==========================================
Total(Prem)  46   24   8  14   84 - 54  84
Total(Div 1) 44   19  12  13   77 - 63  62
Total(Div 2) 28   11   8   9   53 - 29  30
==========================================
Grand Total 118   54  28  37  214 -146 169
==========================================

Last Six Premier League results:-

Spurs      -    DWDWWW
           
Brentford  0-0    Spurs
Spurs      3-1    Leicester
Liverpool  1-1    Spurs
Spurs      3-0    Arsenal
Spurs      1-0    Burnley
Norwich    0-5    Spurs

S'hampton  -    LDLLLL

Burnley    2-0    S'hampton
Brighton   2-2    S'hampton
S'hampton  1-2    C. Palace
Brentford  3-0    S'hampton
S'hampton  1-2    Liverpool
Leicester  4-1    S'hampton

FINAL POSITION LAST SEASON

               P  W  D  L   F-A   GD  Pts
 4. Spurs     38 22  5 11  69-40  29   71
15. S'hampton 38  9 13 16  43-67 -24   40

Plenty of third place predictions!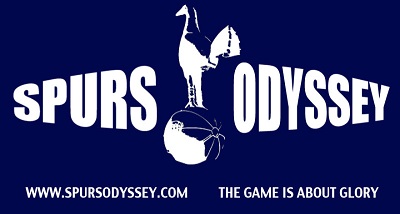 Although it seems a long time since we secured Champions League football with a last-day thrashing of relegated Norwich, it really has been quite a short close season. Spurs have been very active in the transfer business with no less than 6 new recruits, all of whom will be familiar names to you by now. One that we will not see tomorrow is Richarlison who received a one-match ban due to an incident in May when the 25-year-old forward threw a flare during former club Everton's crucial 1-0 win over Chelsea at Goodison Park.
It remains to be seen how much we see of the other five signings Forster, Lenglet, Spence, Perisic and Bissouma. Judging by Antonio Conte's press conference, all seem to be available, although he won't make a final decision about Bissouma until today. Ben Davies suffered an injury in pre-season but has recovered. Conte has been careful with Perisic and Bissouma, so with the exception of Romero for Sanchez, and Doherty for Emerson Royal, we could well see the team which faced Norwich on May 22nd. We certainly will not be seeing Oliver Skipp, who will miss the first two games (at least) after suffering a hairline fracture to his foot in training before our last pre-season meeting with Roma. Players such as Reguilon, Winks, Ndombele and Lo Celso are apparently looking for new homes.
Our strong squad will be required for a serious tilt at all four competitions we face this season. There have been a number of changes made in both rules and personnel in the Premier League this season which can be read in full starting here - https://www.premierleague.com/news/2669074 . As was seen in European games last season, the number of substitutes has been increased to five playing subs from a bench of up to 9 individuals. Substitutions can be made on three occasions during the match with an additional change permitted at half-time. So, with five playing substitutes allowed, I am sure we will see most of the new players.
Fates and the Premier League fixture computer drew us to play Southampton on the opening day of the new Premier League season. In the early weeks of the close season, we secured the free signing of goalkeeper Fraser Forster who made 134 Premier League appearances after joining Southampton from Celtic in 2014. Fraser played precisely half of "The Saints"' Premier League games last season including three of their last six games when they managed just one draw and lost the other five to slip down to 15th place.
Indeed, the record of these two clubs over the closing six games was almost diametrically opposite as Spurs won four and drew the other two games to secure fourth place and a Champions League slot. Forster is an England International with 6 caps, but all six of those games were friendlies and the last was played in May 2016. Forster played against Spurs in both our league meetings last season, when we gained just the one away point from those games. Despite Southampton's poor season, there were many times when Fraser prevented deeper embarrassment and an even worse goals against record. As it is, the difference between the two sides could be measured by 13 more wins for Spurs, 26 more goals, and 31 more points for Conte's men. Our goal difference was plus 29. Theirs was minus 24.
Southampton won't have the Albanian striker Armando Broja available this season. He was on loan from Chelsea last term and his future has yet to be decided. Chelsea will probably want to secure a good fee, due to some considerable expenditure on new players already. "The Saints" focus seems to have been on youth with £10.5 million paid to Man City for 18-year-old Belgian midfielder Romeo Lavia, and another £12 million (also to City) for 20-year-old Irish goalkeeper Gavin Bazanu.
Southampton have also signed 20-year-old Sekou Mara - a French striker - from Bordeaux. Sekou scored 11 goals in his last 15 games of last season for his club and for the French under-20 side. He was 20 on 30th July. Finally, they acquired 26-year-old midfielder Joe Aribo from Rangers.
"Saints" do still have dead ball specialist James Ward-Prowse who featured for Southampton U-18s against Spurs in this game watched by the late Ray Lo in September 2011.
This will be the earliest start to any Premier League season. However, there have been early starts to the Premier League on August 07 1999 (away to West Ham), and August 08 2015 (away to Man Utd) . We lost both games 1-0. This is also the earliest start to any top flight season that I have found. Spurs did have first division games on August 9th 1969 (lost away to Leeds) and on August 10th 1968 (lost at home to Arsenal). Whilst our record in those four early games has not been good, perhaps we can improve our lot at home to Southampton!
Saturday 3pm kick-offs are rare for Spurs these days. The only one last season was on New Year's Day at Watford. The previous 3pm Saturday game was in the FA Cup at Southampton on January 25th 2020. We also had a 3pm kick off at Southampton on New Year's Day 2020, but that fell on a Wednesday. The last Saturday 3pm Premier League game at home was against Burnley on 7th December, 2019, when Son scored his wonderful box-to-box award winning goal. Tomorrow's game is not being televised live in the UK. There are plenty of Saturday games envisaged with our Champions League involvement, and we have another 3pm game on September 3rd against Fulham!
In the past when Southampton visited WHL the result was quite often a high scoring game as the following table shows:

     1931-32 Spurs 5  Southampton 2
     1932-33 Spurs 5  Southampton 0
     1935-36 Spurs 8  Southampton 0
     1937-38 Spurs 5  Southampton 0
     1966-67 Spurs 5  Southampton 3
     1967-68 Spurs 6  Southampton 1
     1980-81 Spurs 4  Southampton 4
     1982-83 Spurs 6  Southampton 0
     1984-85 Spurs 5  Southampton 1
     1985-86 Spurs 5  Southampton 3
     1999-00 Spurs 7  Southampton 2
     2004-05 Spurs 5  Southampton 1
     2017-18 Spurs 5  Southampton 2

Martin Chivers played against Spurs in the November 1966 5-3 win and for Spurs in the April 1968 6-1 win. Jimmy Greaves and Southampton's Ron Davies scored in both those games. Two of Greaves' three goals were penalties (one in each game).
Tony Galvin scored the only hat-trick of his career in what was our last game of the 1985/86 season. Jermain Defoe scored a hat-trick in the December 2004 home win. Peter Crouch scored Southampton's goal. Harry Kane scored a hat-trick in December 2017 - past Fraser Forster! That was Harry's last Premier League hat-trick.
There have been plenty of previews from press and pundits suggesting we will finish third this season, above Chelsea but behind title favourites Manchester City and Liverpool. I find this exciting, but unsettling. I hope we meet such expectations and add some much-needed silverware to our club's collection. It will be a long, hard season interrupted by the World Cup with many potential banana skins. We only managed one point against Southampton last season, and as Antonio Conte says, the first objective is to improve on last season and that must begin with beating Southampton. I am predicting a 3-0 home win with Harry Kane and Sonny to the fore!
Andre Marriner referees his 50th Spurs game this week. Unlike several colleagues such as Mike Dean, Martin Atkinson, Kevin Friend and Jon Moss who retired last season, Mr Marriner will continue. His first Spurs game was at Sunderland in February 2006. His last Spurs appointment was our League Cup semi-final home leg in January. This was one of three consecutive games in which Mr. Marriner did not issue a yellow card.