Main Page
News and views from Paul Smith, and links to the interactive features of the Spurs Odyssey Site. [more..]
Features
Articles, reports, views, opinions, comments and other features all related to Spurs. [more..]
News
Browse hundreds of bonuses at Online Casinos XYZ
Best bookmakers sign up offers


Match Reports

No deposit bonuses are known to be the most convenient for every player - asgardcasinosfi.com provides you with the necessary information of how to use the no deposit bonuses.
Read this Unibet casino review at Casinodealen.se and claim your exclusive bonus offer
Get an independent and serious list of Norwegian casinos online at Casinobonuser.nu
Norwegian sports fans can count on Betsjekk to deliver the best betting sites for both beginners and pro's
Thank you for visiting Spurs Odyssey
Spurs v Wolves Match Preview (16.05.21)
· Spurs v Wolves Preview - The task is clear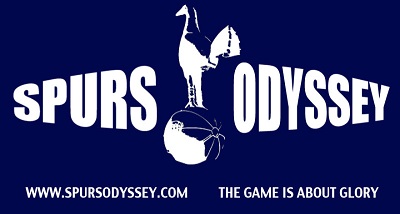 THFC would not allow me the fly the Spurs Odyssey flag in the stadium for these behind closed doors games but it will feature in my match report!
The task is clear for Spurs. After Everton failed to take advantage of their game in hand and only drew 0-0 against Aston Villa, we remain above "The Toffees" in seventh place. At this time, in order to guarantee that position (and hopefully manage a sixth place above West Ham) we need to win all three of our games and hope that "The Hammers" slip up against Brighton, West Brom or Southampton. The trouble is that our form over the last ten games has not been good with just three games won in that spell. Wolves' 10-game form is similar, but any team can currently offer Spurs a challenge.........
The "Spursometer" - Spurs Odyssey's exclusive Form Guide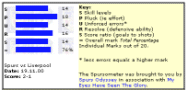 · Premier League Review - Matchday 35
· What will Tottenham do with Gareth Bale?
· Has Bale's Return Been a Success or Disappointment?
· Trouble and turmoil at the top (April review)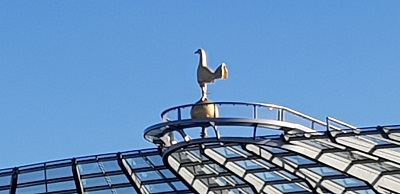 · Have Spurs Finally Turned The Tide On "St. Totteringham's Day?"
· Betting Odds Update on Next Spurs Manager
Visit Casino Bernie to find the best pay by phone casino sites in UK
Prediction and fantasy leagues are back in action and football tipsters can study form and play their various online games again.
· UK bookmakers sign up offers
Get an 888sport free bet and use it on their wide range off football and sports betting markets.
· All the Spurs Stats you could hope for here! THFC6061 Sports Stats

· You can now play mobile bingo for free and bingoformobile.co.uk is top of the league when it comes to no deposit offers.
Check out all the latest Live Roulette UK tables.
Norman Giller's Spurs Odyssey Blog
· Les Mis Hugo is man of the match - Giller's View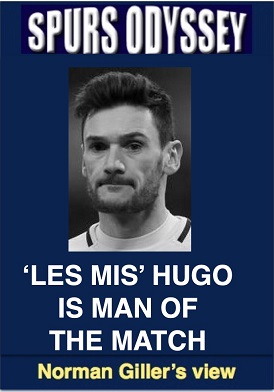 Three games to go to the end of this torturous season and I have rarely known the morale and spirit at Tottenham lower than now. Saturday's defeat at Leeds underscored that the club is lacking direction both on and off the pitch.
Whichever one of the twenty managers tipped as successor to José Mourinho takes the job will be facing an Everest-high mountain climb. Meantime, the preening Portuguese is on his way to Roma shrugging at the mess he has left behind.
I said when he was first appointed that it would end in tears. What I didn't realise is that the tears would be mine as I complete 70 years of following Spurs. Let's face it, I deserve a medal..........
· See Norman Giller's article in full.
· Spurs fans in Ireland who like a bet visit irishfreebet.com first for some free bets.
· The "Giller Index" - listing all Norman's articles for Spurs Odyssey
· Online casino has never been easier than in Sweden. Swish casino is the fastest way to make deposits with your phone. When will we get something similar in the UK?
Leeds v Spurs Premier League Match Report (08.05.21)
· Leeds 3 Spurs 1 - Just as one door opened, another was shut
· Leeds v Spurs Preview - Marching on to Europe?


Just as one door opened when Leicester lost at home last night to Newcastle, giving Spurs a little hope of qualifying for the Champions League, so an athletic and skilful Leeds United side slammed that door shut in the face of a lacklustre Spurs side, who were always second best at Elland Road. Captain and goalkeeper Hugo Lloris is the only one of our team who can hold his head high, as he made several excellent and much-needed saves to keep us in the game until substitute Rodrigo's 84th minute goal sealed a deserved win for Leeds. Hugo was even needed in added time to prevent an even more convincing defeat..........
Spurs v Sheffield United Match Report (02.05.21)
· Spurs 4 Sheffield United 0 - Bale to the fore with a super hat-trick!
· Spurs v Sheffield United Preview - Fancy a double before you go?


In his programme notes Spurs Interim coach Ryan Mason asked his players to be brave and to play on the front foot. The players did that from the start really, with some high pressing with little early reward. Ryan had returned Gareth Bale to the starting line-up, having omitted him from last week's Carabao Cup Final. The coach also gave Dele Alli only his third Premier League start of the season, but the man who stole the show was Bale, who scored his first Premier League hat-trick since Boxing Day 2012. That was a 4-0 win too, away to Aston Villa...........
Spurs Development & Academy Fixtures, 2020-21
· Spurs PL2 Fixtures and results - 2020-21
· Spurs Youth Fixtures and results - 2020-21


Our under-23 side finished third and the U-18 side sit sixth in their respective league tables. The U-18s played their last game away to Leicester on Friday 14.05.21, and could finish seventh in their league table, depending on Saturday's results. The PL2 side lost badly at home and away to Champions Manchester City in their last two matches. Latest tables for both sides can be monitored at the Premier League site.

This season, due to the ongoing social distancing measures in place to guard against COVID-19, all our home fixtures in the Premier League 2 were played at Hotspur Way. PL2 and Youth Matches are being staged behind closed doors until it is safe for fans to return.

Therefore Spurs Odyssey will not be allowed to attend these games until further notice. The fixture pages for both levels will be regularly updated with links to the Spurs Official Site reports, whilst monitoring our scorers and league position throughout the season.
Spurs Odyssey Message Board
Spurs Odyssey Message Board

The most epic thread on The Spurs Odyssey message board was one which started in 2010. This provided the history of our new stadium applications (including the thankfully unsuccessful bid for the Olympic Stadium) right up to the present day with images of the completed new stadium. In the early hours of Saturday 20th October, 2018, our stadium thread reached 1,000 pages! There is a genuine community feel about the board, which is moderated.
Every Spurs match is covered with excellent threads, which feature images and stats from previous games. There is so much to enjoy about the message board which also has an off-topic section where non-football matters are discussed.
There is also a great archive of filed material with links to some great Spurs history and goals.
If you would like to become even more involved, then please e-mail me (webmaster@spursodyssey.com) stating your full name, address (Town and Country will suffice!) and desired user name, and I will do the rest.
I look forward to hearing from you!
If you are a fan of mobile gaming, visit NewCasinoUK to find a list of the best new mobile casinos in the UK.
If you are searching for a safe online casino in Canada, LiveCasinoOnline.ca is the place for you. Only trusted and licensed operators.
Spurs Odyssey ...also on Facebook here
Search Spurs Odyssey &/or The Web!
Back to top of page
Play gambling games online at live dealer casino with best croupiers in the UK.

Sign up at bet365 with your-promotional-code.co.uk
Get daily updated enhanced odds offers on the latest Premier League games
Check out all Swedish Betting sites at Casivo