Main Page
News and views from Paul Smith, and links to the interactive features of the Spurs Odyssey Site. [more..]
Features
Articles, reports, views, opinions, comments and other features all related to Spurs. [more..]
News
Browse hundreds of bonuses at Online Casinos XYZ
Players from all over the world can now enjoy casinos where registration is not needed.

Check more PayPal Betting Sites at onlinesportsbettingsites.co.uk

Premium Online Casino Games
PlayOjo casino UK review for every British gambler
Match Reports

No deposit bonuses are known to be the most convenient for every player - asgardcasinosfi.com provides you with the necessary information of how to use the no deposit bonuses.
Read this Unibet casino review at Casinodealen.se and claim your exclusive bonus offer
Get an independent and serious list of Norwegian casinos online at Casinobonuser.nu
Norwegian sports fans can count on Betsjekk to deliver the best betting sites for both beginners and pro's
Thank you for visiting Spurs Odyssey
Premier League Match Preview
· Leicester v Spurs preview - Hoping for action, and a win!


This game was originally scheduled to be played on 16th December, but was postponed due to Covid issues in the Leicester camp. Since then, Spurs have played four Premier League games and 8 games in all. Leicester have managed two league games, the last of which was on 28th December and two cup games. "The Foxes" last match was a 4-1 FA Cup win over Watford, when the Leicester side was short of personnel. Hence their next game at Goodison Park was called off, but Saturday's scheduled game at Turf Moor was called off because of Burnley's problems. Whilst there have been rumours that this game is yet again at risk, we must hope for action tomorrow night.

My original preview can still be read, but this is an updated edition........
Norman Giller's Spurs Odyssey Blog
· The Spurs Job? "What-a mistake-a to-a make-a" - Giller's View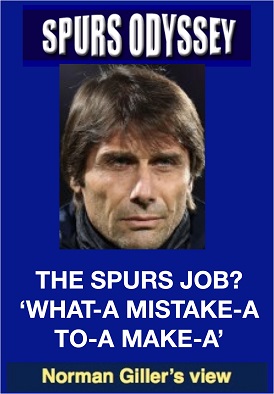 THE TOTTENHAM HOTSPUR fixture list has suddenly become as reliable and predictable as a hutch of England Test batsmen. Spurs are so far behind with their matches that a log jam is a certainty before this surreal season is much older.
But don't worry, folks, we can always call for postponements if the going gets too tough. Yes, after Arsenal got the Premier League to delay yesterday's North London Derby you can take it that I am being ultra cynical.......
· See Norman Giller's article in full.
· The "Giller Index" - listing all Norman's articles for Spurs Odyssey
· Spurs fans in Ireland who like a bet visit irishfreebet.com first for some free bets.
· Online casino has never been easier than in Sweden. Swish casino is the fastest way to make deposits with your phone. When will we get something similar in the UK?
The "Spursometer" - Spurs Odyssey's exclusive Form Guide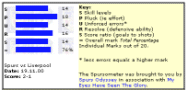 · Premier League Review - Matchday 22
· Your grades re Chelsea (CCSF2 H) - 12.01.22
· "A manager who will go down with the greats" (December Review)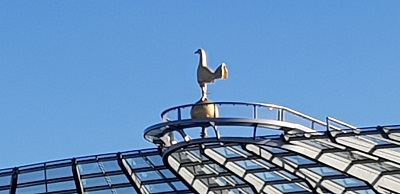 · All the Spurs Stats you could hope for here! THFC6061 Sports Stats

· Prediction and fantasy leagues are back in action and football tipsters can study form and play their various online games again.
· Get an 888sport free bet and use it on their wide range off football and sports betting markets.
· You can now play mobile bingo for free and bingoformobile.co.uk is top of the league when it comes to no deposit offers.
· Check out all the latest Live Roulette UK tables.
Carabao Cup Semi-Final(2) Match Report
· Spurs 0 Chelsea 1 - So VAR away from Chelsea
· Spurs v Chelsea Cup preview - Hoping for an early goal
· Chelsea 2 Spurs 0 - Second best again
· Chelsea v Spurs Cup preview - Could this be a good time to play Chelsea?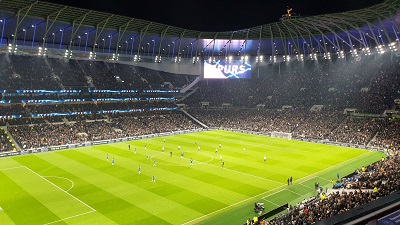 Spurs make a habit of losing semi-finals, don't they? We were hoping for an early goal, but Chelsea were all over us like a rash and settled the tie with an 18th minute goal. Like most Spurs fans I had left the stadium, for an early train, before a medical emergency delayed proceedings, which had long before become a formality. It was sickening to behold Chelsea fans (justifiably) singing and gloating throughout the game. A crowd of 45,603 as well as the standard of our football surely puts out a strong warning to Daniel Levy regarding the future of our club.
Spurs had no less than three VAR decisions go against them. Referee Andre Marriner had pointed to the spot not once, but twice. He was correctly over-ruled on both occasions. Harry Kane had put the ball in the net in the second half, but this one was chalked off for offside. No doubt correctly, but marginal, surely.
The bottom line is that Chelsea are at least two levels better than us..........
What's the future of these Spurs loanees?
· What's the future of these Spurs loanees?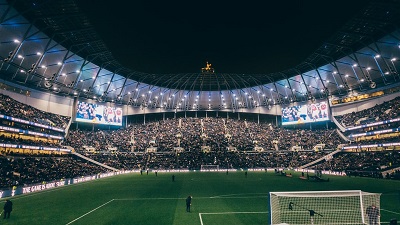 "Tottenham Hotspur Stadium" (CC BY 2.0) by p.a.h
Like many of the top Premier League clubs, Tottenham has several players out on loan at the moment. Most of these are playing in the lower levels of the EFL against seasoned professionals. There's a big difference between their current environments and the quality of the football they are used to.
With so many changes at the club in recent times, you'd have to wonder how many of our current loanees have a long-term future at the Tottenham Hotspur Stadium. Could an impressive spell away from the club force Antonio Conte to take notice? Let's look at three players who could all have a very different future at the club.......
FA Cup Third Round Match Report
· Spurs 3 Morecambe 1 - This was not "the Play what we wrote"
· Spurs v Morecambe FA Cup preview - These minnows are "Shrimps"!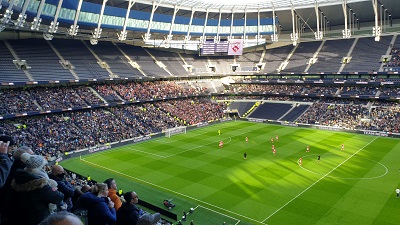 I had to use a Morecambe and Wise style headline, didn't I? After all, Eric was named after the Lancashire Town in which he has a statue. Spurs played like statues some of the time and until the big guns of Lucas Moura and Harry Kane were wheeled on, another FA Cup shock was on the cards. Morecambe's players were the real heroes of this game. They and their fans left with pride in their team's performance and achievement. This was not the storyline we had envisaged.
Oliver Skipp came off the bench at the same time as did Kane and Lucas Moura. Skipp replaced Ndombele, who made his snail-like way off the pitch. We were losing at the time, and speed was of the essence. Ndombele was booed off for his dawdling, as much as he was for his personal playing performance. He may have played his last game for Spurs. He has certainly disassociated himself from the fans who have been so patient to see his skills come to the fore...........
Premier League Match Report
· Watford 0 Spurs 1 - A New Year's Day Hangover - but Sanchez the hero
· Watford v Spurs preview - Spurs must surely win this first game of 2022 convincingly
· London Derby League match reports since 1997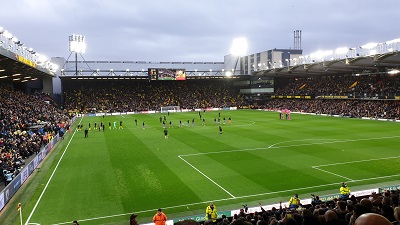 My thanks go to Declan Mulcahy for his match report.
This was a low-key game with little excitement and few goal-scoring opportunities. Both teams played as though they spent too much time celebrating on New Year's Eve which they probably hadn't. The result was satisfactory for Spurs but the means by which it was achieved wasn't.
Spurs made two changes from the team which drew with Southampton with Skipp and Lucas Moura predictably replacing Winks and Dele Alli. Watford made three changes after the home defeat to West Ham with Troost-Ekong, Sema and Louza returning.
The first half was in many ways a continuation of the second half against Southampton. Watford appeared to be ready to settle for a 0-0 draw from the kick off. They were happy to let Spurs have the ball. While Spurs dominated possession they couldn't translate it into goal-scoring opportunities........
Spurs Odyssey Message Board
Spurs Odyssey Message Board

The most epic thread on The Spurs Odyssey message board was one which started in 2010. This provided the history of our new stadium applications (including the thankfully unsuccessful bid for the Olympic Stadium) right up to the present day with images of the completed new stadium. In the early hours of Saturday 20th October, 2018, our stadium thread reached 1,000 pages! There is a genuine community feel about the board, which is moderated.
Every Spurs match is covered with excellent threads, which feature images and stats from previous games. There is so much to enjoy about the message board which also has an off-topic section where non-football matters are discussed.
There is also a great archive of filed material with links to some great Spurs history and goals.
If you would like to become even more involved, then please e-mail me (webmaster@spursodyssey.com) stating your full name, address (Town and Country will suffice!) and desired user name, and I will do the rest.
I look forward to hearing from you!
If you are a fan of mobile gaming, visit NewCasinoUK to find a list of the best new mobile casinos in the UK.
If you are searching for a safe online casino in Canada, LiveCasinoOnline.ca is the place for you. Only trusted and licensed operators.
Spurs Odyssey ...also on Facebook here
Search Spurs Odyssey &/or The Web!
Back to top of page
Play gambling games online at live dealer casino with best croupiers in the UK.

Sign up at bet365 with your-promotional-code.co.uk
Get daily updated enhanced odds offers on the latest Premier League games