Thank you for visiting Spurs Odyssey
Yves Bissouma
· Man in the Middle: What Will Yves Bissouma Bring to Tottenham?

Spurs Odyssey article
· Why Tottenham Hotspur will be glad to keep hold of Antonio Conte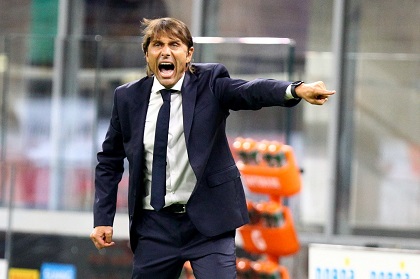 ........The Italian is a fiery personality, and has a habit of falling out with clubs due to a supposed lack of ambition, but there's no denying that he's a manager who is able to maximise resources in the short term. The real core of Tottenham's side is the forward partnership of Harry Kane and Son Heung-Min. The duo are both in their late 20s, and if they're going to achieve anything at Tottenham, it will have to come in the next few years. The appointment of Antonio Conte is a sure-fire way to try and push the club to compete in that time frame.......
The "Spursometer" - Spurs Odyssey's exclusive Form Guide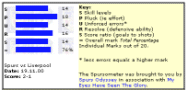 · Real optimism prevails (21/22 Season review)
· Might in May (Monthly review)
· Final Premier League Review - Matchday 38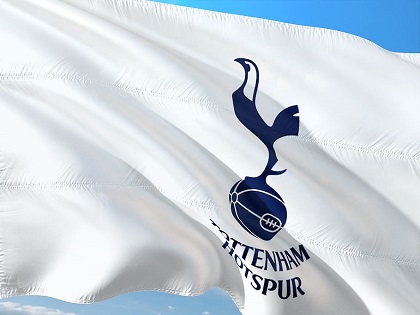 SOURCE: Photo
Non perdere tempo e scegli uno tra i casino online migliori in Italia dalla nostra lista. Abbiamo esaminato ogni dettaglio, dalla gamma dei giochi e interfaccia ai migliori bonus casino e metodi di prelevare vincite più convenienti.
· Spurs fans can find the newest Irish betting sites and get the best odds on the next game.
· Play the best Indian cricket betting sites today.
· Compare and find the best new online casinos here.
· All the Spurs Stats you could hope for here! THFC6061 Sports Stats

· Check out all the latest Live Roulette UK tables.
Norman Giller's Spurs Odyssey Blog
· Quiz King David considers the future's Sonny - Giller's View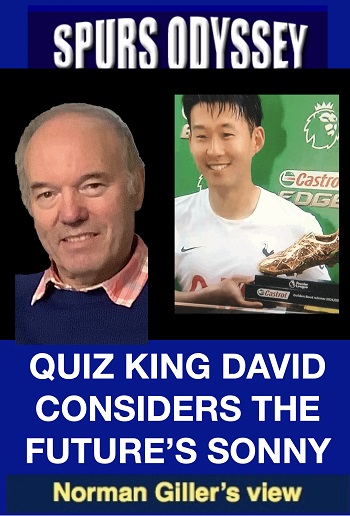 As we celebrate Tottenham brilliantly clinching a place in next season's Champions League we should also raise a glass in the direction of our new Spurs Odyssey Quiz League champion. Arise 'King David' Matthews, a Spurs disciple of more than 60 years who comes from the Hotspur hotbed territory of Cheshunt in Hertfordshire.
I leave it to our guru Paul H. Smith's ace statistician friend Declan Mulcahy to describe the fantastic five-star, five-goal finale at Norwich yesterday HERE, while I concentrate on trying to console all those participants in our quiz who finished in 'King David's' wake. (Allow me to just say that Delia now has a recipe for stuffed canaries, cooked Sonny side up of course)........
· See Norman Giller's latest article in full.
· The "Giller Index" - listing all Norman's articles for Spurs Odyssey
· Spurs fans in Ireland who like a bet visit irishfreebet.com first for some free bets.
· Online casino has never been easier than in Sweden. Swish casino is the fastest way to make deposits with your phone. When will we get something similar in the UK?
Premier League Match Report
· Norwich 0 Spurs 5 - Celebrations all round on a "Sonny" afternoon!
· Norwich v Spurs preview - Can we have the cherry on our cake Delia?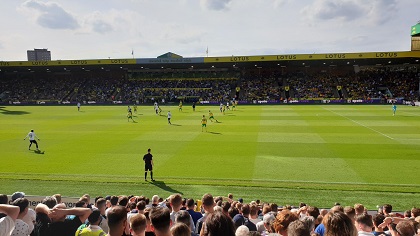 There were no kinks in Spurs' quest for a sixth Champions League campaign at a sunny Carrow Road, and the cherry on the cake was a share in this season's Golden boot for Son Heung-min who was chaired by his team-mates as they celebrated his second (and stupendous) goal which gave him an accolade he has never before achieved. Declan Mulcahy was kind enough to write this account of the game, with his personal heading.......
Premier League Match Report
· Spurs 1 Burnley 0 - Hard earned win keeps Spurs challenge for Champions League football alive
· Spurs v Burnley preview - We meet at high noon on Sunday!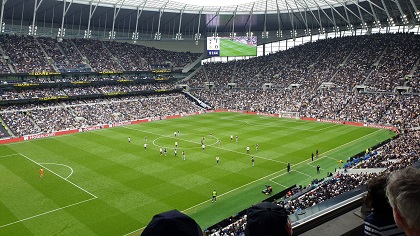 ....The result keeps Spurs in the hunt for a Champions League position. It is still Arsenal's to lose but their remaining games against Newcastle (away) and Everton (home) are more challenging than Spurs remaining game away to already relegated Norwich. If Spurs win their last match and Arsenal don't win both of theirs, the prize goes to Spurs, so there is still hope. (Ed:- After Newcastle 2 Arsenal 0, Spurs need only a draw at Norwich to qualify for The Champions League!)......
Premier League Match Report
· Spurs 3 Arsenal 0 - The dream is alive. We dared and we did!
· Spurs v Arsenal preview - Can we do it? Yes, we can!
· Spurs Odyssey record of London Derby league matches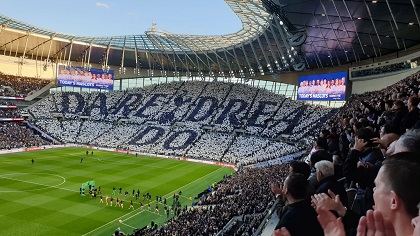 Pre kick-off the South Stand displayed a massive mural "DARE – DREAM – DO". The pre-match atmosphere had been massive in and around the stadium. There were queues outside the pubs nearest to the ground. Spurs songs were being sung with gusto in these venues. A record crowd for the new stadium – 62,027 – ensured the place was packed to the rafters, and that noise levels in support of the team were to the maximum. Incredibly, three years after the opening of the stadium, this was the first time (for a first team game) that Arsenal fans were allowed in. They were kept quiet and most even left early as Spurs, led of course by our ace scoring due Kane and Son, dared and certainly did. The dream of Champions League football is alive, and Arsenal are on the rocks, hopefully to lose points in one or both of their last two fixtures away to Newcastle and at home to Everton.
This was our biggest Premier League win over Arsenal, and indeed our biggest win over them since a brilliant 5-0 in April 1983. The win was achieved without Cristian Romero whose hip injury was naturally kept quiet until the teams were announced. .......
Spurs Odyssey Message Board
Spurs Odyssey Message Board

The most epic thread on The Spurs Odyssey message board was one which started in 2010. This provided the history of our new stadium applications (including the thankfully unsuccessful bid for the Olympic Stadium) right up to the present day with images of the completed new stadium. In the early hours of Saturday 20th October, 2018, our stadium thread reached 1,000 pages! There is a genuine community feel about the board, which is moderated.
Every Spurs match is covered with excellent threads, which feature images and stats from previous games. There is so much to enjoy about the message board which also has an off-topic section where non-football matters are discussed.
There is also a great archive of filed material with links to some great Spurs history and goals.
If you would like to become even more involved, then please e-mail me (webmaster@spursodyssey.com) stating your full name, address (Town and Country will suffice!) and desired user name, and I will do the rest.
I look forward to hearing from you!
If you are a fan of mobile gaming, visit NewCasinoUK to find a list of the best new mobile casinos in the UK.
Alternatively, as Antonio Conte might say, "Se sei un appassionato di scommesse, gioca sui migliori bookmakers inglesi recensiti da NuoviCasinoItalia.it."
Spurs Odyssey ...also on Facebook here
Search Spurs Odyssey &/or The Web!
Back to top of page

Play gambling games online at live dealer casino with best croupiers in the UK.

Sign up at bet365 with your-promotional-code.co.uk
Get daily updated enhanced odds offers on the latest Premier League games