Main Page
News and views from Paul Smith, and links to the interactive features of the Spurs Odyssey Site. [more..]
Features
Articles, reports, views, opinions, comments and other features all related to Spurs. [more..]
News
rahapelit-netissa.com/kasinobonukset
Compare the best sports betting sites in Ireland on BettingGuide.com
Players from all over the world can now enjoy casinos where registration is not needed.


Match Reports

No deposit bonuses are known to be the most convenient for every player - asgardcasinosfi.com provides you with the necessary information of how to use the no deposit bonuses.
Read this Unibet casino review at Casinodealen.se and claim your exclusive bonus offer
Get an independent and serious list of Norwegian casinos online at Casinobonuser.nu
Norwegian sports fans can count on Betsjekk to deliver the best betting sites for both beginners and pro's
justuk.club your Guide to UK casinos
best casino reviews on gamblingpro.pro
sports betting sites at thegaimpoint.io
Spurs Odyssey Premier League Match Preview
· Spurs v West Ham Preview - A Spurs win is imperative
· Spurs record in London Derby League matches since 1997.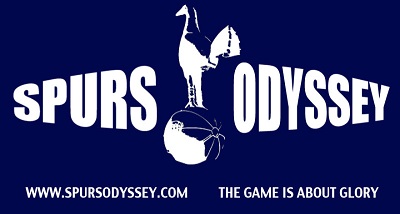 "The great fallacy is that the game is first and last about winning. It's nothing of the kind. The game is about glory. It is about doing things in style, with a flourish, about going out to beat the other lot, not waiting for them to die of boredom." - Danny Blanchflower
After the excitement of Sunday's magnificent 3-3 at The Etihad, we return home for our sixth London Derby League match of the season, with West Ham the visitors. So far this season we have won two, drawn two and lost the last local derby at home to Chelsea. That was dramatic in every sense, and at last we can welcome back Cristian Romero to our line-up. A win for Spurs is imperative, before another tricky game against Newcastle on Sunday afternoon.
West Ham have played just three derby games so far, beating Chelsea in their first home game, losing at Brentford and drawing on Sunday at home to Crystal Palace. Despite their success in Europe, West Ham's league form has been moderate. Like Spurs, they also suffered three consecutive defeats recently, but they, and their fans love a result at Tottenham!........
Norman Giller's Spurs Odyssey Blog
· Ange's Angels have a bit of devil about them - Giller's View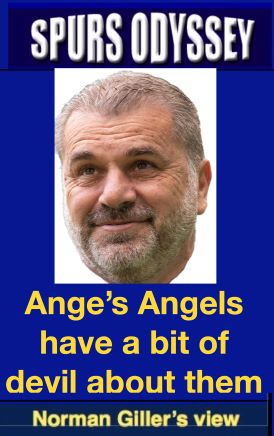 What any one of us would have given to be a fly on the wall at half-time in the Tottenham dressing-room at the Etihad yesterday. We'd have seen and heard Ange Postecoglou in full flow with the gloves off. He spelled out home truths to his Spurs players, who had somehow trailed only 2-1 to the magnificent Manchester City machine.
When asked exactly what he had said to stir a brilliant fight back, Ange declined to recall his blistering attack, saying that only about three of the words could be repeated.
Whatever he said should be bottled and used at any future matches when Spurs are clearly second best at half-time. They battled back after the interval and Dejan Kulusevski's 90th minute equaliser - the second one - was deserved reward for a revival movement that staggered the complacent champions......
· See Norman Giller's latest Spurs Odyssey article in full.
· The "Giller Index" - listing all Norman's articles for Spurs Odyssey
Spurs Odyssey Premier League Match Report
· Man City 3 Spurs 3 - Exhilaration at The Etihad
· Man City v Spurs Preview - What chance for Spurs on Sunday?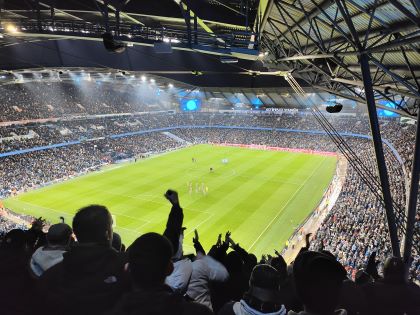 Thanks to Eugene Gasper for this picture
Not many people (your webmaster included) gave Spurs any hope of avoiding defeat today at The Etihad. Spurs (still decimated by injuries and the suspension of Cristian Romero) were at risk of matching or attaining unenviable records. They might have lost four Premier League games in a row for the first time since 2004. They could have become the first team since Sheffield United in 1971 to go undefeated for 10 league games before losing their next four matches. Finally, they were at risk of losing four consecutive games after scoring first. None of those things happened. I and other observers learned a life lesson. Never, ever give up hope, and always keep the faith.
This Spurs team, led by a charismatic, much admired and strong character in Ange Postecoglou, are true heroes.....
Thank you for visiting Spurs Odyssey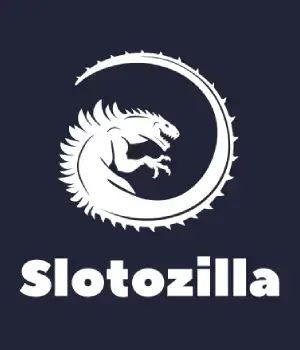 Spurs Odyssey Feature articles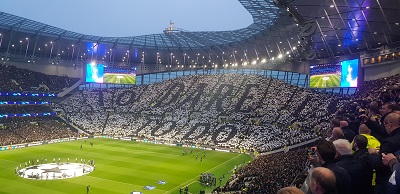 · Spurs Odyssey's Premier League Review - Matchday 14
· Tottenham Hotspur's 2023 Season: Navigating Through Challenges Toward Triumph
· Pedro Porro: The Transformational Star of Tottenham's Season
· Spurs fans can find the newest Irish betting sites and get the best odds on the next game.
· Compare and find the best new online casinos here.
· All the Spurs Stats you could hope for here! THFC6061 Sports Stats

Spurs Odyssey Premier League Match Report
· Spurs 1 Villa 2 - It was all going so well - until Spurs scored
· Spurs v Villa Preview - Both Spurs and Villa are in the Premier League title race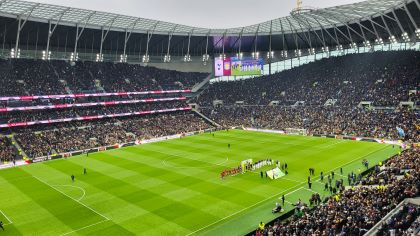 On a day when we mourned the passing of Terry Venables, fourth-placed Spurs went toe-to-toe with fifth-placed Aston Villa. Despite all our injuries and suspensions, Spurs came out of the blocks rapidly playing clever, quick football. They created excellent chances, hit the woodwork and took a deserved 22nd minute lead, but Villa were never out of the game and came back to beat us and take our fourth place.
Pape Matar Sarr, who had played in all our league games so far, returned injured from international duty and didn't pass the fitness muster. Postecoglou chose to leave Dier on the bench, replacing him with Emerson Royal. With no recognised centre-backs in the side, "Big Ange" played with four full-backs, including Destiny Udogie, who was returning from suspension, and an injury which had kept him from international commitment........
Spurs Odyssey Premier League Match Report
· Wolves 2 Spurs 1 - Spurs suffer agonising added time defeat.
· Wolves v Spurs Preview - Despite everything I still fancy us to win!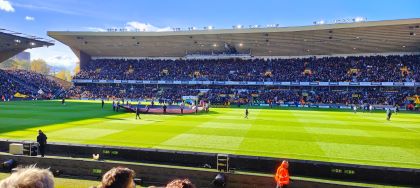 Thanks to Eugene Gasper for this picture
Spurs went into this game hampered by two suspensions (Romero and Udogie) and more injuries (Van de Ven, Maddison and Richarlison) which led to three changes to the back four where Eric Dier made his first start of the season paired with Ben Davies, making his second Premier League start this term.
Despite their difficulties, Brennan Johnson scored his first club goal to give us a dramatic third minute lead. We only had one other shot on target in the whole game which became difficult and frustrating to watch. Spurs did dominate first half possession but conceded that advantage after the break, when they failed to sufficiently ease the pressure put upon them by the home side.
Just when it looked as if we might escape Molineux with all three points, substitute Sarabia scored a superbly executed equaliser in the first minute of added time, before teeing up Lemina for a dramatic winner in the 97th minute. The home crowd was ecstatic. Spurs missed a chance to go top until tomorrow but will now probably finish the weekend in fourth place......
Spurs Odyssey Message Board
Spurs Odyssey Message Board

The most epic thread on The Spurs Odyssey message board was one which started in 2010. This provided the history of our new stadium applications (including the thankfully unsuccessful bid for the Olympic Stadium) right up to the present day with images of the completed new stadium. In the early hours of Saturday 20th October, 2018, our stadium thread reached 1,000 pages! There is a genuine community feel about the board, which is moderated.
Every Spurs match is covered with excellent threads, which feature images and stats from previous games. There is so much to enjoy about the message board which also has an off-topic section where non-football matters are discussed.
There is also a great archive of filed material with links to some great Spurs history and goals.
If you would like to become even more involved, then please e-mail me (webmaster@spursodyssey.com) stating your full name, address (Town and Country will suffice!) and desired user name, and I will do the rest.
I look forward to hearing from you!
Spurs Odyssey ...also on Facebook here
Search Spurs Odyssey &/or The Web!
Back to top of page
Statistics
Fixtures, appearances, current league table, form guide, reserves fixtures, and Spurs Honours [more..]
Archives
Find match reports, appearances, goalscorers and features from previous seasons. [more..]
Pick of the Week
Selected Spurs related sites are highlighted in this section. [more..]
Links
View a comprehensive list of links to other Spurs related sites. (With a few extras) [more..]
About this site
. Overview
. History
. Contributors

Contacts
Site Owner
. Paul Smith


Compare online casinos at TheCasinoDB
When looking for online pokies New Zealand just check our real money casino guide. If you are from India you can open onlinecasinogamesindia.in to see their gambling offers.
Italy has gambling options to offer, casino online italia is easy to find as they advertise on television and the market is fully regulated.

Sign up at bet365 with your-promotional-code.co.uk
Get daily updated enhanced odds offers on the latest Premier League games