Main Page
News and views from Paul Smith, and links to the interactive features of the Spurs Odyssey Site. [more..]
Features
Articles, reports, views, opinions, comments and other features all related to Spurs. [more..]
News
Browse hundreds of bonuses at Online Casinos XYZ
Players from all over the world can now enjoy casinos where registration is not needed.

Check more PayPal Betting Sites at onlinesportsbettingsites.co.uk

Match Reports

No deposit bonuses are known to be the most convenient for every player - asgardcasinosfi.com provides you with the necessary information of how to use the no deposit bonuses.
Read this Unibet casino review at Casinodealen.se and claim your exclusive bonus offer
Get an independent and serious list of Norwegian casinos online at Casinobonuser.nu
Norwegian sports fans can count on Betsjekk to deliver the best betting sites for both beginners and pro's
Thank you for visiting Spurs Odyssey
Spurs Odyssey Europa Conference League Match Preview
· Vitesse v Spurs match preview -It's Trafalgar Day, but we don't want a battle, just a win!


Matchday tomorrow is Trafalgar Day, and of course Vitesse is located in the city of Arnhem, famous for a crucial World War Two battle. We don't want a battle tomorrow, just a win! Having said that, we will require those representing Spurs to fight hard for the club's European campaign. We do not want this to be a bridge too far.
Clearly Nuno and his coaching team have been planning ahead for this week. On Sunday no substitutes were used against Newcastle, and in his press conference today Nuno has confirmed that Sunday's eleven starters will not travel to The Netherlands. Matt Doherty and Ryan Sessegnon are not available, so a starting line-up of Gollini; Tanganga, Sanchez, Rodon, Davies; Winks, Dele; Gil, Lo Celso, Bergwijn and Scarlett is envisaged with youth providing back-up on the bench.......
The "Spursometer" - Spurs Odyssey's exclusive Form Guide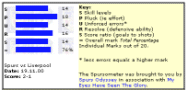 · Premier League Review - Matchday 8
· Your grades re Newcastle (A) - 17.10.21
· How the not so mighty fall (September Review)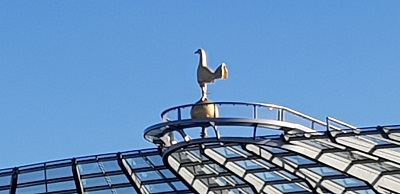 · All the Spurs Stats you could hope for here! THFC6061 Sports Stats

· Prediction and fantasy leagues are back in action and football tipsters can study form and play their various online games again.
· Get an 888sport free bet and use it on their wide range off football and sports betting markets.
· You can now play mobile bingo for free and bingoformobile.co.uk is top of the league when it comes to no deposit offers.
· Check out all the latest Live Roulette UK tables.
Norman Giller's Spurs Odyssey Blog
· Harry was not auditioning for Newcastle - Giller's View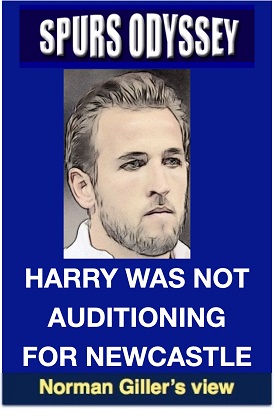 Cynics suggested that Harry Kane was auditioning for the new Saudi owners of Newcastle United with his return-to-form performance at an emotion-charged St James's Park.
I prefer to think this was more a Harry who had come to terms with his aborted Manchester City move – at least temporarily – and he was merely being himself and playing out of his skin for the team.
Everything about Tottenham yesterday made me proud to be a follower of the club. They kept their nerve when Newcastle – buoyed by the fanatical Geordie support – started like an express train and were rewarded with a goal in less than two minutes against a shell-shocked Spurs.
Our guru Paul H. Smith tells HERE how Tottenham gradually took control of the match against an increasingly neurotic Newcastle, who must forget about building for the future and concentrate purely on a one-match-at-a-time policy to dig themselves out of their self-inflicted crisis.......
· See Norman Giller's article in full.
· The "Giller Index" - listing all Norman's articles for Spurs Odyssey
· Spurs fans in Ireland who like a bet visit irishfreebet.com first for some free bets.
· Online casino has never been easier than in Sweden. Swish casino is the fastest way to make deposits with your phone. When will we get something similar in the UK?
Spurs Odyssey Premier League Match Report
· Newcastle 2 Spurs 3 - Spurs are the party poopers on an extraordinary day
· Newcastle v Spurs match preview - Bruce gets his 1000th managerial game, but can he win it?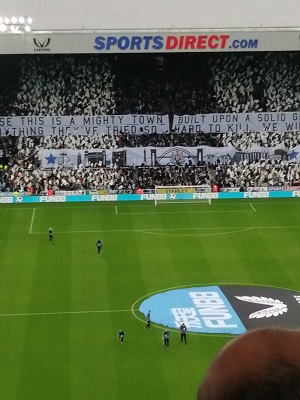 In the first game at St. James' Park since the Saudi Arabian takeover, it was always going to be very difficult for Spurs. It turned out not to be as difficult as anticipated. Nuno was able to field the same starting eleven as he had two weeks ago in a win against Aston Villa. Our South American players had returned in time to play, unlike those in other teams who had to sit out Saturday's games. In addition, a club statement issued shortly before the official team news indicated that the two (un-named) players who had positive Covid tests recorded, subsequently recorded negative tests as the first tests had been false positives. Therefore, those two players (whose names as rumoured had been mentioned in my preview) were available.
The home fans were in super-hyped mood, and from Sky's pre-match coverage you would think only one team were playing. There is no doubt the home players were fired up by the hot atmosphere, and perhaps by the knowledge they are all fighting for a place in the new PIF (Public Investment Fund) regime's future plans. Spurs were not helped by a second minute goal, which only served to excite the home fans even more. However, Spurs soon gained control of the game, and retained supremacy until the closing stages when Eric Dier scored an unfortunate own goal...........
Premier League Match Report
· Spurs 2 Aston Villa 1 - Spurs bracing again!
· Spurs v Aston Villa preview - The rot must stop!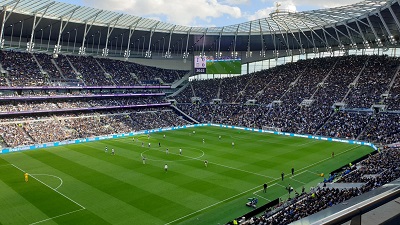 Clearly a number of regular attendees at the Tottenham Hotspur Stadium chose not to attend this game, following a run of dismal form. Those absentees missed a bracing performance by Spurs, who returned to winning league form, and for the first time this season scored two goals in a league game! The win was, of course, welcome, but Villa played a full part in a good game. Spurs had good performances all round and their solid defensive effort was required to keep the visitors at bay on all but one occasion. "Sonny" was excellent and assisted for the first goal, whilst also having a big hand in our second winning goal. The win put Spurs back in the top half, and above West Ham and Arsenal again. That feels good!.....
R.I.P Jimmy Greaves - 19.09.21
So much has been and will be written about Jimmy Greaves, who was my first and last favourite footballer and sporting icon. Jimmy has suffered since his severe stroke 6 years ago, and will be missed by so many. It is so poignant that the news of Jimmy's passing comes on the day we play Chelsea, with whom his career began. Indeed, he scored against Spurs on his debut.
There are several pictures of Jimmy on the walls of my home, one of which is featured in today's match programme. That was a goal for Spurs against Chelsea at White Hart Lane in 1967. There is a great deal of content on this website about Jimmy, and I am proud that Norman Giller's very special insight features on this web site.
R.I.P Jimmy. You feature in just about everybody's all-time Spurs team and you will never be forgotten. I am proud to have seen you play; to have seen your greatest ever goal (5th October, 1968 v Leicester); and even to have met you several times. Thanks for all the memories.
· Access Jimmy Greaves content here
Spurs Odyssey Message Board
Spurs Odyssey Message Board

The most epic thread on The Spurs Odyssey message board was one which started in 2010. This provided the history of our new stadium applications (including the thankfully unsuccessful bid for the Olympic Stadium) right up to the present day with images of the completed new stadium. In the early hours of Saturday 20th October, 2018, our stadium thread reached 1,000 pages! There is a genuine community feel about the board, which is moderated.
Every Spurs match is covered with excellent threads, which feature images and stats from previous games. There is so much to enjoy about the message board which also has an off-topic section where non-football matters are discussed.
There is also a great archive of filed material with links to some great Spurs history and goals.
If you would like to become even more involved, then please e-mail me (webmaster@spursodyssey.com) stating your full name, address (Town and Country will suffice!) and desired user name, and I will do the rest.
I look forward to hearing from you!
If you are a fan of mobile gaming, visit NewCasinoUK to find a list of the best new mobile casinos in the UK.
If you are searching for a safe online casino in Canada, LiveCasinoOnline.ca is the place for you. Only trusted and licensed operators.
Spurs Odyssey ...also on Facebook here
Search Spurs Odyssey &/or The Web!
Back to top of page
Play gambling games online at live dealer casino with best croupiers in the UK.

Sign up at bet365 with your-promotional-code.co.uk
Get daily updated enhanced odds offers on the latest Premier League games