Main Page
News and views from Paul Smith, and links to the interactive features of the Spurs Odyssey Site. [more..]
Features
Articles, reports, views, opinions, comments and other features all related to Spurs. [more..]
News
Browse hundreds of bonuses at Online Casinos XYZ
Players from all over the world can now enjoy casinos where registration is not needed.

Check more PayPal Betting Sites at onlinesportsbettingsites.co.uk

Match Reports

No deposit bonuses are known to be the most convenient for every player - asgardcasinosfi.com provides you with the necessary information of how to use the no deposit bonuses.
Read this Unibet casino review at Casinodealen.se and claim your exclusive bonus offer
Get an independent and serious list of Norwegian casinos online at Casinobonuser.nu
Norwegian sports fans can count on Betsjekk to deliver the best betting sites for both beginners and pro's
Thank you for visiting Spurs Odyssey
Norman Giller's Spurs Odyssey Blog
· Conte needs to find a clone of himself - Giller's View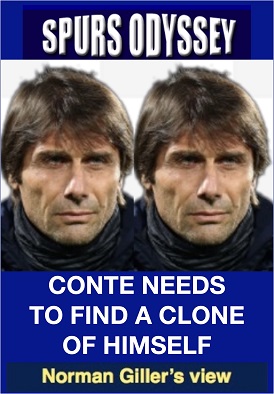 It is going to be fascinating to see what Antonio Conte and Director of Football Fabio Paratici conjure up during the January transfer window. It screams out that number one priority must be a playmaker to feed off the ball winning skills of Pierre-Emile Höjbjerg and the immensely promising Oliver Skipp.
Juventus used to have the ideal type of player that Spurs need. He was a cross between Roy Keane with his power and Paul Scholes with his skill. His name, of course, Antonio Conte. He needs to try to buy a clone of himself as a player. That, my friends, is needle in the haystack time.......
· See Norman Giller's article in full.
· The "Giller Index" - listing all Norman's articles for Spurs Odyssey
· Spurs fans in Ireland who like a bet visit irishfreebet.com first for some free bets.
· Online casino has never been easier than in Sweden. Swish casino is the fastest way to make deposits with your phone. When will we get something similar in the UK?
Premier League Match Report
· Spurs 3 Norwich 0 - Stupendous Lucas Moura goal sets Spurs on their way
· Spurs v Norwich preview - Let's see Spurs singing and not the "Canaries"!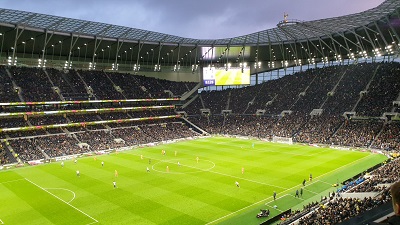 I know this will astound many readers, but I don't think I have enthused quite so much about a goal (scored by Lucas Moura) since the days of Jurgen Klinsmann. I know too that is saying a lot. After all Lucas's hat-trick goal in the Ajax Stadium two and half years ago was marvellous, but I am referring to the goal, not to the moment. Those around me in the Tottenham Hotspur Stadium will testify that I stood and shouted words to the effect of "What a goal!" at least four times.
The goal was scored at pace and with skill. Lucas had taken a short forward pass from Davinson Sanchez, had a quick one-two with Son, rounded Chelsea loanee Billy Gilmour with skill before unleashing a sensational 25-yard shot which left Tim Krul grasping at thin air........
The "Spursometer" - Spurs Odyssey's exclusive Form Guide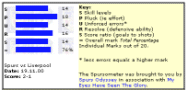 · Your grades re Norwich (H) - 05.12.21
· Premier League Review - Matchday 14
· Conte's eyes have been opened (November Review)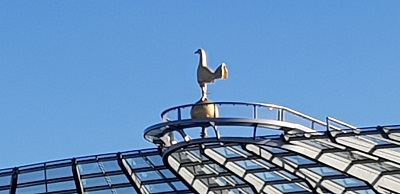 · All the Spurs Stats you could hope for here! THFC6061 Sports Stats

· Prediction and fantasy leagues are back in action and football tipsters can study form and play their various online games again.
· Get an 888sport free bet and use it on their wide range off football and sports betting markets.
· You can now play mobile bingo for free and bingoformobile.co.uk is top of the league when it comes to no deposit offers.
· Check out all the latest Live Roulette UK tables.
Premier League Match Report
· Spurs 2 Brentford 0 - Conte's Spurs are on the up
· Spurs v Brentford preview - Let's welcome "The Bees" - but not too warmly!
· Spurs' record in London Derby League matches since 1997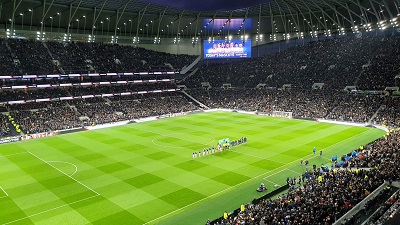 It was an unremarkable game, but a competent and progressive performance by Antonio Conte's Spurs, who scored a goal in each half against a somewhat subdued Brentford side who rarely worried Hugo Lloris in the Spurs goal. It was a very cold night too, and perhaps that is what kept 7,000 Spurs fans away. Those present will have noted that Spurs sought to go forward more and played less of the pedantic football in their own half.......
Spurs Odyssey Premier League Match Preview
· Burnley v Spurs match preview - Expect a tough game at Turf MoorMATCH POSTPONED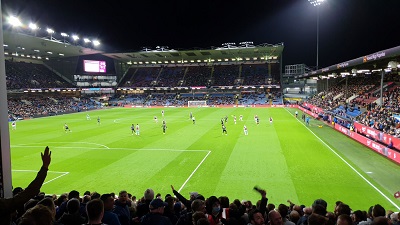 .......a month ago, we were grateful for a Lucas Moura goal to put us through to the fifth round of the Carabao Cup.
Burnley might be in the bottom three, but that league cup defeat to Spurs was their only defeat in their last 5 games. In the three league games since, Burnley beat Brentford 3-1, drew against top of the table Chelsea, and last Saturday drew 3-3 at home to Crystal Palace. They've scored three goals in two of those games, producing some good football in the process.
Burnley might have only won one league game, but they've drawn 6 and lost the same number of games as have Spurs. Antonio Conte's team will have to be at their best to win here. Summer signing Maxwel Cornet has scored 5 league goals, four of which have been in Burnley's last four league games. Cornet is a 24-year-old winger, who can play in a range of attacking and defensive roles on both the left and right side. He scored two goals and provided five assists for the French club in Ligue 1 last season..........
Spurs Odyssey Europa Conference League Match Report
· NS Mura 2 Spurs 1 - Was this our most embarrassing defeat ever in Europe?
· NS Mura v Spurs Preview - Spurs must beat wooden spoon team
· Spurs 5 NS Mura 1 - 30.09.21
· Spurs v NS Mura - Preview of Matchday Two game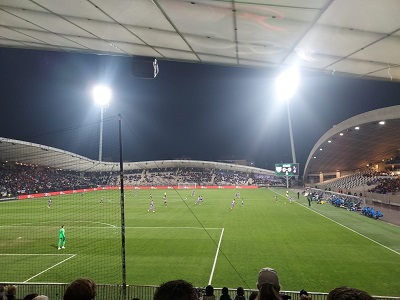 If you discount the ill-fated 1995 Inter-Toto cup in which a Spurs side lost 8-0 to Cologne (some record books insist it is our worst ever defeat in Europe), this was surely our most embarrassing defeat in Europe. Yes, there have been greater losing margins, but against better teams than this mid-table Slovenian side that had managed just one win in their previous eleven games at home and in Europe. Mura will still finish bottom of Group G, but at least they have what for them was a historic win against Spurs, who two and a half years ago were in the Champions League final. There might be extenuating circumstances, such as the fact Ryan Sessegnon got himself sent off after only half an hour, and the winning goal came with almost the last kick of the game. The record books will have no sympathy for a Spurs team which featured 9 changes from that which started Sunday's win against Leeds.
Like his predecessor Nuno, who fielded a weak team away to Vitesse and lost, Antonio Conte said he wanted to see more of certain players, who needed "more minutes". I could have told him that Davinson Sanchez is not comfortable playing either on the left side of central defence, or on the left side of a back three. Why he did not take up the central role instead of Joe Rodon, I do not know. At the end of the day, Davinson was literally the fall guy for Spurs. He lost his footing to allow Horvat to give his side an 11th minute lead, and in his desperation to try and block Marosa, ended up deflecting the shot over the helpless Pierluigi Gollini. As for Sessegnon, he only has himself to blame for two quite needless tackles, which drew yellow cards from a referee who showed seven of our opponents yellow and was then probably too lenient in the face of a potential second yellow or two for the uncompromising Mura side. Spurs could have done with some of the determination of the home side, who weren't even playing at home, as UEFA dictates they have to use Maribor's Stadium.........
Premier League Match Report
· Spurs 2 Leeds 1 - Spurs still make us twitch
· Spurs v Leeds preview - Hoping to see Kane's England form for Spurs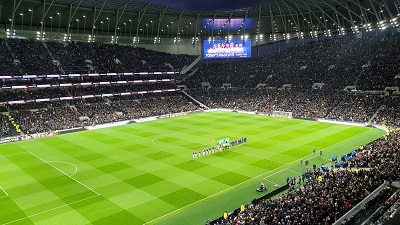 Both teams have eminent and charismatic managers/coaches. Antonio Conte was in charge of his first Premier League game at The Tottenham Hotspur Stadium and was again welcomed, this time in front of a 58,989 crowd. Both teams were missing key players. In Spurs case that was Cristian Romero, who suffered a hamstring injury on International duty in midweek. Giovani Lo Celso also returned from South America not fully fit and did not make the squad. Oliver Skipp was suspended. Marcelo Bielsa was worse off with long term absentees such as Ayling and Bamford. Current Brazilian ace Raphinha was absent as was Rodrigo. Bielsa's bench was littered with hardly known players and he played 19-year-old Joe Gelhardt up front.
Nevertheless, Bielsa definitely had the better of the first half, whilst Spurs again failed to register a shot on target. Bielsa put England midfielder Phillips in his back four and played an aggressive midfield four in front of Forshaw, consisting of Dallas, James, Klich and Harrison. Leeds dominated the early stages and most of the first half, with Lloris under threat several times. Spurs players all over the field tried to progress, but too often lacked touch in their control of the ball and effective passing. Their strategy was too often negative as opposed to the adventure of Bielsa.
Perhaps the strategy was to let Bielsa's men tire themselves out. Spurs were more successful in the second half and were grateful to defensive players Hojbjerg and Reguilon for their goals. A Son shot rebounded off the bar. Here's a stat for you. Pierre-Emile Hojbjerg has scored more Premier League goals than Harry Kane so far this season (two to one).......
Spurs Odyssey Message Board
Spurs Odyssey Message Board

The most epic thread on The Spurs Odyssey message board was one which started in 2010. This provided the history of our new stadium applications (including the thankfully unsuccessful bid for the Olympic Stadium) right up to the present day with images of the completed new stadium. In the early hours of Saturday 20th October, 2018, our stadium thread reached 1,000 pages! There is a genuine community feel about the board, which is moderated.
Every Spurs match is covered with excellent threads, which feature images and stats from previous games. There is so much to enjoy about the message board which also has an off-topic section where non-football matters are discussed.
There is also a great archive of filed material with links to some great Spurs history and goals.
If you would like to become even more involved, then please e-mail me (webmaster@spursodyssey.com) stating your full name, address (Town and Country will suffice!) and desired user name, and I will do the rest.
I look forward to hearing from you!
If you are a fan of mobile gaming, visit NewCasinoUK to find a list of the best new mobile casinos in the UK.
If you are searching for a safe online casino in Canada, LiveCasinoOnline.ca is the place for you. Only trusted and licensed operators.
Spurs Odyssey ...also on Facebook here
Search Spurs Odyssey &/or The Web!
Back to top of page
Play gambling games online at live dealer casino with best croupiers in the UK.

Sign up at bet365 with your-promotional-code.co.uk
Get daily updated enhanced odds offers on the latest Premier League games