Thank you for visiting Spurs Odyssey
Norman Giller's Spurs Odyssey Blog
· Daniel must sign record-breaker Harry for life - Giller's View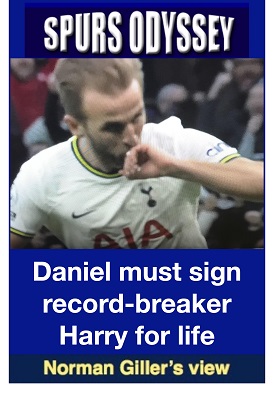 A word in the shell-like of Spurs executive Daniel Levy: drop everything you are doing and sit down right now with record goal scorer Harry Kane and handcuff him to Spurs for the rest of his playing career. Copy Chelsea, and sign him to an eight-year contract, paying him the king's ransom that he has earned.
Don't 'do a Greavsie' and let him go when his heart is so obviously with the club. Harry is Tottenham through and through, and there is not a single Spurs fan who would want to see him playing in any other club shirt............
· See Norman Giller's latest article in full.
· The "Giller Index" - listing all Norman's articles for Spurs Odyssey
· Online casino has never been easier than in Sweden. Swish casino is the fastest way to make deposits with your phone. When will we get something similar in the UK?
Spurs Odyssey Premier League Match Report
· Spurs 1 Man City 0 - A trend continues and a record is broken
· Spurs v Man City Preview - Hoping for a trend to continue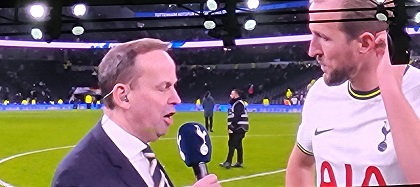 The headline story is, of course, about Harry Kane, who scored his 267th club goal in front of his adoring fans in a packed house. It was also Harry's 200th Premier League goal, putting him in the esteemed company of Alan Shearer and Wayne Rooney. The goal also gave Spurs a marvellous home win over City for the fifth consecutive game against the "Sky Blues" who have still yet to score even one goal in our new stadium!
I was proud to have been in Dublin for Harry's very first club (senior) goal in 2011 and must have seen 95% of his goals in person. It was an emotional day, because I also saw and loved the legendary James P. Greaves, who remains my favourite ever footballer and indeed sporting hero. It's a different stadium, of course, but Greaves scored three of his greatest Spurs goals at the same North Stand end of the ground where Harry scored today. Those goals were in televised games against Manchester United and Newcastle, and his best ever goal (in my opinion) on 5th October 1968 against Leicester. Greaves, and now Kane will never be forgotten. In his career, Greaves did score many more goals in England (357 league, 44 FA Cup and 21 "other" goals), so Harry will never emulate that record......
Spurs Odyssey Feature articles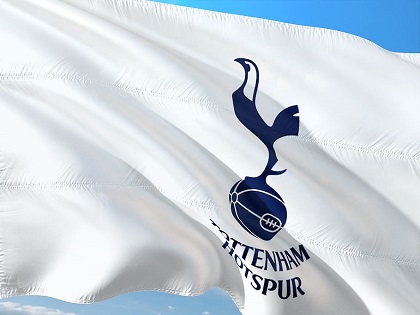 SOURCE: Photo
· How Good is Pedro Porro? The new Tottenham Hotspur Player
· Spurs Odyssey's Premier League Review - Matchday 21
· Greatest Spurs Comebacks in History
· 11 reasons to attend an event at Tottenham Hotspur Stadium
· Le Havre's academy are continuing to feed European football with exciting French stars
· Is Harry Kane having his best season in years?
· Remembering Spurs' Last Silverware
· 2022/23 Fixture list and match reports
· Some best online casino sign up bonus online in the UK 2022 don't have wagering but then there are other rules.
· Post-Game Recovery Strategies for Footballers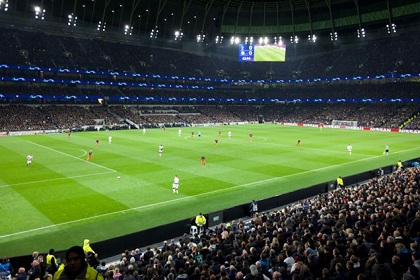 Photo by Tim Bechervaise on Unsplash
· Why Have Online Casinos Become So Popular
Non perdere tempo e scegli uno tra i casino online migliori in Italia dalla nostra lista. Abbiamo esaminato ogni dettaglio, dalla gamma dei giochi e interfaccia ai migliori bonus casino e metodi di prelevare vincite più convenienti.
· Spurs fans can find the newest Irish betting sites and get the best odds on the next game.
· Muscle Injuries in Football: How Athletes Train to Avoid Them
· Play the best Indian cricket betting sites today.
· Compare and find the best new online casinos here.
· All the Spurs Stats you could hope for here! THFC6061 Sports Stats

· The Evolution of English Premier League Tactics: From Long Ball to Possession Football
· 7 Traits When Learning How To Play Texas Holdem Online
· Expert Tips for Football Sports Betting Success
· 5 Ways To Staying Safe While Playing Online Poker
Spurs Odyssey FA Cup Match Report
· Preston North End 0 Spurs 3 - Spurs win with three quality goals
· Preston North End v Spurs Preview - Will it be a record-breaking day?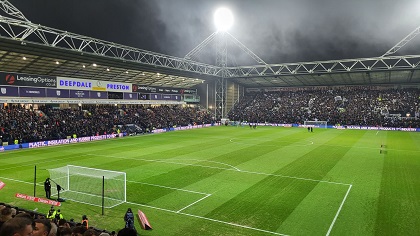 Spurs fans (and not a few Preston fans) had travelled to Deepdale in the hope of seeing Harry Kane secure that club goals record. Kane had travelled with the squad, despite illness, but didn't come off the bench as two quality goals by Heung-min Son and a neat debut goal for Arnaut Danjuma ensured a comfortable passage to the fifth round.
As we travelled into Preston we passed "The Anderton Arms", and many Spurs fans supped in "The White Hart". I parked in Churchill Road. These were all good winning omens!.........
Spurs Odyssey Premier League Match Report
· Fulham 0 Spurs 1 - Kane's record-equalling goal seals vital win
· Fulham v Spurs Preview - Trepidation about Craven Cottage
· Spurs record in recent London Derby League matches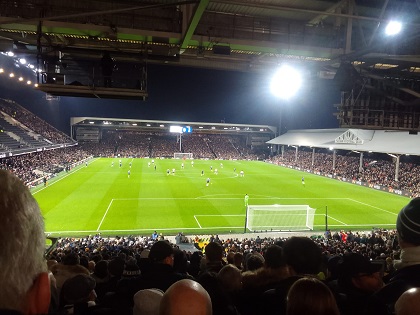 Thanks to Greg Smith for this picture
Harry Kane's record-equalling 266th club goal in first half added time was enough to secure an important away win to put Spurs five points clear of their opponents and pursuers and within three points of the top four. Home fans will be hoping Harry has aa rest at Preston on Saturday and that he can beat Jimmy Greaves' fifty three year old record in front of a big crowd against Manchester City! This observer has been lucky enough to witness both our record-holders in the flesh. Heung-min Son had the assist for Kane's excellent goal, and this was the first Kane-Son combination since 8th October in another 1-0 away win - at Brighton........
Spurs Odyssey Premier League Match Report
· Manchester City 4 Spurs 2 - Maimed by Mahrez
· Manchester City v Spurs Preview - Who gives us a hope here?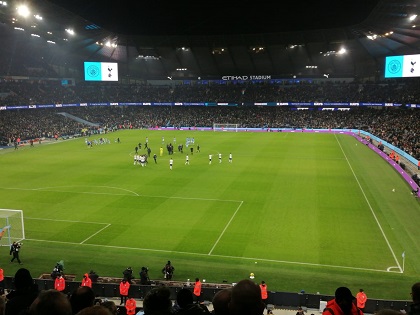 Thanks to Andy Park for this picture
Having only scored one first half goal in their last fourteen matches, Spurs surprised everyone (not least City) with two late first half goals to give Pep Guardiola a half-time fright. Pep's talk clearly had an effect as City levelled the scores within eight minutes of the re-start. Riyad Mahrez, who first scored against Spurs for Leicester in August 2015, made one of those goals and later capped his man of the match performance with two goals to complete a remarkable turnaround. Spurs had been maimed by Mahrez and beaten by City who were clearly the better team. City asserted themselves in second place and their chase of Arsenal continues. Spurs are faltering in fifth place and could be surpassed by Fulham on Monday night........
Spurs Odyssey Message Board
Spurs Odyssey Message Board

The most epic thread on The Spurs Odyssey message board was one which started in 2010. This provided the history of our new stadium applications (including the thankfully unsuccessful bid for the Olympic Stadium) right up to the present day with images of the completed new stadium. In the early hours of Saturday 20th October, 2018, our stadium thread reached 1,000 pages! There is a genuine community feel about the board, which is moderated.
Every Spurs match is covered with excellent threads, which feature images and stats from previous games. There is so much to enjoy about the message board which also has an off-topic section where non-football matters are discussed.
There is also a great archive of filed material with links to some great Spurs history and goals.
If you would like to become even more involved, then please e-mail me (webmaster@spursodyssey.com) stating your full name, address (Town and Country will suffice!) and desired user name, and I will do the rest.
I look forward to hearing from you!
If you are a fan of mobile gaming, visit NewCasinoUK to find a list of the best new mobile casinos in the UK.
Alternatively, as Antonio Conte might say, "Se sei un appassionato di scommesse, gioca sui migliori bookmakers inglesi recensiti da NuoviCasinoItalia.it."
Spurs Odyssey ...also on Facebook here
Search Spurs Odyssey &/or The Web!
Back to top of page
Statistics
Fixtures, appearances, current league table, form guide, reserves fixtures, and Spurs Honours [more..]
Archives
Find match reports, appearances, goalscorers and features from previous seasons. [more..]
Pick of the Week
Selected Spurs related sites are highlighted in this section. [more..]
Links
View a comprehensive list of links to other Spurs related sites. (With a few extras) [more..]
About this site
. Overview
. History
. Contributors

Contacts
Site Owner
. Paul Smith

Popular uk sites not on gamstop

Play at the number one online casino at Toponlinecasinoaustralia.com!
Compare online casinos at TheCasinoDB
When looking for online pokies New Zealand just check our real money casino guide. If you are from India you can open onlinecasinogamesindia.in to see their gambling offers.
Italy has gambling options to offer, casino online italia is easy to find as they advertise on television and the market is fully regulated.

Play gambling games online at live dealer casino with best croupiers in the UK.

Sign up at bet365 with your-promotional-code.co.uk
Get daily updated enhanced odds offers on the latest Premier League games
Online casino no minimum deposit UK are very popular because they allow you to play for fun for free.
List of new casino uk 2022 for UK players www.newukcasino.uk