25% Discount on the Spurs Postcard Collection!
Thanks to our friends at Vision Sports Publishing, Spurs Odyssey was able to offer you a 25% discount on a brand new collection of iconic Spurs Postcards. (Offer no longer available)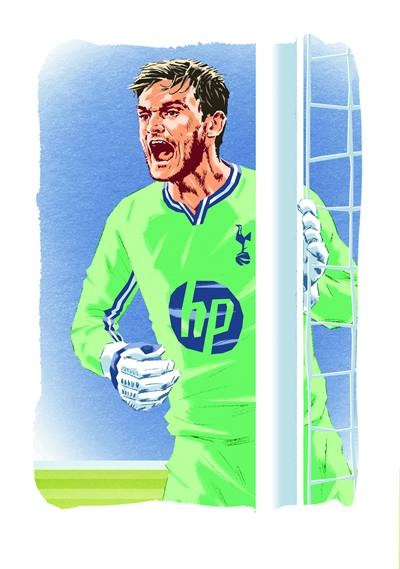 Postcard images (not full size) courtesy of The Football Artist/The Spurs Postcard Collection
This beautifully and neatly packages set of 50 postcards would make an ideal Christmas present for any Spurs fan, but perhaps especially for younger fans, who through these cards could learn about Spurs' illustrious history.
The collection includes all the images you would expect from a club whose history dates back to 1882. All illustrations are provided by the talented Stephen Gulbis (The Football Artist).
The set is contained in a solid navy blue box, ensuring the preservation of such a prestigious collection, which is bang up to date, including images of current players Hugo Lloris, Kyle Walker, Emmanuel Adebayor and Christian Eriksen. Recent stars such as Gareth Bale, Luka Modric and Rafael van der Vaart are also included, along with a line of captains such as Michael Dawson, Ledley King, Gary Mabbutt, Steve Perryman, Dave Mackay, and, of course, Danny Blanchflower.
Stephen Gulbis has managed to capture the thrill and passion of moments such as Paul Gascoigne's semi-final goal and celebration, and many more incidents. There's the infamous Dave Mackay/Billy Bremner image; the Spurs Double side; David Ginola flying; Glenn Hoddle contemplating a classic pass; Ledley King and Robbie Keane lifting the last major trophy won by Spurs in 2008, and so much more.
Of course, Bill Nicholson is included, along with my personal hero Jimmy Greaves. Other renowned goal-scoring heroes such as Alan Gilzean and Martin Chivers are caught in typical action.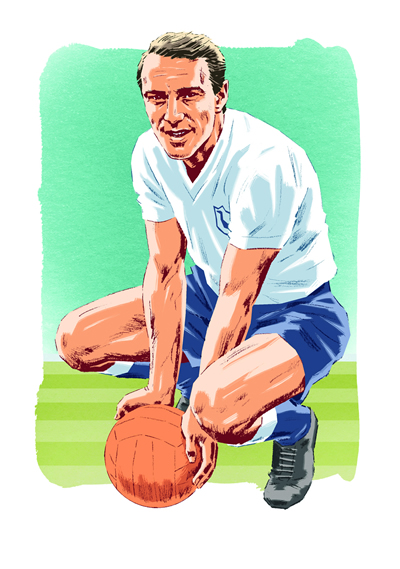 Postcard images (not full size) courtesy of The Football Artist/The Spurs Postcard Collection
My personal favourite will always be Jimmy Greaves, but your favourite(s) will be included in this collection.
You can see two other examples of the Spurs Postcard Collection, by checking our tributes to Bill Nicholson and Glenn Hoddle.