Tottenham Motivation can Overpower Liverpool Skill in CL Final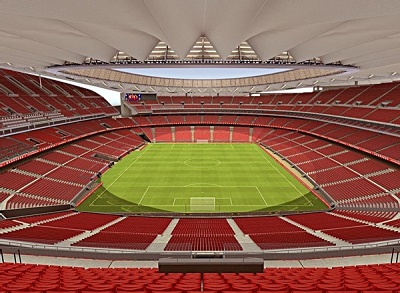 The path to the 2019 Champions League Final has delivered a plethora of excitement and a fair share of nerves for the two finalists.
Both teams performed incredible comebacks in those second-leg battles to rightly become Champions League finalists. However, there can only be one winner, and can the sheer will of a Tottenham side in their first Champions League final overcome the immense power of five-time winners Liverpool?

Reds Favourites After Anfield Miracle
To call Liverpool and Tottenham 'underdogs' to qualify, ahead of their respective semi-final second legs, would be an understatement. Both sides recovered from the same 3-0 aggregate deficit, albeit across different timescales, and they both emerge with credit where due.
However, both the public's predictions and current bookmakers' odds, such as those seen at: https://www.marathonbet.co.uk/en/betting/Football/ seem most optimistic about Liverpool's chances. Naturally, much of this is down to Liverpool outscoring Tottenham in the league by a whopping 26 points, but there are also those who believe that Liverpool faced by far the tougher semi-final draw.
Admittedly, the Reds' comeback from 3-0 down on aggregate after the first leg (at Camp Nou) to beat Barcelona 4-0 in the return encounter at Anfield is something that is unlikely to be seen again for a generation. However, Liverpool will not have the luxury of Anfield's famous atmosphere in the final, nor the intimidating roar of the Kop End, and that itself could pose problems.
Anfield itself is the reason that Liverpool got anywhere near the knockouts, let alone the final. Liverpool lost all three away games at the group stage, with a 2-0 loss at Red Star Belgrade being a particular low point.
After finishing second, Liverpool were slight outsiders to progress against a Bayern side back fresh from a winter break. The German giants were in the process of overturning a huge deficit to Borussia Dortmund at this time, and full of confidence. That confidence was redoubled after a 0-0 draw at Anfield, but Liverpool stormed to a 3-1 win at the Allianz Arena to proceed.
The 6-1 aggregate win over Porto in the quarter-finals felt like something of a formality, leading them to the miracle comeback witnessed just three weeks ago.
Anything you can do…

Liverpool's route to the final is extremely admirable, but a huge part of the underdog story is time – and the less time an underdog has in which to act, the greater the story.
To use a Hollywood analogy, the second instalment of the Rocky franchise (Rocky II) saw the titular hero rise from the canvas on the count of nine after being knocked down, and go on to become the heavyweight champion of the world.
There was a similar feeling to Tottenham's last-minute winner at the Amsterdam Arena back on 8 May. Trailing 2-0 to Ajax, and – just like Liverpool – 3-0 down on aggregate, Tottenham roared back with two quickfire goals in the second half, but the vital third was not forthcoming. That was the case until practically the final kick of the game, when Lucas Moura completed his glorious hat-trick.
Remarkably, out of just over three hours of Champions League, those final moments were the only ones Tottenham spent as the team going through to the final. Liverpool, meanwhile, spent more than fifteen minutes as the side going through in their tie.
Tottenham's last-ditch heroics were also prevalent in the group stage, with Lucas Moura equalising at Camp Nou on matchday six with just five minutes plus added time remaining. Unlike Liverpool, they have been far from shy on unfamiliar turf, and at least scored in every group stage and knockout awayday, showing no fear against anyone.
This attitude was certainly in evidence during the away legs at Borussia Dortmund (round of 16) and Manchester City (the quarter-final). Tottenham's 1-0 win over Dortmund was a show of utmost professionalism, and while they inconsequentially lost 4-3 at Manchester City, holding out to proceed on away goals took an altogether different type of discipline and perseverance.
Tottenham to Thrive on 'Multi-Vation'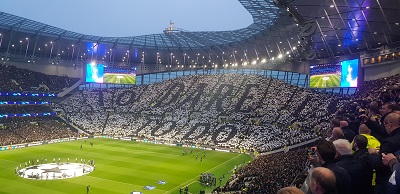 Although there are some who would say that Barcelona constitute tougher opposition than Ajax, one needs only look at the new Dutch champions' route to the semi-finals. They dispatched Juventus and then-holders Real Madrid in the previous knockout rounds, and unlike Barcelona, this Ajax side was also brimming with young, dynamic talent.
Meanwhile many of Barcelona's key assets – though still highly-skilled – now cut aging figures about to pass their prime.
There have undoubtedly been stranger underdog wins in the modern Champions League era, compared to Tottenham's for-now hypothetical triumph. There is no doubt that Tottenham can do it, and not just for the fans, but to also provide the ultimate riposte to Arsenal fans who mocked their rivals for many years.
In fact, Tottenham can not only succeed where Arsenal failed against Barcelona back in 2006, but also get a very tangible extra over them in the UEFA Super Cup later this year.
Chelsea and Arsenal's Europa League final clash ensures an all-English Super Cup, and it is perhaps the only time that Tottenham fans may secretly root for Arsenal, in the hopes of beating them in the European showpiece. (Ed:- Not this fan! I do not want Arsenal to win and gain entry to the Champions League!)
If the perceived 'power shift' in North London isn't already complete, such an eventuality would certainly make it so.
· Tottenham Hotspur: A history of winning European cup finals
· The five defining moments that shaped Spurs' quest for Champions League glory
· How they reached the 2019 Champions League Final - Tottenham Hotspur
· How they reached the 2019 Champions League Final - Liverpool