· Milan 1 Spurs 0 - 14.02.11
· Preview of away leg
· See the current injury list for all Premier League Teams
· All the Spurs Stats you could hope for here! THFC6061 Sports Stats


Spurs' record in Europe:-

U.E.F.A Champions League
 
 P  W   D   L   F - A
52 22  11  19  90 - 75

(Finalists 2019)
 
European Cup
P   W   D   L   F - A
8   4   1   3  21 - 13
 
(Semi-Finalists 1962)
 
European Cup Winners Cup
 
P   W   D   L   F - A
33  20  5   8  65 - 34
 
(Winners 1963)
 
UEFA Cup/Europa League
 P    W   D   L   F - A
153  88  37  28  313-134 

(Winners 1972, 1984
 Finalists 1974)

Europa Conference League
 P    W   D   L   F - A
 7    3   1   3  14 - 9  
+ Forfeited one game due to Covid - 09/12/21)

 
Total
 P   W   D   L   F - A
253 137 55  61  503-265

Champions League Group D

                        P  W  D  L  F-A  GD  Pts
1. Spurs                6  3  2  1  8-6   2  11  
2. Eintracht Frankfurt  6  3  1  2  7-8  -1  10 
3. Sporting             6  2  1  3  8-9  -1   7
4. Marseille            6  2  0  4  8-8   0   6

Champions League Group E

                        P  W  D  L  F-A  GD  Pts
1. Chelsea              6  4  1  1 10-4   6  13  
2. Milan                6  3  1  2 12-7   5  10 
3. Salzburg             6  1  3  2  5-9  -4   6
4. Dinamo Zagreb        6  1  1  4  4-11  0   4

It could be a long night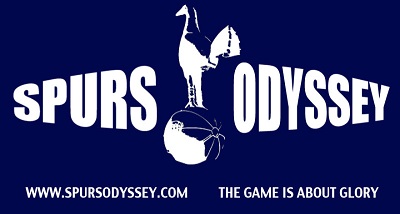 When we previewed our away match against Milan three weeks ago, there was naturally great reference to what was an epic win in the San Siro 12 years ago. That memorable Peter Crouch goal led to our progress to the quarter-finals of our first Champions League campaign, because the home match was a 0-0 draw.
That home leg was played effectively on the same day as this year's return match (Wednesday 9th March, 2011). Coincidentally, that match had been preceded by a trip to Molineux, when we had managed a 3-3 draw. Before the Wolves game and after the San Siro heroics, we had succumbed 3-1 at Blackpool, who made a one-season visit to the Premier League. A clean sheet against the Italian giants was a great achievement and a success. I wrote then, "Harry Redknapp has become the first English manager to take an English side through to the quarter-finals of the Champions League. Spurs have achieved that last night as a result of supreme performances by Sandro and Gallas – two of Harry's most recent signings – but of course it was a team performance."
A clean sheet tomorrow night will not be enough. We need goals, and at least two more than our opponents on the night. Away goals are meaningless now in Europe (not that we scored one), so should we win by just one goal, then extra-time will be played, with the danger of penalties.
Spurs have always been capable of mixing great and grim results. The 1-0 defeat on Valentine's Day was preceded by a miserable 4-1 loss at Leicester, after which Spurs fans felt (almost) as depressed as those Manchester United fans who endured Sunday's 7-0 plastering at Anfield. We haven't lost 7-0 at Anfield since September 1978, and that was with a team which included Hoddle, Ardiles and Villa!
After the 1-0 defeat in Italy, we had great home wins against West Ham and Chelsea before two more horrible 1-0 results away to Sheffield United and Wolves. The "great" Spurs team needs to show up tomorrow night, or else the season will effectively be over. Who, in their right minds, and on our current form, can see us holding onto fourth place? Liverpool are not the only team beneath us playing great – attractive – football, looking more than capable of overtaking us. A cloud of gloom hovers over "The Tottenham Hotspur Stadium" and will descend if we fall at this hurdle.
Defeat (it's not unthinkable) will put the future of our manager (back in the dug-out tomorrow) and our talisman (Harry Kane) in doubt.
Fraser Forster has not been the only common factor in our run of four defeats in our last six games, but I do think we are missing the speed of movement and shot-stopping skills of our captain. Forster is a big man and doesn't get to ground as quickly as I'd like. When he does, it is often with feet first. Saves have rebounded to the wrong feet on crucial occasions, last Saturday being just one example. The away game against Milan was Fraser's first Champions League game for Spurs, but he played in 23 Champions League games for Celtic including two against A.C Milan in 2013. Celtic lost 5-0 on aggregate against Milan and finished bottom of a group which also included Barcelona and Ajax.
Milan came into the first leg in bad form, having lost four of their preceding five games, but they have now won four of the last five, including our match. On Saturday they lost 2-1 away to mid-table Fiorentina and were grateful to Hernandez's 90th minute goal to reduce the deficit. Milan are currently fifth in Serie A.
Eric Dier's booking in the away game means he is suspended tomorrow night. Dier didn't take part on Saturday and the theory was that Spurs wanted to test their enforced back three of Romero, Lenglet and Davies for this game. Eric stands eighth in our all-time list of European appearances (55), 30 of which have been in Champions League games.
Inter are still without defenders David Calabria, and Alessandro Florenzi, along with midfielder Ismael Bennacer. They all missed the first leg.
As for predictions, how can any Spurs fan feel optimistic about the outcome? I don't, and I fear the best we'll achieve is extra-time and a penalty shoot-out exit. I hope to be wrong, of course.
Match referee Clement Turpin is an experienced official at domestic, European and International level. Monsieur Turpin and his on-field officials are from France. Msr. Turpin refereed three World Cup games and also Manchester United's recent Europa League win against Barcelona. Spurs have seen him three times before, but not since 2019 when we lost 7-2 at home to Bayern Munich. We did beat Borussia Dortmund 2-1 away in 2017 when Msr. Turpin was in charge. Harry Kane and Heung-min Son scored our goals. Clearly that result is the preferable omen here!
· Spurs' season is on the verge of falling apart: What are the issues?