Life will be different for Spurs Odyssey this season
Life has been different for us all of course since the onset of the Corona Covid-19 virus and the continuing worldwide pandemic. At the time of writing (September, 2020) we do not know when the threat of the virus will end, nor indeed if the crisis will ever be over, with the present uncertainty about the viability of a vaccine that perhaps would enable life to return to a true normality for everyone.
It is a full six months now since I attended and reported on my last live game in Leipzig last March. That is the longest time I have spent without watching live Premier League football since 1994, when I first invested in a home season ticket. There are many fans who have been "going to the match" for far longer, and indeed there is one guy I know who had not missed a first team game since the fifties! (My first game was in 1965)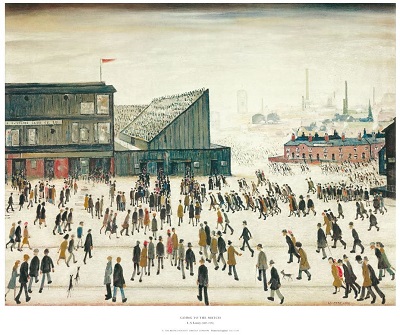 I've been lucky enough to have had an away season ticket since 2001, and since then have missed very few games, usually through illness, diabolical weather, or transport issues. There is talk of limited capacity attendances being permitted at stadia from October, but Covid-19 rules and restrictions are changing from day to day. The latest restriction on gatherings to no more than 6 people (with specified exceptions) is an example of the uncertainty of these times.
Even when paying customers are allowed back to games, I will be surprised if we are allowed to attend away games, as there will surely be pressure for the limited attendances to favour home fans. I would have to agree with such a policy. In any case with my advancing age and creaking knees, the pain and discomfort of standing throughout 90% of away games is becoming too much to bear for this fan.
I have been very proud to have been able to present match reports since 1997, and since 2001 Spurs Odyssey has included reports of virtually all games played at reserve, under-23, and youth level. This week the club announced the season's fixtures for the Under-23 and Under-18 sides, but because of the ongoing crisis, until further notice all games will be played behind closed doors.
Spurs Odyssey has been fortunate enough in recent years to have been granted a degree of press access to many games featuring members of the Development squad such as PL2 fixtures, European U-19 games and Youth Cup games. Our ardent youth football enthusiast and reporter Ray Lo has provided most of the reports on games at these levels since 2001. I even have some of his earlier reports, but they are not online. I first met Ray at a reserves game played at Clarence Park, St Albans in the 1990s. It is quite possible that a young Peter Crouch played in this game. Down the years, Ray and I have been lucky enough to watch the progress and in some cases advancement of many young players.
For example, I saw a 16-year-old Harry Kane captain our under-18 side. We did not know the future stardom and achievements that awaited "one of our own". Ray will have seen Japhet Tanganga, whose rise to the first team featured in episodes of this week's Amazon "All or Nothing" series, from the start of his public appearances in Spurs' Youth teams. Just try finding the official site's report of this game, reported by Ray 20 years ago when Spurs Reserves played Chelsea. I doubt very much that such a report can be found. In recent years I had a conversation with a club official who admitted that they used the Spurs Odyssey archive quite often. That's quite an accolade to Ray, who travelled up and down the country, across Europe and even the USA to report on matches and tournaments which featured his beloved youth teams. Just check the 23-year Spurs Odyssey archive for examples of Ray's coverage.
Ray was due to travel to Norwich for this game on 1st February this year (2020). Sadly, Ray was struck by one of several illnesses which have led to my very good friend being hospitalised for almost all of the 7 months since. Ray missed the fantastic 2-0 win over Manchester City in February which also featured in this week's Amazon programme. He hasn't personally seen a game since and was supposed to have travelled with us to Leipzig in March, which was the last game any of us could physically attend.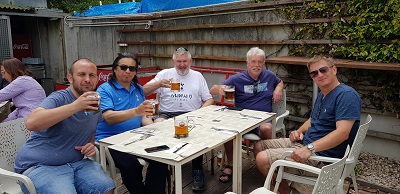 Here is a picture of our crew en route back from the Champions League Final in 2019. Ray is to my right, wearing the dark glasses. (L TO R – My son Greg Smith, Ray Lo, Paul Smith, Andy Park, Curtis Harman)
Ray is currently at home, being nursed to a degree of health whereby he can have a major operation later this year. Please hold him in your thoughts and prayers. My great hope is that Ray can make a full recovery and that in the not too distant future he can watch his beloved Spurs (at every level) in person.
In the meantime, Spurs Odyssey's ability to report on PL2 and Youth games will be extremely limited. Even first team reports will be affected if a) I cannot attend in person and b) a first team game is not televised. I shall seek to preview every first team game, which I hope will be of interest. That process starts later this week with my preview of Sunday's Premier League opener against Everton!
COYS!