· Premier League Matchday 14 - last year
· See the current injury list for all Premier League Teams
· All the Spurs Stats you could hope for here! THFC6061 Sports Stats

Full Record of Spurs -v- Brentford

Premier         Pl   W   D   L   For-Ag  Pts
Home             0   0   0   0     0-0    0
Away             0   0   0   0     0-0    0
============================================
Total (Prem)     0   0   0   0     0-0    0
============================================
Lge Div 1 
Home             0   0   0   0     0-0    0
Away             0   0   0   0     0-0    0
============================================
Total (Div 1)    0   0   0   0     0-0    0
============================================
Lge Div 2
Home             3   2   1   0     7-1    7
Away             3   1   1   1     5-4    3
============================================
Total (Div 2)    6   3   2   1    12-5   10
============================================
Total (Prem)     0   0   0   0     0-0    0
Total (Div 1)    0   0   0   0     0-0    0
Total (Div 2)    6   3   2   1    12-5   10
============================================
Grand Total      6   3   2   1    12-5   10
============================================

Last Six Premier League results:-

Spurs      -    WWLLDW
           
Spurs      2-1    A. Villa
Newcastle  2-3    Spurs
West Ham   1-0    Spurs
Spurs      0-3    Man Utd
Everton    0-0    Spurs
Spurs      2-1    Leeds

Brentford   -   LLLLDW

Brentford  0-1    Chelsea
Brentford  1-2    Leicester
Burnley    3-1    Brentford
Brentford  1-2    Norwich
Newcastle  3-3    Brentford
Brentford  1-0    Everton

Pos            P  W  D  L   F-A   GD  Pts
 9. Spurs     12  6  1  5  11-16  -6   19
11. Brentford 13  4  4  5  17-17   0   16 

We have played Brentford in the FA Cup and FL Cup. 

The details are:

FA Cup  Rd   H/A  Result  Goalscorers
21-22    1    A   2-0     Cantrell, Seed
45-46   3/1   H   2-2     Burgess, A.E. Hall
        3/2   A   0-2

FL Cup
92-93   2/1   H   3-1     Sheringham, Watson, Durie
        2/2   A   4-2     Anderton, Sheringham 2 (1p)
                          Turner
98-99   2/1   A   3-2     Carr, Dominguez, Vega
        2/2   H   3-2     Nielsen, Campbell, Armstrong

00-01   2/1   A   0-0
00-01   2/2   H   2-0     Leonhardsen, Iversen
20-21    SF   H   2-0     Sissoko, Son

Let's welcome "The Bees" - but not too warmly!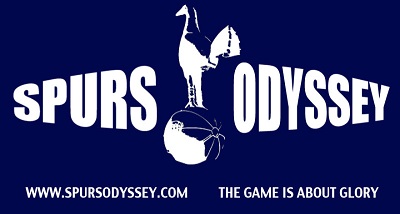 Congratulations to Thomas Frank's Brentford who won promotion through the Championship play-off final when they beat Swansea 2-0 in May. Brentford had finished third in the league, seven points above Swansea and clearly deserved their promotion on merit. When "The Bees" went two up within the first twenty minutes, the game was more or less over for "The Swans", who are now playing a third consecutive season in The Championship.
Brentford, who become the 50th club to play Premier League football lost just one of their last fifteen games of the season. That was a 1-0 away defeat to Bournemouth in the first leg of the play-off semi-final against Jonathan Woodgate's Bournemouth side. (Bournemouth are now managed by another ex-Spur - Scott Parker) Brentford overcame that first leg deficit with a 3-1 home win helped by 25-year-old Ivan Toney who finished Brentford's top scorer with 31 Championship goals. Toney signed last season from Peterborough where he had banged in 40 league goals in 76 games for "The Posh". Toney scored a penalty in the home game against Bournemouth and also to open the scoring in the final.
Brentford had three players named in The Championship's team of last season. These were defenders Ethan Pinnock, Rico Henry and striker Ivan Toney, all of whom have been ever-present in the Premier League this season. Toney has scored four league goals this season, while his usual strike partner Bryan Mbeumo has two. It's a little surprising they have not scored more, as they are potent players.
Brentford had two players in the Danish squad for Euro20 - midfielders Christian Norgaard and Mathias Jensen, both of whom have been with the West London club for two seasons. Norgaard was a playing substitute in 5 of Denmark's 6 games, including the semi-final against Engand. He now has 15 senior caps. Jensen was a playing substitute in all 6 of Denmark's Euro20 games and also has 15 caps. Norgaard is another ever-present this season in Brentford's midfield.
Brentford only ever played top tier football in 6 full seasons either side of World War Two. The last time we played "The Bees" in League football was in our 1949-50 promotion season. We had beaten the West London side 4-1 at Griffin park in August with goals by Len Duquemin, Les Bennett and two by Les Medley. Alf Ramsey made his Spurs debut in that game. The Brentford side included Ron Greenwood. The home game played in December was in front of 49,297 people at White Hart Lane. Eddie Baily scored our goal in a 1-1 draw.
Jimmy Gabriel, who died aged 80 in July this year, played 9 games for Brentford at the end of his football career in England in 1974 when "The Bees" were playing in the fourth tier.
Brentford only moved from Griffin Park at the start of last season. I remember going to Griffin Park in September 2000. Brentford's old ground was known for having a pub on every corner. They now have the brand spanking new "Brentford Community Stadium".
In recent seasons Brentford have lost good players to Premier League sides such as Benrahma (to West Ham), Ollie Watkins and Ezri Konsa (to Aston Villa) and Neal Maupay (to Brighton). Dean Smith was a former manager before his move to Villa. Smith is now with Norwich, who we meet on Sunday. When Brentford finished in the play-off zone in 2014-15, former Spur David Button was an ever-present in goal. Now 32, Button is on West Brom's books. Brentford's manager Thomas Frank, is a 48-year-old Dane who previously managed Brondby.
Brentford made a geat start to this season, beating Arsenal 2-0 in front of their exuberant home crowd. They only lost one of their first seven games, but recently suffered four consecutive defeats before drawing at Newcastle and then beating Everton, thanks to a Toney penalty. They have been missing goalkeeper Raya and defenders Ajer and Jorgensen (aka Zanka) in recent matches. These players wil be absent tomorrow.
Spurs had an unexpected day off playing due to the snow at Burnley on Sunday, but Antonio Conte had announced his team, which read as follows:-
Lloris (Capt.); Sanchez, Dier, Davies; Emerson Royal, Hojbjerg, Skipp, Reguilon; Lucas Moura, Kane, Son
Subs:- Gollini; Doherty, Tanganga, Sessegnon; Winks, Dele, Ndombele, Gil; Bergwijn
That selection showed faith in Sanchez, who had a nightmare in Slovenia, mitigated by the fact he was playing on the left side. I imagine we will see the same line-up tomorrow night. Brentford gave us a tough game in the Carabao Cup semi-final in January, and no game is straightforward for us at the moment. Nonetheless, I predict a 2-1 home win.
Following Wednesday night's games, Spurs dropped to ninth place, but would go sixth with a win in this match. On the other hand a win for Brentford would take them above Spurs and into sixth. That's some incentive!
The presence of Jon Moss for a 32nd Spurs game is not particularly welcome, in view of his performance when we lost 3-0 at Selhurst Park in September. Mr. Moss sent off Japhet Tanganga after two yellow cards.
· Spurs record in recent London Derby League matches