· Last season's game - Brighton 1 Spurs 0, 31.01.21
· Premier League Matchday 29 - last year
· See the current injury list for all Premier League Teams
· All the Spurs Stats you could hope for here! THFC6061 Sports Stats


Full League Record of Spurs -v- Brighton
 
Prem          Pl   W   D   L   For- Ag  Pts
Home           4   4   0   0    7 -  2  12
Away           4   1   1   2    3 -  6   4
==========================================
Total(Prem)    8   5   1   2   10 -  8  16  Pts per game 2.0
==========================================
Football Lge   
Home(Div 1)    4   2   1   1    6 -  4   6
Away(Div 1)    4   3   0   1    8 -  3   7
==========================================
Total(Div 1)   8   5   1   2   14 -  7  13
==========================================
Football Lge
Home(Div 2)    1   0   1   0    0 -  0   1
Away(Div 2)    1   0   0   1    1 -  3   0
==========================================
Total(Div 2)   2   0   1   1    1 -  3   1 
==========================================
Total(Prem)    8   5   1   2   10 -  8  16  
Total(Div 1)   8   5   1   2   14 -  7  13
Total(Div 2)   2   0   1   1    1 -  3   1   
==========================================
Grand Total   18  10   3   5   25 - 18  30
==========================================

Last Six Premier League results:-

Brighton   -    WLLLLL

Watford    0-2    Brighton
Man Utd    2-0    Brighton
Brighton   0-3    Burnley
Brighton   0-2    A. Villa
Newcastle  2-1    Brighton
Brighton   0-2    Liverpool


Spurs      -    LWLWWL
           
Spurs      0-2    Wolves
Man City   2-3    Spurs
Burnley    1-0    Spurs
Leeds      0-4    Spurs
Spurs      5-0    Everton
Man Utd    3-2    Spurs

Pos            P  W  D  L   F-A   GD  Pts
 8. Spurs     27 14  3 10  42-35   7   45
13. Brighton  28  7 12  9  26-34  -8   33

Beware of Brighton!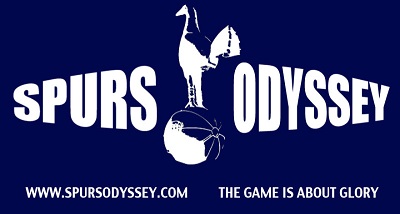 Despite the fact that Brighton have lost their last five games, and that we beat them comfortably in the FA Cup Fourth Round, there is every reason for Spurs to beware of Brighton! After all, we have lost our last two away games against "The Seagulls" and have consistently proved all season our ability to lose to any team. We have fallen behind Wolves now in the race for any place in Europe, and whether or not you believe we might yet get involved in the hunt for a Champions League place, this is a must-win game. On the plus side, Antonio Conte has a 100% win record against this team as a Chelsea and Spurs coach.
Graham Potter will view this as a crucial game for his side, who started the season so well and had a run of 11 games with only one defeat before they met Spurs in the FA Cup. Their problem after the first five league games when they won four and lost one was that they drew too many games (8 out of 10). They have slipped into the bottom half of the table, but I think it can be said they are in the Premier League's "no-man's-land." Brighton have scored just one goal in their recent defeats, and that was scored by Lewis Dunk from a corner. Finishing has been their problem for too much of the season. After Neil Maupay, their top scorer with 8, midfielders Mac Allister and Trossard come next with 4 apiece.
I was a little surprised when Brighton sold defender Dan Burn to Newcastle in January. He was not a regular starter but played a part in most games either at centre-back or full-back. Burn was born in Ashington, and I am sure it was not only the new money at Newcastle that drew him to territory close to home. I feel Brighton have lost some resilience with his departure. Overall, although it was money they could hardly refuse, the sale of Ben White to Arsenal at the start of the season has not helped.
This game was originally scheduled to be played on 12th December but was postponed because Spurs were in the midst of their deepest Covid crisis when the training ground had to be closed on the advice of health officials. This was just after our final Europa Conference League game had to be postponed and was ultimately forfeited. Although the sides have met in the FA Cup, this is our first league meeting, and we are in the middle of March. The return game is scheduled for mid-April.
Spurs' fans have bad memories of our last visit to The AMEX Stadium. (We were not allowed to travel last season) It was on 5th October 2019 in front of BT SPORT's lunchtime cameras. Maupay scored the first goal in only the third minute. Hugo suffered a nasty injury to his arm and had to be replaced by Gazzaniga. Aaron Connolly scored Brighton's second and third goals against a central defence that consisted of icons Alderweireld and Vertonghen. Connolly has only scored three more Premier League goals for Brighton and this season is on loan with Middlesbrough, although he did not feature in our recent cup defeat. Mauricio Pochettino would be in charge for just six more games. The only ones he would win were Europa League games against Red Star Belgrade.
Last season's game was one of three consecutive league defeats and had to be played behind closed doors due to Covid Lockdown regulations. Trossard was the scorer. My headline was "New coaching manual required. Maybe even a new coach". In less than three months Mourinho was gone, and although we had a League Cup Final against Manchester City, a difficult period continued for Spurs, which has still not been resolved.
We've won all four of our home games against Brighton, but only one of four away matches. We have to be careful. Brighton defender Adam Webster is said to be unlikely to play tomorrow due to a pelvic injury. Adam Lallana has had a hamstring injury and is also a likely absentee. Brighton's biggest defeat so far this season was the 3-0 at home to Burnley, who then beat us at Turf Moor.
Spurs' team news is no different than that for the Manchester United game with Skipp, Sessegnon and Tanganga still sidelined. I imagine Antonio will start with an unchanged eleven. My prediction is a 2-1 Spurs win.
P.S - With his next Premier League goal, Harry Kane will go clear fifth above Frank Lampard in the list of all-time top scorers in the Premier League. At the moment, he and Lampard have 177 Premier League goals. Sergio Aguero with 184 would be the next man in Harry's sights. One more away goal would make Harry top of the list of away Premier League goalscorers. There was of course top flight football before the Premier League and Jimmy Greaves scored 357 Division one goals in 516 appearances for Chelsea, Spurs and (just a few) West Ham. Greaves also scored 9 league goals for A.C. Milan in 10 appearances in Italy.
This is referee Rob Jones' second Spurs game. The first was our away win at Watford on New Year's Day. VAR will be Lee Mason, who performed the same role for the Vicarage Road game. This will be Mr. Jones ninth Premier league game this season.