· Last season's game - Spurs 4 Burnley 0, 28.02.21
· This season's away game - Burnley 1 Spurs 0, 23.02.22
· Premier League Matchday 37 - last year
· See the current injury list for all Premier League Teams
· All the Spurs Stats you could hope for here! THFC6061 Sports Stats


Full League Record of Spurs -v- Burnley
 
Prem          Pl   W   D   L   For- Ag  Pts
Home           7   6   1   0   20 -  3  19
Away           8   3   2   3   10 -  8  11
==========================================
Total(Prem)   15   9   3   3   30 - 11  30  Pts per game 2.0
==========================================
Football Lge
Home(Div 1)   34  17   7  10   75 - 44  41 
Away(Div 1)   34   6  10  18   44 - 74  22
==========================================
Total(Div 1)  68  23  17  28  119 -118  63
==========================================
Football Lge
Home(Div 2)   10   8   2  0    34 -  7  18 
Away(Div 2)   10   1   3  6     6 - 13   5  
==========================================
Total(Div 2)  20   9   5  6    40 - 20  23 
==========================================
Total(Prem)   15   9   3   3   30 - 11  30
Total(Div 1)  68  23  17  28  119 -118  63
Total(Div 2)  20   9   5   6   40 - 20  23   
==========================================
Grand Total  103  41  25  37  189 -149 116 
==========================================

Last Six Premier League results:-

Spurs      -    WLDWDW
           
A. Villa   0-4    Spurs
Spurs      0-1    Brighton
Brentford  0-0    Spurs
Spurs      3-1    Leicester
Liverpool  1-1    Spurs
Spurs      3-0    Arsenal

Burnley    -    LDWWWL

Norwich    2-0    Burnley
West Ham   1-1    Burnley
Burnley    2-0    S'hampton
Burnley    1-0    Wolves
Watford    1-2    Burnley
Burnley    1-3    A. Villa

Pos           P  W  D  L   F-A   GD  Pts
 5. Spurs    36 20  5 11  63-40  23   65
17. Burnley  35  7 13 15  32-49 -17   34

We meet at high noon on Sunday!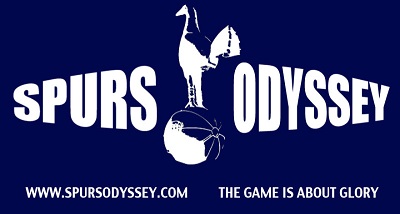 Spurs have a quick turn around after Thursday night's fantastic 3-0 win over Arsenal. Arsenal are already under pressure to gain maximum points from their Monday night trip to Newcastle and a last day match against Everton, who might still be seeking points to maintain their ever-present Premier League status. Spurs have a chance to win again, hopefully in front of another ultra-enthusiastic crowd, and to put further pressure upon Mikel Arteta's team. Antonio Conte has confirmed that Cristian Romero will be missing again, so we have to carry on without Romero, Sergio Reguilon, Japhet Tanganga, Oliver Skipp and Matt Doherty.
These are desperate times for Burnley. They have spent most of the season in the bottom three. The Turf Moor side climbed out recently after Sean Dyche was sacked after defeat at Norwich and with only 8 games left. Most observers thought the executive were crazy, but in came Burnley's U-23 team coach Mike Jackson and after a draw away to West Ham, the Lancashire side won three consecutive games with the best of timing. The last time Burnley won three successive league games was in March 2019, when they climbed away from the relegation zone.
Now Burnley have three games remaining. They are above Leeds only on goal difference, which in fairness is far superior. Leeds have to play Brighton and Brentford. This first Burnley test comes against a Spurs side which has beaten them 6 out of the 7 times they have met on home ground. Three of those wins have been by big margins too. In our December 2019 5-0 win (refereed incidentally by today's official Kevin Friend) Heung-min Son scored his famous box-to-box goal which won many awards, both domestic and International. Even Moussa Sissoko scored!
Mr. Friend also refereed last year's home game which we won 4-0. Gareth Bale scored two of our goals. Burnley will no doubt take encouragement from their 1-0 home win over Spurs in February, when Dyche-inspired true grit and a header by club captain Ben Mee from a late free kick was enough to give his side the win. That result will be counted among the various "if only" disappointments in a season we had chances to make qualification for the Champions League a more likely prospect (should we fail). Mee ( a veteran of 351 league games for Burnley) has been absent since 1st March but has been helping out on the coaching staff since Dyche's departure. He won't be fit to play for this game but might be available before the season ends.
Those three recent Burnley wins were against Southampton, Wolves and Watford. Last week, they lost at home to Aston Villa, who they meet again on Thursday. These two games against Villa have been the latest on the football calendar since the 19th century. Even as late as 1924, teams were more often than not playing their home and away fixtures in consecutive games, or at least very close together. In that year, Spurs' campaign ended with an April 26th 2-2 draw at Turf Moor, before we won 1-0 at home the following week on May 3rd. Incidentally, Burnley played and beat Arsenal 4-1 between our two games. Burnley finished 17th and survived.
Burnley's final game will be at home against Newcastle. Clearly, the issue of their survival is very much touch and go. The club has had to cope with a squad smaller than most (they have used 23 players this season) and has not been helped by recent injuries to key players. Ashley Westwood was stretchered off in the West Ham game with a distressing ankle injury. Last week, James Tarkowski went off with a tweak to his hamstring and is doubtful.
Striker Wout Weghorst was signed in January to replace Chris Wood, who went to Newcastle, but has only scored two goals. Summer signing Max Cornet is a trickier player and tops Burnley's score chart with 8 league goals.
Aaron Lennon has appeared in 25 league games this season. Aaron made his 400th Premier League appearance in the Burnley v Liverpool game played in February, thus becoming the 40th player to reach such a milestone. 266 of those appearances were for Tottenham.
In Sean Dyche's last six games, Burnley scored just three goals, all in one game, against Everton. In Jackson's charge they have scored seven times and in five of their six games. I have noticed that Dwight McNeil has been deployed more on the right. You might see Lennon, Rodriguez or Cornet on the left.
The game is being televised by BT Sport, at whose behest we have such an early kick off. We meet at High Noon. Do not forsake me, oh my Tottenham! My prediction is 3-1 to Tottenham. The Spurs Odyssey match report will be prepared by Declan Mulcahy and will be published on Monday afternoon.
Match referee Kevin Friend is in charge of Spurs for the 33rd time, and for the second time this season. His last Spurs game was the 2-0 home defeat by Wolves in February. We must hope for better on this occasion! Mr. Friend's first Spurs game was in November, 2009 when we beat Sunderland 2-0 at White Hart Lane. The last time Mr. Friend refereed a Burnley game they beat Brighton 3-0 away in February.