· Last season's game - Leeds 3 Spurs 1, 08.05.21
· This season's home game - Spurs 2 Leeds 1, 21.11.21
· Premier League Matchday 27 - last year
· See the current injury list for all Premier League Teams
· All the Spurs Stats you could hope for here! THFC6061 Sports Stats

Full League Record of Spurs -v- Leeds United

Premier         Pl  W  D  L  For- Ag  Pts
Home            14  8  3  3  25 - 14  27
Away            13  2  3  8  12 - 24   9
========================================
Total (Premier) 27 10  6 11  37 - 38  36  1.33 Pts per game
========================================
Football Lge
Home (Div 1)    28 14  8  6  47 - 34  37
Away (Div 1)    28  6 10 12  32 - 42  23
========================================
Total (Div 1)   56 20 18 18  79 - 76  60
========================================
Football Lge
Home (Div 2)     4  3  1  0  10 -  4   7
Away (Div 2)     4  1  1  2   3 -  5   3
========================================
Total (Div 2)    8  4  2  2  13 -  9  10
========================================
Total (Premier) 27 10  6 11  37 - 38  36
Total (Div 1)   56 20 18 18  79 - 76  60
Total (Div 2)    8  4  2  2  13 -  9  10
========================================
Grand Total     91 34 26 31 128 -123 106
========================================

Last Six Premier League results:-

Leeds      -    WLDLLL

West Ham   2-3    Leeds
Leeds      0-1    Newcastle
A. Villa   3-3    Leeds
Everton    3-0    Leeds
Leeds      2-4    Man Utd
Liverpool  6-0    Leeds

Spurs      -    WLLLWL
           
Leicester  2-3    Spurs
Chelsea    2-0    Spurs
Spurs      2-3    S'hampton
Spurs      0-2    Wolves
Man City   2-3    Spurs
Burnley    1-0    Spurs

Pos         P  W  D  L   F-A   GD  Pts
 8. Spurs  24 12  3  9  31-32  -1   39 
15. Leeds  25  5  8 12  29-56 -27   23 

The Northern Tour continues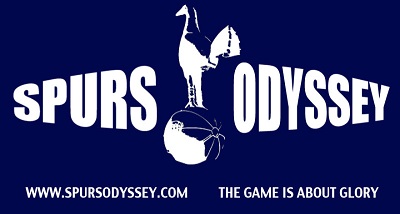 Spurs' third match in a series of four games in the North of England continues with a trip to Elland Road, where our fans have not been in attendance since a January 2013 FA Cup tie, which we lost. We lost last season's league game too, when Covid prevented anybody attending.
Last week's league meeting between Leeds and hated rivals Manchester United (who don't Leeds fans hate?) was a feisty affair on and off the pitch. Referee Paul Tierney showed 9 yellow cards (6 of which were to Leeds players) and Manchester United players were pelted with missiles when they celebrated their third goal in the corner where there was a junction between Leeds and visiting fans. Leeds fans have got recent form for misbehaviour in the Elland Road Stadium too. This will not be an easy trip for the Spurs team, or their fans.
It was not only missiles pelting last week either. Very heavy rain for most of the game challenged the players, but the pitch held out well. I believe Leeds re-laid their pitch last summer, having paid for Spurs' reserve turf from the Hotspur Way training ground in the 20-21 season.
Cult figure Marcelo Bielsa will be 67 this summer, when his current contract ends. Bielsa will have completed four seasons with the club who will always be grateful to him for their return to the top flight after a long absence. Leeds have been hampered by injuries to key players virtually all season. Striker Patrick Bamford has missed all but six league games and hasn't played since 5th December. He has an ongoing knee injury that may yet require surgery. Captain Liam Cooper and England International Kalvin Phillips are out with thigh injuries. Cooper is in his eighth season with Leeds and was signed from Chesterfield in August 2014.
The attraction of Leeds' attacking style is well known, with Brazilian Raphinha, Spaniard Rodrigo, former Manchester City man Jack Harrison and Manchester United man Daniel James usually to the fore. Raphinha was replaced at half-time in Leeds' 3-0 defeat at Goodison Park and only came on at half-time against Manchester United. The unreliability of Leeds' defence is well known too, and they have now conceded 56 goals, more than any other Premier League team so far this season.
Both teams are licking their wounds. Spurs went from the sublime to the ridiculous losing to Leeds' relegation rivals Burnley after a glorious win away to Man City. After the Man United defeat, Bielsa's men suffered a 6-0 rout at Anfield. (See the full details in my latest Premier League Review.) Leeds' last win was a 3-2 at The London Stadium, when Harrison scored a hat-trick. That win was revenge for Leeds' FA Cup exit the previous week at the same venue. Spurs have won just two of their last six league games. Both were 3-2 wins. Both were away from home. I think we can guarantee goals tomorrow.
Robin Koch was substituted against Man Utd last week with a head injury, and apparently it was the cut and not concussion that kept him out of Wednesday night's Liverpool game. He is apparently ready to play tomorrow, as is centre-back Diego Llorente, who had a thigh injury.
Spurs will be missing Rodrigo Bentancur, who picked up an ankle injury on Wednesday. I assume Harry Winks will step in for this game. Oliver Skipp and Japhet Tanganga are still not ready, but are thought not to be far off fitness now. Sergio Reguilon was on the bench on Wednesday, and I would like to see him, rather than Ryan Sessegnon up against Raphinha, or whoever plays on the Leeds right flank. With a fifth round FA Cup tie coming up on Tuesday, I would anticipate other changes, but we will wait for tomorrow to see what they might be.
The game kicks off at 12.30pm and is being shown on BT SPORT here in the UK. My reckless/foolhardy/foolish (call it what you will) prediction is for a 3-1 Spurs win. Don't trust me though, because that was my prediction for Burnley. You can trust me to write and post a report asap after the game, perhaps even on Saturday night. Look out for the post-match survey too.
Match referee Craig Pawson was the subject of much social media comment last week, after his apparent disappointment at Spurs' late winner at The Etihad. We've lost five and drawn one of the last six games he has refereed. Our last win with Mr. Pawson in the middle was in June 2020 when we beat West Ham. This will be Mr. Pawson's 27th game in charge of Spurs. He was born in Sheffield. Leeds have not won any of their last three games with this referee either.