· Last season's game - Spurs 1 Liverpool 3, 28.01.21
· Premier League Matchday 18 - last year
· See the current injury list for all Premier League Teams
· All the Spurs Stats you could hope for here! THFC6061 Sports Stats

Full league history - Spurs v Liverpool:-

Premier     Pl   W   D   L   For-Ag  Pts
Home        29  12   7  10   39 -41  43
Away        29   2   8  19   27 -59  14
========================================
Total(Prem) 58  14  15  29   66 -100 57  0.98 Pt per game
========================================
Football Lge
Home(Div 1) 49  24  10  15   71 -58  62
Away(Div 1) 49   4  14  31   38 -95  24
========================================
Total(Div 1)98  28  24  46  109 -153 86
========================================
Total(Prem) 58  14  15  29   66 -100 57
Total(Div 1)98  28  24  46  109 -153 86
========================================
Grand Total 156 42  39  75  175 -251 143
========================================

Last Six Premier League results:-

Spurs      -    LLDWWW
           
West Ham   1-0    Spurs
Spurs      0-3    Man Utd
Everton    0-0    Spurs
Spurs      2-1    Leeds
Spurs      2-0    Brentford
Spurs      3-0    Norwich

Liverpool  -    WWWWWW

Liverpool  4-0    Arsenal
Liverpool  4-0    S'hampton
Everton    1-4    Liverpool
Wolves     0-1    Liverpool
Liverpool  1-0    A. Villa
Liverpool  3-1    Newcastle

Pos           P  W  D  L   F-A   GD  Pts
2. Liverpool 17 12  4  1  48-13  35   40
7. Spurs     14  8  1  5  16-17  -1   25

Should Liverpool come to town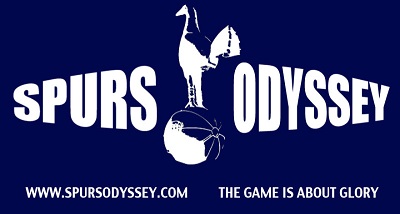 Three midweek Premier League fixtures were lost to Covid and at the time of writing, half of the weekend programme has already been lost. In the circumstances this preview is written from the perspective of "should Liverpool come to town" (i.e - if the game is played). I am half expecting the game not to go ahead. I will be enjoying a family weekend come what may, whether or not I see a live football match. My computer is staying at home and Spurs Odyssey will resume service on Monday afternoon. The post-match survey is also likely to be delayed.
As written in my latest Premier League review Liverpool "... were missing Van Dijk, Fabinho and Curtis Jones with "possible" positive tests. No doubt they await the result of PCR tests. In truth Jurgen Klopp might have rested one or more of these players and his team was still strong. Konate came in to partner Matip. The midfield three was Oxlade-Chamberlain, Henderson and Thiago. Salah, Jota and Mane were the front men." Konate is a 22-year-old French under 21 defender who was signed from Leipzig for a reported £35 million.
Liverpool still beat Newcastle 3-1 and have won their last six Premier League games. Along with Manchester City they are flying at the top of the league. "The Reds" waltzed through their Champions League group and have drawn Antonio Conte's last team - Inter - in the Round of 16. Liverpool are scheduled to play Leicester in the Carabao Cup quarter-final on Wednesday - Covid permitting. Leicester's Sunday game at Goodison Park is one of those already postponed.
The Premier Injuries site still lists Emerson Royal, Bryan Gil, Heung-min Son, Oliver Skipp, Dane Scarlett, and Lucas Moura as Covid absentees. Sergio Reguilon was apparently subject to a late fitness test for Leicester, but the player himself suggested to us via Twitter after the Norwich game that he would be fit. Emerson is currently shown as 75% fit. Lucas Moura and Reguilon are shown as having a 50% chance of playing. Cristian Romero is out till the New Year.
Judging the above assessments, we are still able to field 8 of those who started against Norwich two weeks ago, plus subs Doherty, Sessegnon and Bergwijn. You can add unused subs Rodon, Winks, Dele and Ndombele to the equation. Lo Celso is also back in training and fit. The situation of Emerson and Reguilon and even some of the other Covid victims might well improve before Sunday's 4.30pm kick-off (SKY).
On December 15th 2013, we played Liverpool at home and lost 5-0. our next game was a home League Cup quarter-final against West Ham, which we lost. We are scheduled to play West Ham next Wednesday and must hope those circumstances are not repeated.
Last year at Anfield, we lost 2-1 and also lost our top place in the Premier League. How things went downhill after that!
Liverpool have won six consecutive league matches, and three consecutive away league matches, against Spurs for the first time in their history. They became the second Premier League club (after Chelsea) to score 100 goals against Spurs. Their win means that we now average less than a point per game (0.98) against a third Premier League team. Chelsea and Manchester United are the other two teams.
Mo Salah continues to be at the very top of his game. He leads the Premier League score chart with 15 goals so far this season and has now scored 110 Premier League goals for Liverpool. His goal against Newcastle was his 22nd club goal this season. Salah also equalled Jamie Vardy's record of scoring or assisting in 15 consecutive Premier League matches.
Meanwhile, although has has scored 8 club goals (and 10 for his country), Harry Kane has just one Premier League goal to his name. He has to improve that situation, and will no doubt be inspired by the presence on the pitch of one of his great recent rivals.
In normal times, this would be a sell-out. Let's hope for a bumper crowd and a smashing game. Newcastle put up a decent fight. Can we go one better? Here's hoping!
Spurs Odyssey was saddened to hear (on 28/09/21) of the passing of another of our 1966 World Cup heroes Roger Hunt, aged 83. His total of 244 league goals remains the Liverpool club record. For his goalscoring feats, and his gentlemanly conduct on the pitch, he was dubbed "Sir Roger" in the chants of the fans on the Kop.
I will also mention the late Ray Kennedy who had great success with Liverpool, but famously scored the goal at White Hart Lane in May 1971 which secured the league element of Arsenal's first double.
Paul Tierney is the allocated referee for this game. It will be his 15th Spurs game. Previously this season he has overseen our home defeat by Chelsea and away defeat by West Ham. That recent record does not augur well for this result.