· Last season's game - Spurs 0 Leicester 2, 20.12.20
· This season's away game - Leicester 2 Spurs 3, 19.01.22
· Premier League Matchday 35 - last year
· See the current injury list for all Premier League Teams
· All the Spurs Stats you could hope for here! THFC6061 Sports Stats


Full Record of Spurs -v- Leicester City

Premier       Pl  W  D  L   For- Ag Pts
Home          15  7  3  5   30 -25  24
Away          16  7  2  7   29 -27  23
======================================
Total(Prem)   31 14  5 12   59 -52  47  1.51 Pts per game
======================================
Football Lge
Home(Div 1)   29 13  6 10   64 -46  34
Away(Div 1)   29 16  4  9   53 -54  40
======================================
Total(Div 1)  58 29 10 19  117 -100 74
======================================
Football Lge
Home(Div 2)    7  3  3  1   12 - 7   9
Away(Div 2)    7  4  1  2   14 -13   9
======================================
Total(Div 2)  14  7  4  3   26 -20  18
======================================
Total(Prem)   31 14  5 12   59 -52  47 
Total(Div 1)  58 29 10 19  117 -100 74
Total(Div 2)  14  7  4  3   26 -20  18
======================================
Grand Total  103 50 19 34  202 -172 137
======================================

Last Six Premier League results:-

Spurs      -    WWWWLD
           
Brighton   0-2    Spurs
Spurs      3-1    West Ham
Spurs      5-1    Newcastle
A. Villa   0-4    Spurs
Spurs      0-1    Brighton
Brentford  0-0    Spurs

Leicester  -    WDWLDD

Leicester  2-1    Brentford
Man Utd    1-1    Leicester
Leicester  2-1    C. Palace
Newcastle  2-1    Leicester
Everton    1-1    Leicester
Leicester  0-0    A. Villa

Pos            P  W  D  L   F-A   GD  Pts
 5. Spurs     33 18  4 11  56-38  18   58
11. Leicester 32 11  9 12  47-51  -4   42 

There will be goals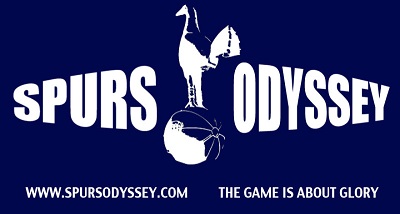 This game was re-scheduled and became a May fixture due to Leicester's progress to the Europa Conference League semi-final game against Jose Mourinho's Roma. Having drawn Thursday night's game 1-1, Brendan Rodgers' side needs a win in Rome next week to maintain any real chance of European football next season. They fielded a strong side and Rodgers will surely seek to protect one or two key players and rotate his selection.
Leicester's season has been severely hampered by injuries, such as the pre-season leg fracture suffered by Wesley Fofana who has made more European appearances than Premier League appearances since his return at the beginning of April. Fofana has played all 90 minutes in all the recent games he has played, sitting out the Newcastle game, which significantly was the one game Leicester lost in April. Jamie Vardy has only appeared in four games this calendar year, starting two of those games, including the Roma game. Ndidi is a definite absentee, due to a knee injury suffered in March which will keep him out for the remainder of the season.
We've had three recent games against "The Foxes" played in May. Spurs have won all three of those games. Firstly there was the astounding 6-1 win five years ago at the King Power Stadium when Harry Kane scored four and Heung-min Son scored two goals. That was the joint heaviest defeat suffered by reigning Premier League Champions, adding to that of Manchester United against Manchester City in October 2011.
The following year we beat Leicester 5-4 at Wembley in a crazy end of season game. Both Kane and Vardy scored twice. Vardy scored twice (both penalties) in our 4-2 away win last year. Harry Kane scored our first goal, but Gareth Bale secured seventh place and our entry for the Europa Conference League with two late goals which put him into double figures with 11 Premier League goals for the season. Whilst our Europa Conference League campaign this season was a disappointment, we were denied the chance to even play our last group game because of Covid and had to forfeit the game. Leicester finished third in their Europa League group phase.
As can be seen in the statistics chart above this fixture has a strong history of goals scored in 103 League fixtures since 1919, averaging 3.63 goals per game. Indeed, we won our first Football League meeting 4-0, and the very first meeting between the clubs in an FA Cup tie in 1914 was drawn 5-5! The only goalless game was in a March 1948 Division Two match. There is a 3.58 goals per game ratio in our 31 Premier League meetings.
Harry Kane has scored 18 goals against Leicester and 16 against goalkeeper Kasper Schmeichel – it's the most goals he's scored against any side or any goalkeeper.
We now average 1.51 points per game in 31 Premier League meetings with Leicester. Harry Kane's goal in this season's away game was not only his 18th in 17 appearances against Leicester, but it was our 200th League goal against "The Foxes" in 103 League meetings, of which we have won 50.
Regarding our sensational away win in January, no team in Premier League history has been losing a match as late as Tottenham Hotspur (2-1 at 94:52) and still gone on to win the game. Manchester City previously held the record after winning a game that they were losing on 91:14. That was the famous Martin Tyler "Aguero!" moment when City beat QPR 3-2 in 2012 to seize the title.
James Maddison, Youri Tielemans and Harvey Barnes are all players likely to feature, but 23-year-old midfielder Kiernan Dewsbury-Hall has been a player who has caught the eye this season. Dewsbury-Hall sounds like a posh name, but this lad is a hard grafter and has plenty of pace and flair in his armoury. He is a staple in the Leicester side this season and has played every minute of their 8 April games.
As my headline says, I am convinced there will be goals in this game (2pm kick off tomorrow, not televised in UK), and I am predicting a 3-1 win for Spurs. Whilst we hope to pip Arsenal to the last Champions League place, I reckon we need 7 points from our last five games to guarantee fifth place and at least Europa League football next season. There have been times this season when qualification for Europe seemed a fantasy. Sergio Reguilon is not available (groin), so Ryan Sessegnon will start in an unchanged team.
Did you know? - 24-year-old Ademola Lookman (who is still on loan from Leipzig) was born in Wandsworth and made 11 appearances for England's Under-21 side, the last of which was in March 2019 against Germany. In February this year FIFA accepted Lookman's request to switch his International allegiance to that of Nigeria.
I understand that match referee Jon Moss is retiring at the end of this season. Mr. Moss, 51, has been announced as the new manager of the select group one referees, who take charge of Premier League matches. This could be his last game in charge of Spurs. He has refereed six of our games this season, including the dramatic away win against Leicester.