∑ Last season's game - Spurs 1 Newcastle 1, 27.09.20
∑ This season's away game - Newcastle 2 Spurs 3, 17.10.21
∑ Premier League Matchday 31 - last year
∑ See the current injury list for all Premier League Teams
∑ All the Spurs Stats you could hope for here! THFC6061 Sports Stats





Full Record of Spurs -v- Newcastle United
 
Prem         Pl   W   D   L    For-Ag  Pts
Home         26  14   2  10    38 -30  44
Away         27   9   6  12    40 -51  33
==========================================
Total(Prem)  53  23   8  22    78 -81  77  1.45 Pts per game
==========================================
Lge Div 1
Home         43  24   7  12    87 -48  59
Away         43  15  14  14    70 -76  45
==========================================
Total(Div 1) 86  39  21  26   157 -124 109
==========================================
Lge Div 2
Home          6   1   3   2     6 - 7   5
Away          6   3   0   3     6 - 4   6
==========================================
Total(Div 2) 12   4   3   5    12 -11  11
==========================================
Total(Prem)  53  23   8  22    78 -81  77
Total(Div 1) 86  39  21  26   157 -124 109
Total(Div 2) 12   4   3   5    12 -11  11
==========================================
Grand Total 151  66  32  53   247 -216 196
==========================================

Last Six Premier League results:-

Spurs      -    LWWLWW
           
Burnley    1-0    Spurs
Leeds      0-4    Spurs
Spurs      5-0    Everton
Man Utd    3-2    Spurs
Brighton   0-2    Spurs
Spurs      3-1    West Ham

Newcastle  -    DWWWLL

West Ham   1-1    Newcastle
Brentford  0-2    Newcastle
Newcastle  2-1    Brighton
S'hampton  1-2    Newcastle
Chelsea    1-0    Newcastle
Everton    1-0    Newcastle

Pos            P  W  D  L   F-A   GD  Pts
 5. Spurs     29 16  3 10  47-36  11   51
15. Newcastle 29  7 10 12  32-49 -17   31 

Playing a happy "Toon"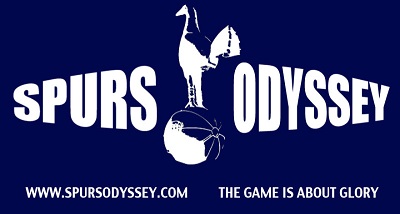 Domestic football is back after the final International break of the current season, and it seems we will be playing a happy "Toon" in Sky TV's Super Sunday match, kicking off at 4.30pm.
The Newcastle squad has been enjoying sunshine training at Dubaiís Nad Al Sheba sports complex, and even players such as Isaac Hayden and Ciaran Clark who were omitted from manager Eddie Howe's premier League squad of 25 in January have tagged along. I've also seen positive comments from club captain Jamaal Lascelles who isn't getting so much game time now, since the arrival of Dan Burn from Brighton. Howe said, ďItís very important we treat everyone with love and careĒ, regarding the inclusion of players who he excluded from his squad.
When the former Bournemouth coach took over as manager of the Saudi-backed Newcastle club in November, the team was without a win. Their first win came in early December against a Burnley side that was also fighting relegation, but Newcastle had to wait until late January for their second win of the season. Even at Christmas, the Tynesiders seemed to be doomed with just 10 points on the board, but their 1-0 away win against Leeds was the first of six wins in seven games. The other game was a 1-1 draw away to West Ham.
Now, despite two consecutive defeats away to Chelsea and a struggling, desperate Everton side, Newcastle have 31 points and stand nine points above the bottom three where they spent so much of the season. Whilst not mathematically safe, Newcastle can surely be optimistic with five of their remaining eight games (after Spurs) at home.
Former Bournemouth players Callum Wilson and Ryan Fraser had been signed by Steve Bruce over a year before Howe's arrival, but the new man has had to manage most of his time in charge without Wilson who suffered an achilles injury and hasn't played since December. Wilson is not likely to return before the end of this month. Fraser has been deployed more by Howe than he was by Bruce and the Scottih winger has played a full part in the recent recovery.
Howe has also been hampered by the absence of the exciting Allan Saint-Maximin, who is likely to be fit to play on Sunday. Former Spur Kieran Trippier was a high profile January arrival from Atletico Madrid in January and scored goals in consecutive games recently before suffering an ankle injury which will keep him out of a return to Tottenham. One of Trippier's goals was a superb free kick in early February against Everton. Chris Wood was signed from Burnley for £25 million and scored his one club goal so far at Southampton. Wood was in goal-scoring form last week for New Zealand, scoring twice in both their games against Fiji and New Caledonia.
Finally, a very popular January signing has been 24-year-old Brazilian midfielder Bruno Guimaraes, who, like Chris Wood, scored his first Newcastle goal at Southampton, and on Wednesday night scored his first senior goal for Brazil in a 4-0 win over Bolivia. Guimaraes was signed from Lyon.
Like Spurs in 2005/06, Newcastle are having the shortest possible season. Unlike Spurs, who challenged for Champions League football, only to be foiled by "Lasagne-Gate", Newcastle have spent most of the season battling against relegation. They fell at the first hurdle in their League Cup campaign to Burnley (on penalties) and suffered a shock home defeat in the FA Cup Third round to League One Cambridge United.
This is Newcastle's fourth consecutive away game. Their next three games are at home to Wolves, Leicester and Crystal Palace respectively. Three of their last four games will be against Liverpool, Manchester City and Arsenal.
Steve Bruce's 1000th game as a manager was his last for Newcastle in their home defeat against Spurs in October. Just three days after our game, Bruce's departure was announced "by mutual consent". That was the first game at St. James' Park after the Saudi-inspired takeover. Callum Wilson gave the home side a dream start after only two minutes, before Tanguy Ndombele equalised with his last Spurs goal (to date). Kane and Son added first half goals. An Eric Dier own goal gave Newcastle hope, but we saw the game out and climbed to fifth place, where we sit going into this weekend.
Hopefully all our International players are unscathed after their travels. Ben Davies did not take part in Wales' friendly against Czech Republic and was sent back early as a precaution with a slightly tight hamstring. Otherwise I do not believe there are any new injury concerns. Steven Bergwijn had a fruitful time playing in both Netherlands' friendly matches. He scored two in his country's 4-2 win over Denmark (for whom Christian Eriksen scored with his first touch after coming off the bench), and the only goal in a 1-1 draw against Germany.
Harry Kane matched Sir Bobby Charlton's 49 England goals with his penalty against Switzerland. To cap that, Harry has won the Premier League player of the momth award for the seventh time, equalling the record number won by Sergio Aguero. "Sonny"'s first goal against West Ham was voted by our fans as the club's best goal in March.
We will all be hoping for a Spurs win on Sunday before cheering on Crystal Palace on Monday night against Arsenal. I am predicting a 3-1 win for Spurs, despite Newcastle's recent form and confidence. The "spursometer" is coming to an end soon, but public voting will continue throughout April, so look out for the post-match survey and report!
Did you know?:-
1. Spurs have yet to draw a game in this calendar year. They did draw their last game of 2021 - 1-1 at Southampton.
2. We played Newcastle away on the corresponding weekend last year, drawing 2-2. Harry Kane scored both our goals.
Surprisingly, Martin Atkinson, who is one of the most experienced of our referees, is in charge of a Spurs game for the first time this season. Mr. Atkinson first refereed us nearly 17 years ago in August 2005. His last game in the middle with Spurs was our home win over Wolves last season. This will be Mr. Atkinson's 20th Premier League game this season.