· First leg report - Chelsea 2 Spurs 0, 05.01.22
· Last week's preview
· See the current injury list for all Premier League Teams
· All the Spurs Stats you could hope for here! THFC6061 Sports Stats

Spurs Full Cup Record against Chelsea


FA Cup

SEASON   RD   H/A   Score SCORERS

09-10    2     A     1-0  Humphreys
56-57    4     H     4-0  Harmer R Smith 
			  Stokes Medwin
63-64    3     H     1-1  Dyson
         3R    A     0-2
64-65    5     A     0-1
66-67    F     N     2-1  Robertson, Saul
81-82    6     A     3-2  Archibald Hoddle 
			  Hazard
01-02    6     H     0-4
06-07    6     A     3-3  Berbatov, o.g., Ghaly
06-07    6R    H     1-2  Keane(pen)
11-12    SF    N     1-5  Bale, 56
16-17    SF    N     2-4  Kane, Dele


League Cup

71-72   S-F    A     2-3  Chivers, Naylor
71-72   S-F    H     2-2  Chivers, Peters
90-91   Q-F    A     0-0
90-91   Q-F    H     0-3
01-02   S-F    A     1-2  Ferdinand
01-02   S-F    H     5-1  Iversen, Sherwood
                          Sheringham, Davies
                          Rebrov
07-08    F     N     2-1  Berbatov (pen), Woodgate
14-15    F     N     0-2
18-19   SF(1)  H     1-0  Kane (pen)
18-19   SF(2)  A     1-2  Llorente
                                             Lost 2-4 pens
20-21    4     H     1-1  Lamela
                                             Won 5-4 pens
21-22   S-F(1) A     0-2

Hoping for an early goal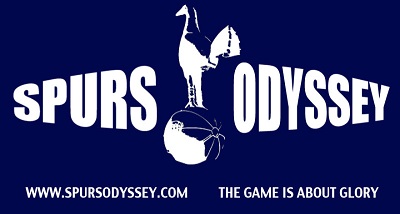 We have met Chelsea in three previous league cup semi-finals and two finals. Our two-goal deficit from last week's first leg is the biggest we have had in all four semi-finals. An early goal for Spurs is imperative. Eric Dier was well enough to be sitting behind our substitutes bench on Sunday and could be seen scowling at Tanguy Ndombele as he made his slow progress off the pitch when we were losing, and he was substituted. Unfortunately, it seems that Dier will not be risked tonight, so I am expecting a back three of Sanchez, Tanganga and Davies.
We also know that Son Heung-min will be absent and we will not see Cristian Romero before the end of the month - just in time for him to jet off to South America and play in two World Cup qualifers for Argentina, I suppose. Steven Bergwijn is close to fitness but is also not likely to be risked tonight. I wouldn't mind seeing Ryan Sessegnon in the left side attacking position. We could field a team that reads:- Llloris; Sanchez, Tanganga, Davies; Emerson Royal, Skipp, Hojbjerg, Reguilon; Lucas Moura, Kane and Sessegnon.
I was surprised to see Chelsea field such a strong side on Saturday against National League promotion hopefuls Chesterfield. The team included Christensen, Ziyech, Kovacic, Hudson-Odoi, Pulisic, Lukaku and Werner with Loftus-Cheek, Barkley and Havertz among those coming off the bench. Thomas Tuchel might have Azpilicueta, Thiago Silva, and Kante available for this game. Arrizabalaga was rested for the Chesterfield game and should be in goal.
Both teams have big games at the weekend. Spurs are at home to Arsenal on Sunday. Chelsea are away to Manchester City on Saturday lunchtime. Thomas Tuchel might want to hold something in reserve for that game. There will be an army of Chelsea fans in our stadium, but it seems we have not sold out the home section because season ticket holders were offered the chance to purchase guest tickets for the game in the last week. I know some people still have Covid fears, but it seems that Spurs fans do not have too much hope in their team.
Realistically, the tie could already be over, and if Chelsea score that will surely put an end to any Spurs hopes. I am not bouncing with optimism and dare not predict a Spurs win.
When we met Chelsea at this stage in 2002 (winning 6-3 on aggregate) we had lost both previous League Cup ties against Chelsea. The first of those was the 1971-72 semi-final about which Brian Judson wrote the following in 2002:-
Those who saw the 1971-72 Semi-Final ties will not wish to recall them. In the first leg (played on 22nd December, 1971), Peter Osgood opened the scoring in the first half. Spurs then struck back in the second half with two goals in three minutes. Terry Naylor hit the only goal he scored for Spurs and Martin Chivers put us ahead. But in a grandstand finish, Chelsea scored twice in the last fifteen minutes. The first goal was scored by Chris Garland, his first goal for the club, and John Hollins converted a penalty after Naylor had handled the ball in the Tottenham penalty area. I was convinced at the time the ball had bounced up off a divot rather than Naylor deliberately handled the ball.
The second leg (played on 5th January, 1972)was even more dramatic. The two Martins, Chivers and Peters, twice put us ahead. Peters' goal came from the penalty spot. Garland scored the first equaliser. The second equaliser was highly controversial. Spurs conceded a foul on the edge of the penalty area. The referee awarded an INDIRECT free-kick. Alan Hudson took the free-kick and Cyril Knowles, who could have cleared the ball, let it trickle into his own goal. The referee conveniently forgot he had awarded an indirect free-kick and pointed to the centre-circle. Unsurprisingly, the Spurs players swarmed round him, volubly protesting. But the goal stood and Chelsea went through to the Final, where they lost to Stoke City, thanks to a very rare George Eastham goal.
Let's hope for good fortune and victory tonight! The winners will face Arsenal or Liverpool in the final. Their first leg game was postponed so they don't even start their tie before Thursday. The postponement means that Arsenal will be at home for the second leg, and of course they will not be facing Salah, Mane or Keita, all of whom are away in Africa.
Our match referee (for the 49th time with Spurs) will be Andre Marriner. This will be Mr. Marriner's fourth Spurs game of the season. The previous three have been wins for Spurs, so here's hoping for another. I'll overlook the fact that our last defeat with Mr. Marriner in the middle was against Chelsea last February. I will point out that this referee has one of the highest overall average marks by Spurs Odyssey voters and that he is our highest rated Premier league referee this season.
· Spurs record in recent London Derby League matches